How to Improve Your Home Backyard Space
Posted by Debbie Drummond on Monday, March 25, 2019 at 10:12 AM
By Debbie Drummond / March 25, 2019
Comment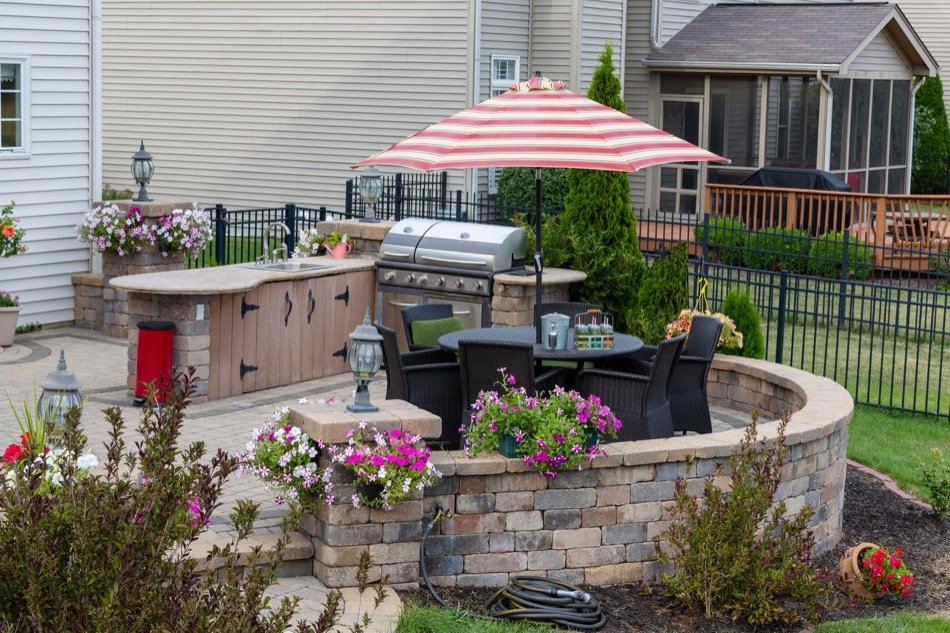 Homeowners don't need to install in-ground pools or coordinate flashy fountain shows to improve their outdoor space. Sometimes it's as simple as adding an outdoor table for everyone to enjoy their favorite meals, or putting in a few extra plants for a little burst of color. Homeowners who want to spend more time in the fresh air should keep the following tips in mind.
Camouflage
Color can do more than invite people outside, it can camouflage the outdoor space and make for a more attractive landscape. For example, owners can add potted plants to the patio so it blends in with the surrounding backyard. When positioning plants, think in terms of both air quality and shade. The plants should be placed near the seating areas to provide a clean air environment and shield the sun.
Dining and Cooking
One can have a wonderful indoor and updated kitchen, but eating outside can be a great experience once homeowners put in the right accessories:
Table: Make sure to put the table away from the more attractive flowers in the yard. Along with standard repellants, this tip can help keep insects away.
Grill: A grill with a countertop as well as a fridge and a sink can really improve the quality of the outdoor chef's experience (and encourage residents and guests alike to leave the comforts of home).
Enjoying meals in the sun or moonlight is a priceless experience that can really help homeowners connect with the ground underneath their feet.
Furniture
Choosing outdoor furniture starts with the durability of the items. Always choose waterproof fabric when possible over water-resistant, and remember that not all materials are created equal. Well-made cast iron and aluminum can hold up to against everything from wind to hail, but plastic or wicker may not do the same. Wood can be a sturdy choice as well, but it tends to require more maintenance than metal.
Bonus Tips
Gazebos, fire pits, and fountains aren't strictly necessary for a nice backyard, but they certainly can provide an extra element of comfort to all. Plus, strategically placing a few of these luxury items around the yard can cause the resale value of the Southern Highlands home to increase.
Once the owners know how to adjust their backyard, the great outdoors can start right outside the home. Use these tips to get started, and watch the yard come to life one improvement at a time.