What to Know About Moving to a New Home When You Have a Pet
Posted by Debbie Drummond on Monday, November 11, 2019 at 12:41 PM
By Debbie Drummond / November 11, 2019
Comment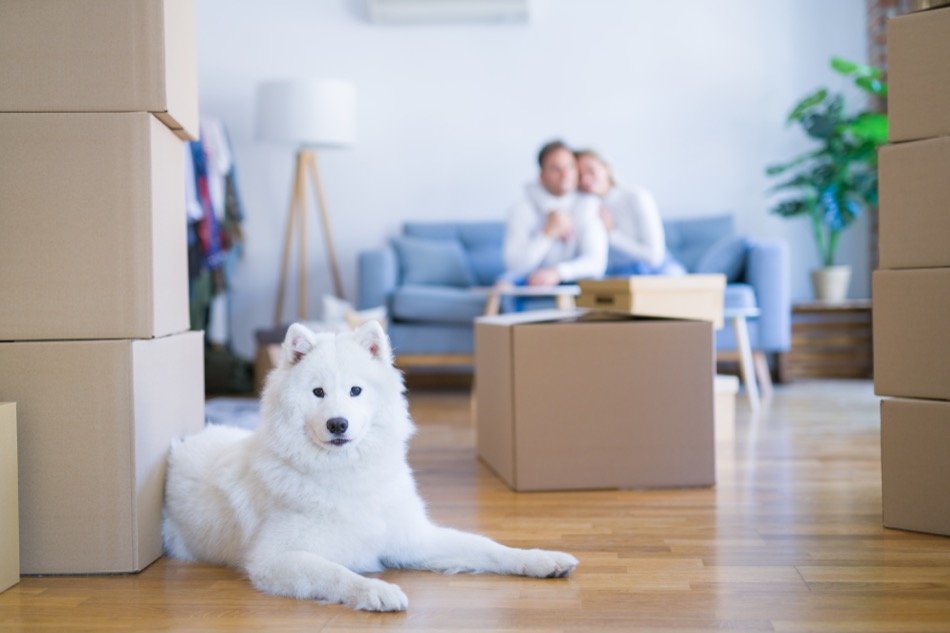 Moving can be a tremendous ordeal, and it becomes even more difficult when you have pets. Animals get easily stressed out by the moving process: furniture and familiar items are being moved, strange people may be coming into their homes, and they themselves are eventually brought to a strange location they've never been in before.
If you're moving with pets, here are some tips to make the transition more easy.
Minimize Pet Stress
Animals are easily stressed out by big changes, which makes moving an overwhelming period. With new sights, new smells, and new locations, any animal can become scared and act out of their usual behavior. Whether this means biting, hiding, or running away, minimizing pet stress is the first step in ensuring your pet is cared for during your move.
To help your animal stay calm, stay with them as much as possible during the move. Only transport an animal in a personal vehicle, and prepare a kit beforehand to help them stay calm throughout the process. This emergency doggy kit should contain comforting toys, animal waste cleanup equipment, and anxiety-reducing remedies like weighted pet blankets or veterinarian-prescribed anxiety pills. Stay close to the animal at all times to help them feel secure until they're safe in their new home.
Secure Pet in a Safe Place
When moving, doors are frequently left open and everyone's attention is scattered, which means a stressed animal won't be as closely minded as they normally would. To mitigate potential disasters, keep pets away from rooms where packing or moving is happening, as they'll often feel safer in a smaller, more secure space away from the action. If keeping your pets to the side isn't an option, consider boarding them until the move is over.
Update Your Pet's Information
Whenever you move, it's important to update your pet's information with their vet and any other relevant services. Additionally, because ordinances and laws vary between cities and states, be sure to read up on any pet ownership rules that apply to your new home before moving. Some breeds may not be allowed in different areas, and others may have varying rules about animal care and safety in public.
Moving is stressful, but Gardens of Summerlin homeowners can make it easier by planning ahead for your pet's needs before the big day. By minimizing your pet's stress, securing them in a safe place, and preparing ahead for emergencies, you too can have a safe and uneventful move with your beloved animal.