How to Recognize a Bad Moving Company
Posted by Debbie Drummond on Friday, March 12, 2021 at 8:50 AM
By Debbie Drummond / March 12, 2021
Comment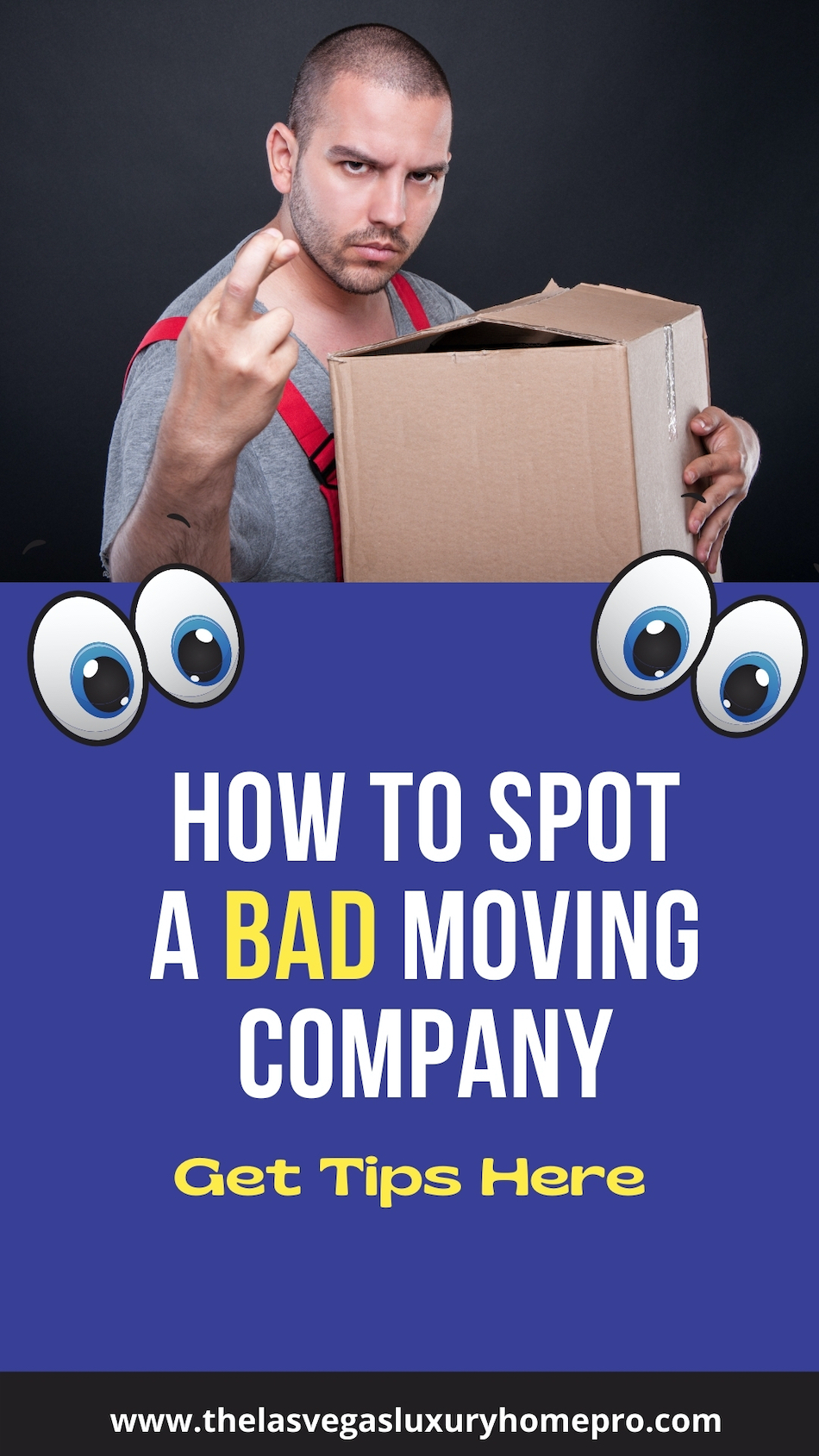 Are you looking for an excellent mover to hire? Picking a terrible moving company can be an awful mistake! The worst of the worst moving companies all share a few things in common. When the time comes where we need to find a reliable moving company to shift our belongings across the country, it's critical to easily spot the ones who are going to make our life hell.
So your life is much easier, we have accumulated a list of the telltale signs that all bad moving companies share so that you can easily sift through the worst of the bunch and find a trustworthy moving company to use.
Let's take a look at some of the considerations that all bad moving companies share, so avoiding them will be a breeze.
Over The Top Moving Reviews
Even the best companies in the business get negative reviews; it doesn't matter what industry it is, so when a company has ONLY good reviews, you should be skeptical immediately. As of 2021, it is not unthinkable that companies pay services to give them much better reviews, which will help raise their company's total rating.
So, please don't be so naive to think that moving a truck company in your area with 5-star reviews is all that it is made out to be. Whether you are hiring a professional moving company to do a full-service move or DIY, you'll want to go with names you know and trust.
When making a DIY move, think about using moving companies like Home Depot or U-Haul. These companies have been in the business forever and have outstanding reputations.
Fake DOT and MC Number
All moving companies in the U.S. are required by law to have a DOT number, which can then be entered into the Federal Motor Carrier Safety Administration to check whether this company is fully legit.
You will also get information like:
The company's address
Number of moving trucks they have
Whether they are allowed to move everyday household goods
Whether they're a mover, a broker or both
Any accidents they have on record
Whether they've been put out of service
How up-to-date their insurance is
The only real way to get DOT and MC numbers is by asking the company directly. If they do not give you these numbers, you can quickly cross them off your potential moving list and move on to the next.
Checking this information will be even more vital when you're moving out of state. Getting caught with a bad moving company making an interstate move will be brutal.
The Movers Address Doesn't Exist
As mentioned previously, you can get all sorts of information when you run a moving company's DOT number, but what if it turns out that their address doesn't actually exist? Is it registered to some random house in the area or just some random warehouse building that hasn't got any activity going on?
Well, you probably don't need me to tell you that this is a major red flag, and obviously, this moving company is up to no good.
They Change Their Company Name Frequently
Any good brand out there knows the importance of their name and how building a brand around it will help grow their business much faster.
But a company that changes its name often?
That is VERY suspicious.
If this is the case for a moving company, you can probably guess why they're doing it; they're trying to outrun previously bad reviews and furious customers who've had terrible experiences with them.
A company that has changed its name twice in the last 5 years might not be too bad, but one that has changed its name once every year for the past 7 years?
Yeah, you should probably cross that one off your list. That is a major bad moving company red flag!
The Moving Companies Estimates Are Significantly Lower Than Everyone Else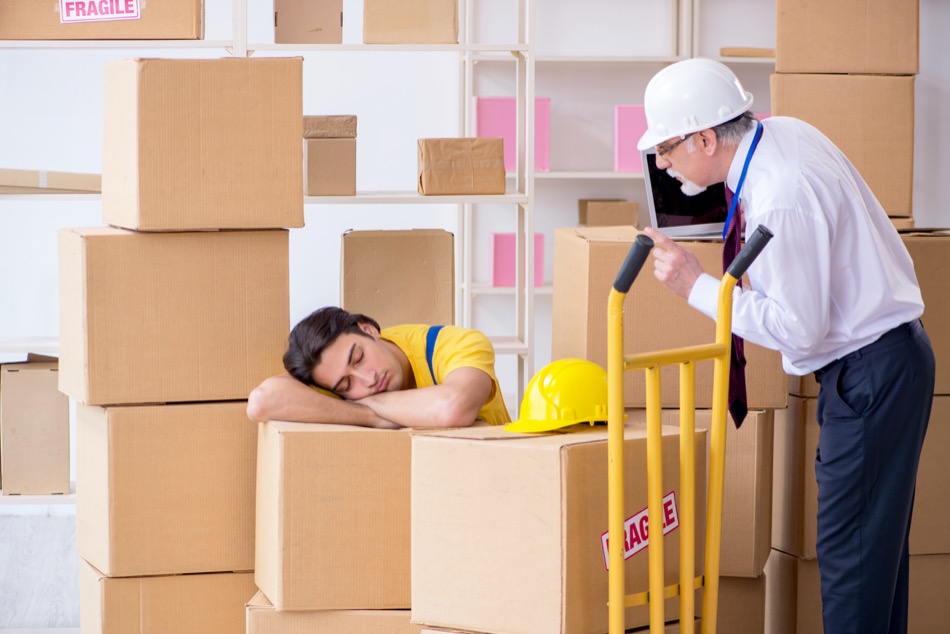 If someone seems too good to be true, they usually are, especially if their estimated costs are significantly lower than everyone else's in the area. Some people think that if a company has poor reviews, but they offer a cheaper service, they just might as well choose them, as at the very least they can save a few pennies.
But trust us, it is far more beneficial to pay extra to a company that has got a great track record to get some peace of mind.
Because if you don't, it might cost you even more in the long run.
They're Not a Member of the American Moving & Storage Association
Just like not having their DOT or MC numbers, a company not being a part of the AMSA is a major red flag as this is a trade organization for any and all moving companies across the country and around the world.
Not all companies are a part of the AMSA, but if a company is, it really helps to verify whether they're as good as they say they are.
The Moving Company Requires a Huge Deposit
It is uncommon in the moving truck industry that a company requires a large deposit to get things going. In most cases, it's to protect themselves from any last-minute cancellations, which would result in them losing revenue.
A small deposit isn't unthinkable, but asking for a large deposit could be a major red flag and a company I believe you should avoid.
The Movers Don't Seem Worried About Your Insurance Concerns
One of the biggest red flags with any moving truck company is when you begin talking about insurance, and they brush your worries off to the side and just simply let you know that they are covered.
Whatever that means.
They should really be discussing how much something like this costs as well as your options and what can happen if any of your furniture or things in your moving boxes are damaged during the entire process. If they avoid the topic altogether or simply say that they never break anything, then move on to the next company, and don't waste your money or time.
The Movers Tell You One of Their Partners Will Handle The Moving of Your Goods
This is often the reality with online brokers, who have contracts with other companies to carry out the move. Essentially they're acting as the middle man in the whole situation.
This is a problem for you because if anything goes wrong during the move, it can be quite a pain to actually get in touch with the right people to find out what you can actually do about it.
For this reason, I would recommend asking the company who will be handling the move and whether they actually employ the trucks and the crew along with them, or they are just a 3rd party.
Final Thoughts on Bad Moving Companies
Getting the wrong moving company can really make your life miserable. At the very top of your moving checklist should be finding a highly rated mover. Possibly the only thing more important will be to remember to change your address with the post office. If you have ever taken the time to read online moving reviews, then you can vividly see some horror stories others have gone through.
By following our advice, you'll be in a much better position to have a smooth moving experience. Hopefully, you have gotten something out of our guide to avoiding bad moving companies.
About the Author
The following article on how to spot a bad moving company was written by Bill Gassett. Bill has been selling real estate for the past 34 years and works for RE/MAX Executive Realty in Hopkinton, Massachusetts. Bill is an avid writer whose work has appeared on numerous prestigious websites, including The National Association of Realtors, RISMedia, Inman News, ASHI, Credit Sesame, Realty Biz News and many others.