How To Sell a Fixer-Upper
Posted by Debbie Drummond on Monday, August 14, 2017 at 4:56 PM
By Debbie Drummond / August 14, 2017
Comment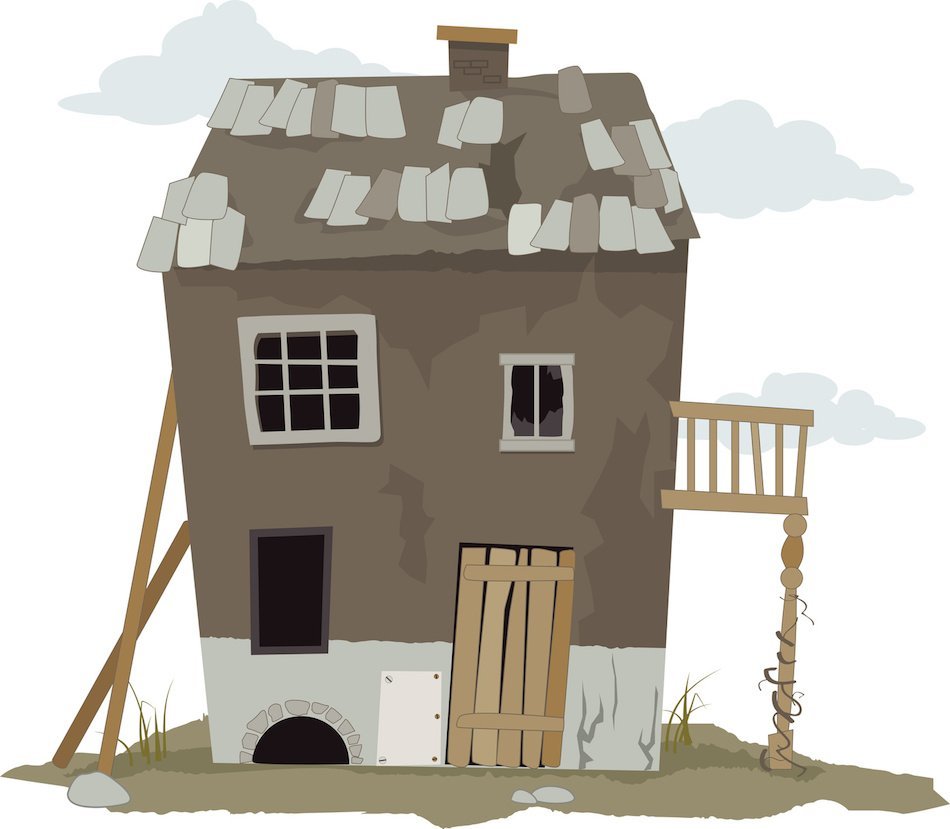 When it comes to selling a home, not everyone has the time or funds to make sure every part of it is the pinnacle of perfection before it goes up on the market. Instead, many homeowners will instead opt to sell it as a fixer-upper, a home with obvious flaws that the new owner will fix after it's purchased.
Hire a Real Estate Agent
A real estate agent is a homeowners best friend, and when it comes to trying to sell a fixer-upper, they can be an invaluable asset. An agent will make sure ads for the home get posted on every accessible website and arrange for buyers to come view the home with their agents.
Clean the Home
Just because the home is a fixer-upper doesn't mean the sellers should forsake cleaning and making it look nice. Even if they aren't able to do any work on it, just doing normal cleaning inside can help make the home more inviting.
Here are a few quick and easy things homeowners can do to spruce up the home before showing it to buyers:
Weed the garden
Mow the lawn
Vacuum the floors
Clear off counters and tables
Make beds
Remove clutter such as laundry baskets and magazines
Clean the bathrooms
Set the Price Appropriately
The easiest way to keep a fixer-upper home from selling is to price it too high. Buyers expect fixer-uppers to be discounted from move-in ready homes because they do require a lot of extra work. A buyer won't spend $200,000 on a fixer-upper that requires additional investment when they can buy similar home that's move-in ready for the same price.
Show Off the Best Features…
Fixer-uppers aren't defined only by what needs to be updated. Regardless of the negatives, all homes have positive aspects, so it's important to show these off to all potential buyers who come to see the home. Maybe the home is historical, it recently got new windows, or it's in a highly desirable neighborhood like the Vistas of Summerlin. Even if the positive aspects of the home seem fairly small, such as having the possibility of a finished basement, it can to appeal to someone.
…But Be Honest About Flaws
Everyone who comes through to see the home will know it's a fixer-upper, so there's no use lying about the home's flaws or trying to hide them. Buyers want to know what they're getting themselves into, and that includes knowing about things like old plumbing, structural issues, and so on. Even if the homeowner tries to lie about the home's flaws, the truth will eventually come out during the home inspection.
Consider All Offers
Fixer-upper homes can be harder to sell than move-in ready homes, so when offers do come in, it's important to give them all consideration. People with VA Loans or USDA Loans may put in an offer, and to a seller who isn't familiar with these types of loans, it could be off-putting. However, loans such as these are nothing to be afraid of. They work almost identically to normal loans, but they're sponsored by the government rather than a private institution. Any real estate agent will be familiar with loans like these, and they'll be able to walk the seller through the process without issue.
It can be difficult to sell a fixer-upper, but finding a buyer isn't impossible. Following simple tips like these can help boost the chances of finding the right buyer for the home and get it sold.