How To Sell Your Custom Built Home
Posted by Debbie Drummond on Friday, October 7, 2016 at 2:01 PM
By Debbie Drummond / October 7, 2016
Comment
Tips for Selling a Custom Home
Guest Blog by Alexis Craig, Top Real Estate Agent and Blogger in Lansing, MI
Getting a custom-home built can be an exciting experience.
When my grandma retired, she built a beautiful custom-home on a small, private lake. She was able to choose every aspect of the house. She decided on the layout, number of bedrooms, and everything that went into the house — as long as it was compliant with the homeowner's association (HOA) she was a part of.
If you've ever had the pleasure of having a custom-built home, then you know how easy it is to get swept off your feet by the excitement of designing the kitchen how you want it, a custom built shower and bathroom, or a beautiful and complete master bedroom.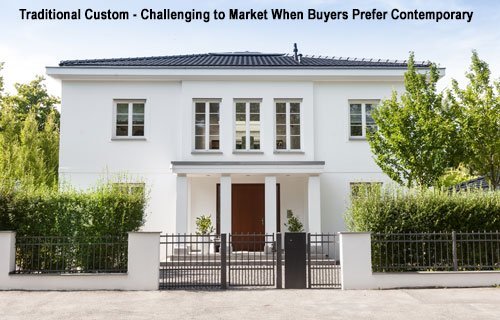 But a lot of buyers never stop to think about designing their home in the event they have to sell it. You probably didn't plan on needing to sell your home, but for whatever reason, you have to sell your custom-built home.
Selling a custom-built home presents a unique challenge. They often take longer to sell. That's because they are designed with you in mind and it can be difficult finding a buyer who enjoys your taste.
It's an even bigger challenge if you're trying to sell a custom luxury-home. The luxury market is pretty niche as it is, but a custom luxury home has a very small pool of qualified buyers.
In this article, I'm going to share with you how to sell your custom-built home. But before I do, we need to define what a custom home really means.
Is Your Home Really Custom?
The word custom home is thrown around in a liberal manner. People use it to mean all sorts of homes. For example, a majority of people call a home with a defined layout with the ability to customize fixtures as a custom built home.
While these are custom homes, for the sake of this article, they're only semi-custom homes. A true customized home is one that is designed exactly to your specifications.
A custom home is like going to Mongolian BBQ. You can create your own stir-fry with whatever you want. You're only limited by what you can fit into a bowl. A semi-custom home is like ordering a burger from the menu and asking them to leave out the tomato.
For the sake of the article, we're talking about Mongolian BBQ type homes.
Price Right From the Start
Selling any home starts with the right pricing. And pricing starts with conducting a comparative market analysis (CMA).
The CMA will give you a good start for how to price your home, but finding homes to compare your home to is challenging. There is a lot of subjectivity as you add and subtract value based on features in a house.
Whatever you do, don't even try to use Zillow or other sites that estimate your home's value. Those will be way off.
Here are some other pricing strategies:
Replacement Value: Set the price based on what it would cost to build your exact home with today's prices. Alternatively, you can take the price you paid to build your home, then account for inflation and age of the home.

Discounted Cash Flow Value: More of ballpark estimation rather than an exact value. As a result, I'm not going to dive into. But the idea is to find the profit left if you rented the home and divide by alternative investment rates.
Pricing a home is best left up to an expert agent who understands the value of your home based on their knowledge of what buyers want. Then, they use the other three methods to support your home's value.
Be Prepared to Make Changes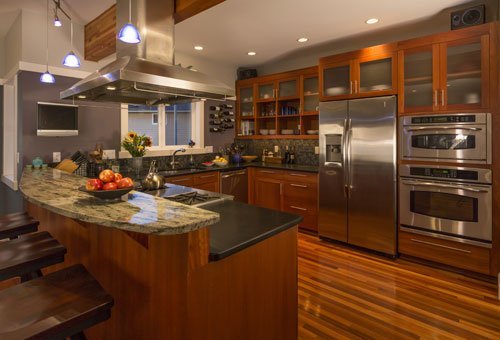 Unfortunately, what worked for you, may not work for everyone else. Meaning, that coy fish pond that is to the right of your front door and is a possible hazard for a family with children may have to go if you want to sell.
You will have to take a long hard look at your home from a buyer's perspective. If you don't think you can do that, ask a realtor. They'll give you their opinion.
Here are two important buyer perspectives to think about:
Buyers want a home that is turn-key ready. Meaning, they don't want to put any work, or sweat equity, into the home.

They don't want to buy a home. They want to buy their home.
When getting your home ready for sale, simplicity and depersonalization is the key.
Create the Right Positioning
This is an advanced strategy that 99% of real estate agents don't know about, but it's the only way you can sell a custom-built luxury home.
Positioning is all about creating a specific story about the house. It involves highlighting the universal features in an effort to outshine any turn-offs that may exist. It's about portraying the right lifestyle of your home.
Your positioning will impact how the home is sold. It dictates how you describe the home. It influences the quality of your images. It answer the question, how should you stage your home?
The story that you tell is up to you, but it has to be one that your buyer wants to hear. For example, having a torn sofa in a luxury home doesn't tell a good story. A leather sofa? Now, that's another story.
Selling a custom built home isn't easy, but it can be done. With the right pricing strategy, effective marketing, and a strong positioning, your home will sell. If you have a custom luxury home in Las Vegas or Henderson that needs sold, then Debbie is your agent. Go and and give her a call.
Alexis Craig leads a Lansing Real Estate team, called Mocha Homes, in the Greater Lansing area. She helps homeowners sell their house for top-dollar and as simply as possible. She is a published author and her content has been seen by thousands. She has a love for all things coffee. When she's not selling real estate, she's buying it. Her hero is Barbara Corcoran and hopes to meet her in-person one day.