How To Sell Your For Sale By Owner Las Vegas Home
Posted by Debbie Drummond on Thursday, June 12, 2014 at 1:45 AM
By Debbie Drummond / June 12, 2014
Comment
Selling Your Las Vegas FSBO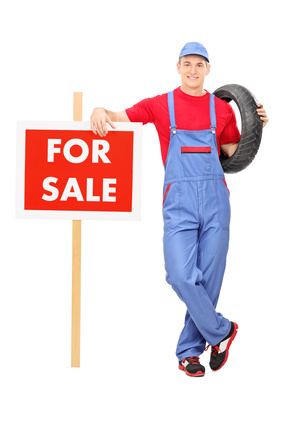 The Las Vegas Real Estate Market is improving. Recent reports show the inventory of homes available for sale is less than 3 months. A seller's market by most standards. And prices have started to recover. The Las Vegas market saw price appreciation that varied from 15% to more than 40% in different zip codes this past year. Homeowners are beginning to recover a bit of lost equity.
In this kind of market, maybe you don't have to list with a Real Estate agent. After all, the Real Estate commissions will take a big chunk off the top. Low inventory should have buyers lining up at your door, right?
If you are considering trying to sell your own home, we would like to help. First step should be reading "How To Sell Your For Sale By Owner Home". This article was written by Bill Gassett who has over 30 years experience in his Metro West, Mass. market. The steps he takes you through are as important in Las Vegas as they are in his area. As Gassett notes,
National statistics show that over 80% of all homeowners end up listing with a real estate agent after attempting to sell as a FSBO. In other words most for sale by owners fail in their quest to sell without the assistance of a Realtor.
If you want to be one of the 20% who succeeds in selling your own home, his advice is excellent. You can also read Top Ten Mistakes Home Sellers Make. It was written for sellers who are hiring a Realtor but is good advice for selling your own home.

In the current Las Vegas market, preparing your home for sale is a must. It is a seller's market but if you want to get the best price, you need to have your home in "move in ready" condition. You aren't only competing against the home down the street but against the new homes being built a few blocks away. Buyers don't want to pay almost as much for your home that's in need of TLC as they do for a brand new home that smells of fresh paint.
Not sure how to prepare your home? HGTV has a few tips here. One of the first things you should do is get rid of clutter. Pack up as many clothes as you can so the closest don't look crowded. Put away all but the most essential pieces of equipment on kitchen counters. Pack up the family photos and trinkets. Hang your best towels in the bathrooms. Make the beds with nice linens. In general, put your best foot forward.
Get Help Pricing Your Home - This is especially good advice in our current market. If you look at Zillow and other online valuation sites, most of them aren't keeping up with how our market is appreciating. The values they give tend to be a bit like looking in the rear view mirror. They have no idea about the upgrades in your home or the condition of the home. Online evaluations are especially bad when it comes to evaluating custom homes.
Ask a few Realtors to come over and give you an estimate of the value of your home. Who knows, maybe one of us will even have a buyer for you. Over-pricing a home is one of the biggest reasons that a home doesn't sell. You need advice from someone who knows your neighborhood and the current market to help you avoid pricing mistakes.

Hire an Inspector. This will give you time to correct any problems that a buyer may find when they do their inspection. It isn't unusual for buyers to try to adjust the price if they find major repairs are needed. By finding out what needs fixing and doing it ahead of time, you will be in a better position to get your deal closed.
Hire a Photographer. You will want to advertise your home for sale on the internet and in newspapers. Today's buyers want to see lots of photos of homes. Few homeowners have the cameras and skill of a professional photographer. Hire a pro who can take photos that show how large the rooms are and how nice the home looks.
Be Prepared for Calls from Realtors. When you put up a For Sale by Owner Sign, you will get calls from Realtors. Many of them will be calling to offer their services. When you answer the phone and it's a Realtor, it may also be someone who has a qualified buyer who is interested in your home. They will start by asking if you co-operate with Brokers. Before you list your home, you should decide if you are willing to pay the buyer's Realtor a commission. You should also decide how much you will pay them.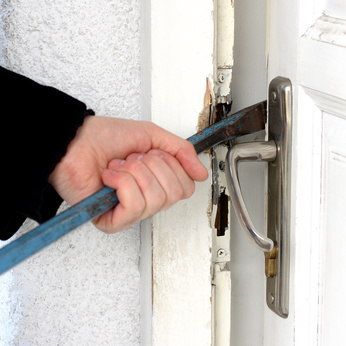 Don't Keep It a Secret - The internet is the number one way to get exposure for your home. You can post it on Craigslist, ForSaleByOwner.com and other websites that specialize in FSBOs. Those sites won't get your home in the local MLS.
Showing Your Home and Safety - One of the most difficult tasks in selling your home will be showing it. If you worked with a Realtor, they could either show it themselves or leave an electronic lockbox so other agents could show it. You won't have access to an electronic lockbox. We advise against putting a combo lock on for any period of time. We've seen them used on a lot of vacant homes over the past few years and they get broken into.
You'll need to let buyers in to see your home. Be sure to get their contact info before you schedule the appointment. Ask if you can call them back to confirm the appointment and call back to verify that they've given you their correct phone number.
You should also inquire as to whether they're pre-approved or have a proof of funds if they are paying cash. While you need to let buyers see your home, you should try to qualify them before letting just anyone in. What you don't want is to allow the wrong person access to your home so they can get the layout and come back later. Getting their contact info is a good idea in case you do have problems.
Hold Your Own Open House - The National Association of Realtors reports that less than 6% of homes are sold through an open house. There is some question as to whether open houses work. They can be useful for the agent who meets a potential client. They seldom get your home sold.
When doing a FSBO, you need to use every marketing tool at your disposal. Holding an open house should at least give you some feedback from the neighbors about your price. The National Association of Realtors provides this guide for open houses - 6 Ways to Turn Off Buyers At Your Open House. Pay special attention to #6. Put away anything valuable.
Find a Buyer - Once you've found a buyer for your home, you're only partially there. You'll need to provide them with Seller's Real Property Disclosures. It is best to be honest about any problems you may have had as well as how they were remedied. You will have to allow them access to do their inspection. If you've already had your home inspected, their inspector shouldn't find too many things to write up.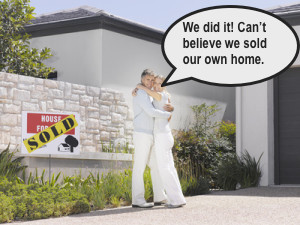 They'll also need to do an appraisal. If your home doesn't appraise, you will have to re-negotiate. If you can't find an agreeable solution, they will be entitled to a refund of their Earnest Deposit. You will have to put the For Sale signs back up. This is another reason you should price it right to start.
Maintain Your Home After The Inspection - Once the buyer has finished their inspections, you'll need to pack and get ready for the move. During this time, it's easy to over look routine maintenance. And accidents do happen when furniture is being moved. Your buyer will want to do a final walk thru after you've moved out. They'll verify that everything is still in the condition it was in when they made their offer. Keep the utilities turned on so they can check the hot water heater and the appliances.
Successful Closing - If you are one of the lucky 20% who succeeds, you'll get to sign the final paperwork at the Title Company. In Nevada, once both parties have signed and the funds have been received, Title sends the final HUD to the County Recorder for the Deed to be Recorded. When the Title Company receives confirmation that the Deed has been recorded, you can give the buyers the keys to your former home.
If you do get tired of doing all the showings yourself, or you aren't getting any offers and decide to list, feel free to give us a call (702)354-6900.
Debbie Drummond is a top Las Vegas Realtor. She and her partner, Michael Petit specialize in the Las Vegas Luxury Home and High Rise market.