How To Sell Your Las Vegas Home in the Fall
Posted by Debbie Drummond on Thursday, September 25, 2014 at 10:52 PM
By Debbie Drummond / September 25, 2014
Comment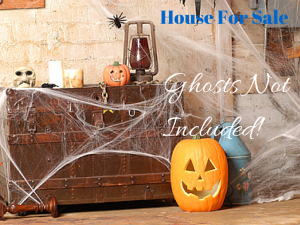 Fall is here, football season has started and the holidays are just around the corner. Every year we find home owners who ask "Should I put off selling my home until the Spring?" In Las Vegas, there is no reason to hold off until Spring. Out of State buyers often wait until after Summer to come into town. They're returning now. The snowbirds who already have a home here come back after Labor Day. Many of the snowbirds will be looking to move up or downsize. If you wait until Spring you miss all these opportunities.
Buyers do buy homes in the Fall. In 2013 we sold 9839 single family homes, condos and town homes between the first day of Fall and New Year's Eve. Those are only the homes that sold through the MLS. It doesn't include new construction homes. Today we have 10380 homes listed for sale. If we sell as many homes between now and the end of the year as we did last year, the current inventory would be gone shortly after the New Year. There are many reasons to sell your home before Winter hits.
Las Vegas is a Seller's Market
A recent CNBC report has Las Vegas in seventh place for the top 10 "Seller's Markets". We're ahead of L.A., Nashville and Sacramento in the top 10. Will it still be a seller's market in the Spring? That's hard to predict. The number of homes available for sale has been increasing over the last three months. The market appears to be transitioning to a more balanced market. It may not be a "balanced market" by Spring but your home may have more competition than it would now.
Interest rates are still favorable to buyers. The buyer who can afford your home now may not be able to if interest rates go up. Today's interest rates will be an advantage to you if you're buying another home. If you're selling to "move up" your money will go further with today's interest rates than it will when they go higher. For those who are downsizing, low interest rates can mean payments that are less than you would pay to rent a similar home.
Steps To Sell Your Home Quick in the Fall
Price it Right from the Beginning
Throughout 2014, we've seen Las Vegas homes that are desirable and priced right have sold in 30 days or less. In January, 44% of the homes that closed were on the market 30 days or less. In June, 52% of the homes that sold were listed for 30 days or less.
The key to a quick sale is making sure your home shows well and price it right. If you list your home with the idea that "I've got time" it will take time. As it sits on the market longer, your agent will suggest price reductions. Today's buyers can find out how long your home has been listed. The longer it's been on the market, the more of a stigma it will have. Bill Gassett explains there are many "Reasons Sellers Give For Over-Pricing Their Home". Whether it's in the Metrowest Boston market, Florida or Las Vegas, pricing too high is like shooting yourself in the foot.
Ready, Set, SHOWTIME
Las Vegas homeowners are lucky. We don't have to rake tons of leaves or shovel snow to keep our homes looking good in the Fall and Winter. That doesn't mean we can let our agent put up a sign and start showing our house right away. There is "a Process of Preparing Your Home For Sale". The article was written by Lynn Pineda, a top Realtor in Coral Springs. It's a useful guide in Las Vegas.
Curb Appeal.
You only get one first impression so make it count. The Summer heat may have left some of your plants with no hope. Remove any that didn't make it. While some may not have made it, the recent rains may have left others in need of a trim. Have it all shaped up so that your home's first impression is favorable. Check that the drip irrigation is functioning so the plants stay healthy while the home is on the market. If your home has desert landscaping you might consider adding fresh rock to any spots that are looking bare.
After the landscaping, move on to the home's exterior. Stucco is the most common material for Las Vegas homes. It handles our desert heat and lasts for decades but can get dirty. Give it a good power wash. Have any minor cracks or peeling paint repaired. Look at the trim around doors and windows. Have any pieces that are cracked or peeling repaired and repainted.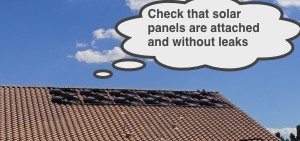 Another issue in Las Vegas is the solar pool heating systems mounted on our roofs. They can be an affordable, "green" way to extend the pool season. The solar systems don't last forever. Some have issues in only a few years. When they start to leak, fall apart, etc., it's time to replace them or remove them. Don't leave them hanging on the roof to scare potential buyers away.
Set the Stage
There are numerous articles outlining how you should prepare your home for showings. The first step is removing all clutter and making sure everything is clean. Along with that, make sure all routine maintenance is up to date. Change the batteries in the smoke detectors and the filters in the HVAC. Pack up all your personal items. Pack any clothes that you are not likely to use within the next 90 days. Don't throw the boxes into the garage. Find a secure, convenient storage place for your belongings. These are steps you should take when selling your home at any time of the year. By packing things before your home has sold, you'll have a head start when you receive an offer and have to be out in 30 days.
Happy Holidays
One of the primary objections homeowners have to selling at this time of year is the holidays. By all means, decorate your home for the holidays. Just make sure you don't overdo the decorations to the point that your home looks cluttered. The decorations can help buyers imagine their families enjoying the holidays in your home.
Las Vegas Hotels and Casinos are always busy during the holidays. Many of the visitors are also looking to buy their home. Buyers will understand that you may not want to show your home on Thanksgiving Day or Christmas when the family is together. Do clean up after dinner and opening presents so the home is ready to show the next day. If you list your home for sale soon and price it right, there's a good chance you could even have it sold before the holidays.