Investment Properties in Las Vegas Stimulate Housing Market & Economy
Posted by Debbie Drummond on Tuesday, February 28, 2012 at 3:15 AM
By Debbie Drummond / February 28, 2012
Comment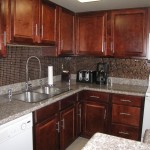 Investment properties in Las Vegas have been a driving force behind the high volume of homes that have sold over the past few years. The private investors who have purchased Las Vegas Residential Properties have stimulated the local economy as they've improved the homes they purchased.
The typical investor in today's market pays cash or at a minimum puts a sizable down payment into the purchase. Lenders typically require investment properties to have a 20-30% down payment. Slightly over half the home purchases in Las Vegas have been cash transactions over the past year. This is a far cry from the investors who used 100% financing to put together a portfolio of properties at the peak of the market.
After purchasing the foreclosed or short sale property, investors usually invest a little more out of their own pocket to make the property desirable. This includes repairing and/or replacing flooring, appliances, light fixtures, landscaping and painting. A single property that is being rehabbed by an investor may employ a minimum of 2 or 3 workers to do the repairs, sometimes more.
The majority of the investors we have worked with employ us to purchase the properties, they employ handyman, painters, plumbers, electricians, etc., to do necessary repairs and turn them over to a property management company to rent them. Again, creating jobs with the property management company that will be over-seeing the property.
Investors who "flip" the properties create the same jobs as they are rehabbing the properties. They do a valuable service by taking homes that have been neglected and/or vandalized and transforming them into homes which can be moved into with no need for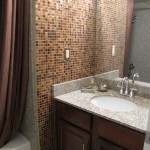 additional repairs. This appeals to buyers who are tired of seeing the vacant homes that are missing appliances and worse. It is essential for buyers who are not good at fixing a property up. And it helps the home values of surrounding properties when the rehabbed home is sold at a higher price to compensate for the improvements made.
Investors who are using their own money to purchase properties and make a small quick profit, or establish an on-going cash flow as they rent out the properties during their holding period should be encouraged. Unfortunately, the Feds in another attempt to make it appear that they are doing something have devised a plan which will likely jeopardize the reward that the small private investors deserve after putting their own funds at risk. The Wall Street Journal gives the details of the scheme in today's article, titled: Fannie Mae Begins Marketing Foreclosed Homes as Rentals.
Even if the Feds were going to come up with this plan, they are the proverbial dollar and a day too late, at least in the Las Vegas market. As of noon today, February 28th, we only had 8791 homes listed for sale that did not have accepted offers on them in The Greater Las Vegas Association of Realtor's MLS. Over the past twelve months, we have averaged 4048 homes sold per month. The current inventory is barely a two month supply of properties for sale. I can assure you, that if Fannie Mae took the homes they are planning to bundle together for sale as part of this scheme and put those properties in the hands of competent asset managers who hired experienced Realtors, those homes would sell for a better price than they will possibly get from bundling them together. They might even get sold to "first time home buyers" who would take care of the property and start their families in the homes. Another buyer we've seen taking advantage of the distressed properties are the elderly who are buying their retirement homes while they can afford the prices and interest rates are low. But no, this isn't good enough for the politicians.
Furthermore, the fact that these bundled properties are being sold to "investors and non-profits" is vague. Sounds like an excellent opportunity for more political favoritism. And, if they are selling them to "non-profits", is there not a real danger that they will undermine the rental market and those investors who have put their own funds into their investment properties?
The National Association of Realtors voiced opposition to this plan last week. For Nar's opinion, click here. Whatever, your political affiliation, it is not in anyone's best interest to allow this plan to be implemented. If you own a home or have any intension of owning a home, this wholesale of bundled foreclosures to investors who will rent them is far more likely to negatively impact your home values than to improve them. And for those who do not own a home yet, fees associated with the program, will likely be passed on to you when you do purchase. As they New York Times reported yesterday, FHA will be raising their fees from 1.15% to 1.25% on April 1 in order to build up their reserves. Yes, future buyers will be paying for the mistakes of the past.
I highly suggest that you write your elected Representatives in D.C. and encourage them to oppose this new bail out plan.