Is it Best To Buy a New Home Or An Older Home?
Posted by Debbie Drummond on Tuesday, April 1, 2014 at 4:42 AM
By Debbie Drummond / April 1, 2014
Comment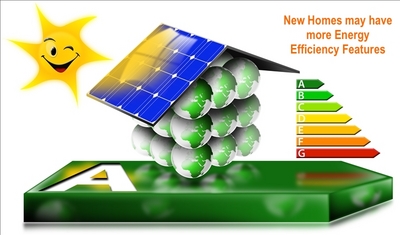 Is it best to buy a new home or an older home is a question most buyers consider. Do you prefer the contemporary style of today's new homes? Or the more traditional style of homes built more than ten years ago? The majority of buyers in Las Vegas prefer newer construction if they can find it at the right price. Which option is best for you will depend on your preferences, budget and time frame.
Here are a few considerations in the New Home vs Older Home debate:
Energy efficiency - Hands down, this is one of the best reasons for purchasing a newer home. New homes have more energy efficient heating/cooling systems.
They may feature energy star windows and upgraded insulation. Builders who use the Energy Star trade mark may even provide an estimate of monthly utility bills.
The Leed Certification is less common in Las Vegas. Pulte's Villa Trieste in Summerlin is the first Platinum LEED Certified community in town. It has sold out with only resale homes available. With few exceptions, you will spend less to heat and cool a new home than an older home.
The Neighborhood - If you want a shady, tree-lined street, you may want to buy in an older neighborhood. Most new home communities haven't had time for trees & shrubs to mature. If you don't mind having less shade until the trees have a chance to grow, newer communities may be just fine.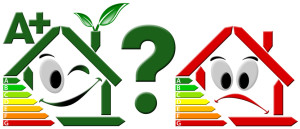 Building your dream home - most of us dream of designing the perfect home that's exactly what we want. If you can afford to build a true custom home, this is possible. If you're purchasing a "production" home, you'll have to choose from the floor plans the builder offers. You will then be able to pick paint colors, flooring, cabinets, and other finishes the builder has available. It's still nice to know that you picked that paint color and that carpet, not some previous owner.
Location - There isn't a lot of undeveloped land in the central part of town. Most new construction is further out where builders find tracts of vacant land. If you want a new home that's within a couple of minutes of the Strip or Airport, you'll have more resale homes to choose from. If a 10-20 minute drive to the Strip or Airport is acceptable, there are new home options.
Timeframe - Some of the best deals on a new home can be "standing inventory". This is when a builder has had a home fall out of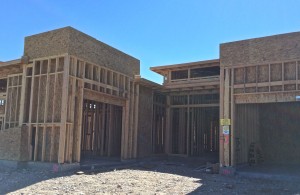 contract or they built it on spec. These homes can usually close within 30-60 days. Building a new home requires at least 3-4 months. Higher end, semi-custom homes will take six months to a year. For a true custom home, allow 1-2 years. If you're set on building a new home from the ground up, you will need to allow enough time to build.
Appraisal Issues - Over recent years, appraisals have not kept up with appreciating home values. If you're buying with an FHA or VA mortgage in a lower price range, you may find you're competing against investors. Many sellers will not accept an appraisal contingency. This favors cash buyers. Buyers in the most competitive prices ranges, have found it easier to buy a new construction home from builders who accept VA and FHA financing.
More for the Money - Sellers have added ceiling fans, water softeners and other options to a resale home. The window treatments are already in place. It already has a pool. If you buy a new home, you have to pay for those upgrades. The cost of land, cost of labor and materials add to the cost of a new home. This can mean that an older home will have a lower price per square foot than a new home. A home inspection can let you know if expensive repairs are imminent.
Is it best to buy a new home or an older home?
You're the only one who can answer that question. Hiring an experienced Realtor who is familiar with the resale market and what new home builders are offering. The Realtor can help you compare the cost and others benefits of both options. Remember, the "on-site" sales agents work solely for the builder. They may have a quota to fill or an incentive to convince you to buy. Your Realtor will help you compare one builder to the next and all your options.