Is it Time For Renters to Become Homeowners?
Posted by Debbie Drummond on Wednesday, December 14, 2016 at 3:44 PM
By Debbie Drummond / December 14, 2016
Comment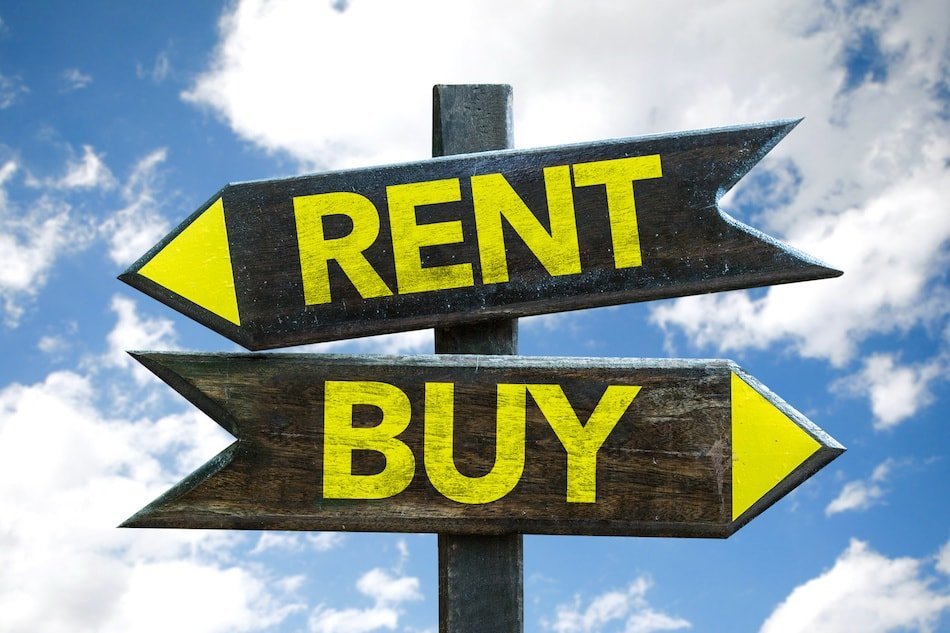 Despite the fact that housing markets around the country recovered from the years of struggle that followed the housing crisis of 2008, mortgage interest rates remain historically low. In fact, the average 30-year fixed rate mortgage has been below 4.5% for over a year.
However, as the Federal Reserve begins the process of increasing interest rates, higher mortgage interest rates are probably just around the corner - in fact, they have been rising over the last few months. Yet, housing demand and applications for mortgages show that large numbers of renters remain reluctant to purchase a home.
As always, any questions regarding your personal financial situation, mortgage rates, or your home and mortgage budget, be sure to talk to a mortgage lender and/or a financial advisor.
Here are some reasons renters might want to buy a home now, vs. waiting.
Benefits of Low Mortgage Interest Rates
Low mortgage interest rates help home buyers in a variety of ways. The most obvious benefit of lower interest rates is that, in most cases, a borrower's monthly payment is lower. There are other benefits as well. Though a lower interest rate means a lower mortgage payment, it also means it is easier to qualify for a mortgage in the first place.
Mortgage lenders utilize a variety of payment-to-income ratios to determine whether or not a borrower qualifies for a particular loan. Since lower rates result in lower payments, it is often easier for borrowers to meet the payment-to-income underwriting limits. Borrowers with lower monthly incomes and higher relative debt ratios especially benefit from this opportunity.
Low mortgage interest rates also allow borrowers to sometimes qualify for higher dollar mortgages, so that home buyers can afford larger homes. This goes back to the payment-to-income ratios that mortgage lenders use when making underwriting decisions. The mortgage payment on a more expensive home with a lower mortgage interest rate may be the same as a lower priced home when interest rates are higher.
Current renters can take advantage of lower interest rates by purchasing a home with a more favorable monthly rate than they might find in a high interest rate market. Since interest rates are unlikely to stay at historical lows forever, renters wanting to take advantage of these underwriting benefits may want to consider buying a home soon.
Home Prices
Average home prices in most cities are now above the peak values before the housing bubble burst in 2008. Metrics such as the Case-Shiller Home Price Index and the Federal Housing Finance Agency Home Price Index show continuously increasing prices. On average, home prices increased by almost 6% during the past year. In some cities such as San Francisco, home prices are increasing upwards of 10% per year.
A main reason for rising home prices is the relatively small amount of housing supply to meet demand. There are a few reasons for the slow growth in housing supply. First, many large, metropolitan areas have a limited housing supply due to a lack of available land for development, tight building codes, zoning regulations, and geography. Second, real estate investors purchased a large number of distressed homes in the aftermath of the housing crisis. Investors then turned these homes into income-producing rental properties. As a result, some of the available housing stock has been converted into rental property and taken off the market for potential buyers.
Finally, the construction of new homes is still relatively low compared to historical averages. As a result, the supply of newly constructed homes is not keeping up to the demand to alleviate the overall home supply deficit. If these market conditions continue into the future, home prices are, more than likely, not going to be less in cost than they are today. Renters should consider that both rental rates and home prices are likely to continue their current upward trend.
Rent v. Buy Index
Researchers at Florida Atlantic University publish a quarterly index known as the Beracha, Hardin, and Johnson Buy v. Rent Index. This index provides a comprehensive overview of the costs associated with renting and owning real estate as well as investment returns. The authors designed the index to indicate whether current real estate market conditions were favoring renting or owning.
Twenty-three metropolitan areas in the United States comprise the overall index, but data is also available for each of those individual metropolitan areas. This index indicates that conditions have been more favorable for home buying compared to renting for a while in most major cities. Their data reports that the rate of increase in home prices is slowing down, and more than half of the metropolitan areas in the index are trending deeper into territory that favors buying over renting.
In the past, the perception of risk, high cost, and tight lending criteria pushed many potential home buyers to prefer renting over buying. While this may have been a reasonable perception some years ago, today's data indicates that more renters should consider making the decision to buy. Mortgage interest rates and prices may continue to increase in the near future making this the most affordable time to purchase a home. In addition, real estate economists report that only a few metropolitan areas in the country indicate market conditions that favor renting over buying.
#hw