Keep Your Home Safe With These Basic Home Improvements
Posted by Debbie Drummond on Monday, April 30, 2018 at 4:47 PM
By Debbie Drummond / April 30, 2018
Comment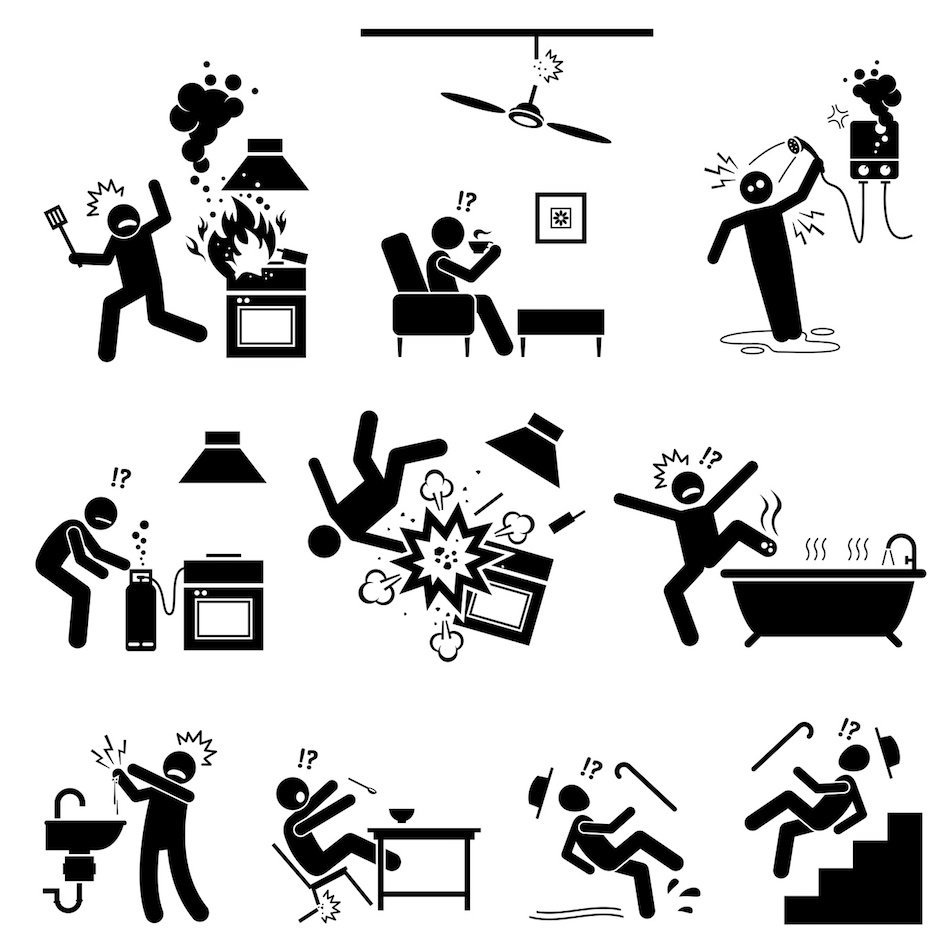 Homeowners have a lot on their plate in terms of upkeep around their homes. One facet of home upkeep is general home safety. Safety in the home is so important. Improvement projects that make the home more secure can boost property values while also preventing thefts and accidents. These home improvement projects are relatively easy to perform and inexpensive to complete.
Light Up Your Yard
Motion activated lights protect the house in two ways. To begin with, motion activated lights turn on when members of the household step outside at night. This helps prevent slips and falls on the property, and prevents injuries. Second, motion activated lights can alert homeowners when there is someone on the property who is not supposed to be there. This can prevent burglaries and vandalism.
Install Smoke Detectors in Every Room
Smoke detectors help save lives. Installing a smoke detector in every room ensures that members of the household are alerted when there's smoke in the air. In addition, many smoke detectors now include carbon monoxide detectors. This two-in-one device alerts homeowners to a problem when there is a fire or gas leak in the Green Valley home. Once the smoke detector/carbon monoxide detectors are installed in the home, the batteries must be changed regularly.
Get a Video Doorbell
A video doorbell is a smart device that video records people who use the home's doorbell. With the video doorbell, homeowners can see who comes to their door in real time, even when they're hundreds of miles away. Many video doorbell apps even enable homeowners to interact with visitors and unlock the door remotely if need be.
Inspect and Repair Your Deck Annually
Wooden decks must be properly maintained or the wood will begin to rot. If the wood does begin to rot, this can lead to household accidents. Inspecting a deck regularly to check for wood rot can help ensure that the deck is safe to use. If wood rot is discovered, the wood must be removed as soon as possible and replaced with fresh wood. Homeowners looking for wood rot must search for problems like dark stains, soft wood, splinters and mold. Wood that is removed should be replaced with wood of the same type, to ensure that the deck continues to look its best.
It's a good idea to make home repairs that improve safety around the house. These projects can help keep members of your household safe, and can help you protect your belongings from damage and theft. For more information about how you can improve safety around your house, contact a reputable contractor or safety expert. Have your home evaluated for problems like rotten wood, structural problems, mold and other environmental factors that could put your home at risk.