Refurbishing Your Kitchen Cabinets? Here's What You Need to Know
Posted by Debbie Drummond on Monday, November 5, 2018 at 10:14 AM
By Debbie Drummond / November 5, 2018
Comment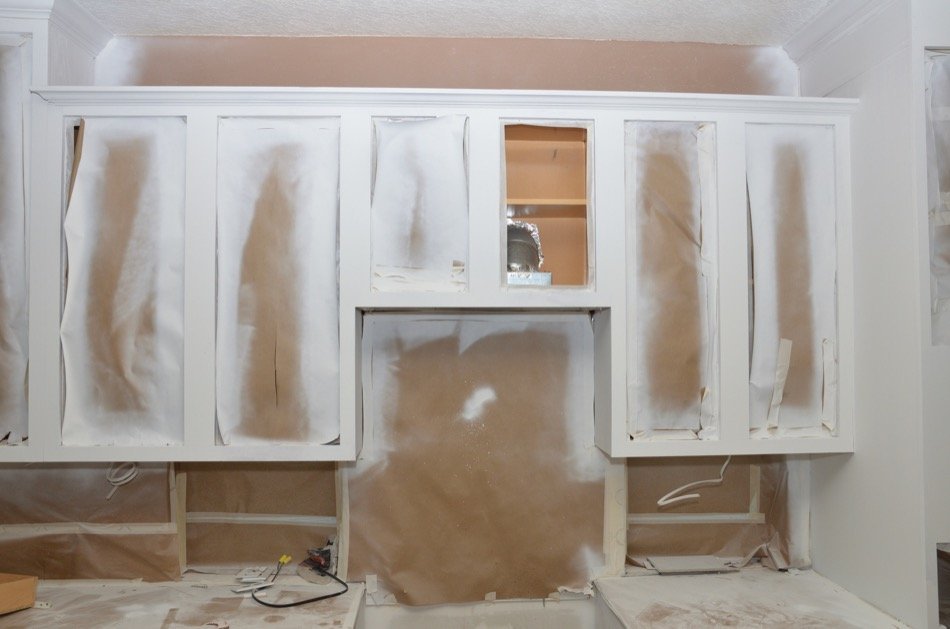 Refurbishing kitchen cabinets can be a big project for homeowners. Understanding the benefits and knowing the process can help homeowners decide whether or not kitchen cabinet refurbishment is right for homeowners.
Replace or Refurbish Kitchen Cabinets?
The average cost to refurbish kitchen cabinets starts at around $1,000 and goes up from there. This is much less expensive than installing all new kitchen cabinets, which can costs an average of $3,560. For homeowners on a budget who want to enjoy the look of kitchen cabinets without the great expense, refurbishment is an excellent option.
DIY or Contractor?
One of the things that a homeowner must decide when trying to install new cabinets is whether or not to hire a contractor or do the work on their own. Homeowners who want to save money on labor can cut their costs in half (or more) by purchasing the paint and supplies, and completing the work without professional help. However, many homeowners under estimate the amount of work it requires to properly refinish cabinets. Refurbishing old cabinets can be a big project that takes at least one weekend, and may take more than that.
In addition, refinishing cabinetry requires knowledge of the many steps in order to make the cabinets look right. Homeowners also need the right tools to get the job done. Those who skimp on tools or who skip steps might be less pleased with the outcome.
Painting or Staining Kitchen Cabinets?
The decision to paint or stain cabinets can be a tough one. Stain draws attention to wood grain and keeps cabinets looking natural. However, stain is warm attractive, and traditional.
Painting gives the homeowner more color flexibility. Paint can be matched to the floor, countertops, walls or any other part of the kitchen. However, the down side of paint is that once paint is applied it can be very difficult to remove, and some wood may never look the same again. This makes painting a big commitment. Once wood is painted, it will likely always be painted.
Trends can change, and painted cabinets may not always be the most fashionable option. Homeowners must think seriously before painting to ensure that they'll be happy with their decision.
DIY Refurbishment Tips
Planning and prepping is an important part of refurbishing cabinets. These tips can help homeowners throughout the process as they begin the painting or staining process.
If using paint, sample different colors before applying them to cabinets.
Remove all hardware before painting or staining.
Clean the cabinets thoroughly before beginning the refurbishment, using a grease-removing cleaner.
Sand the cabinets to create a surface that paint or stain can easily adhere to, then clean off wood shavings with a microfiber cloth.
Plan to apply multiple coats of stain or paint, to ensure that the coats will be evenly applied.
When removing hardware from the cabinets, it helps to sort hardware for each cabinet into separate labeled baggies. This helps ensure that everything will go back in the proper spot when the cabinets are finished. Many homeowners find it's helpful to use low VOC paint or stain to keep out the odors and control indoor air quality.
Contact a Reputable Contractor to Get Started
If you're a Country Club Hills homeowner who is considering refinishing your cabinets and you're not sure whether or not to complete the work on your own or hire a contractor, start by talking to professionals to find out how much the job might cost. Asking contractors questions may help you decide whether or not this is a good task for a professional or for you personally.