The 5 Best Comedy Clubs in Las Vegas
Posted by Debbie Drummond on Tuesday, February 9, 2021 at 11:10 AM
By Debbie Drummond / February 9, 2021
Comment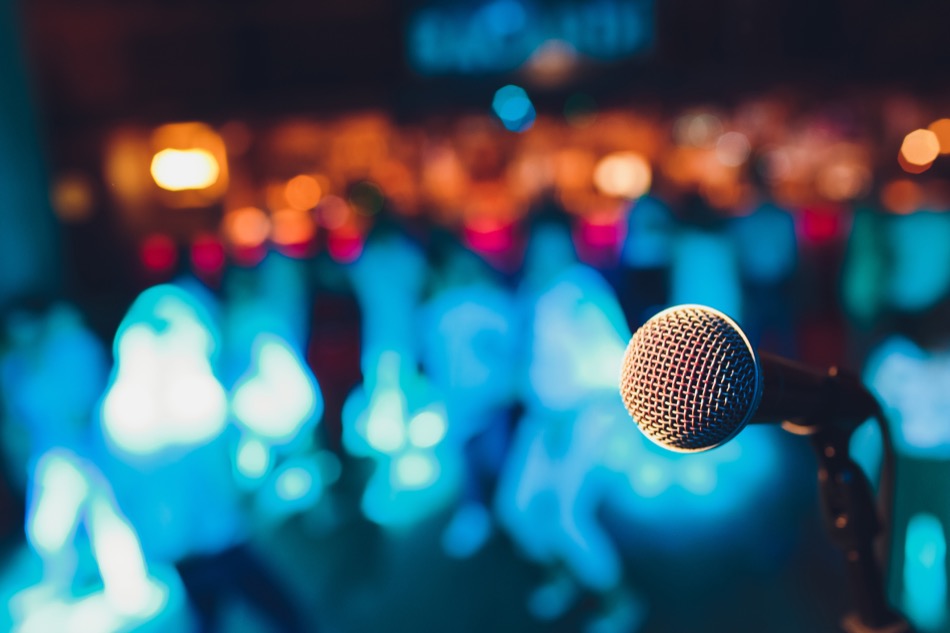 Las Vegas is the type of place where people go to have fun. In addition to trying their luck at the casinos, many Las Vegas residents and visitors also enjoy taking in the shows in the city. For those who are searching for a night of laughter, there are tons of comedy clubs to frequent. These are the best comedy clubs in Las Vegas:
Jokesters Comedy Club
Address: Alexis Park All Suite Resort, 375 E Harmon Ave, Las Vegas, NV 89169
Jokesters Comedy Club is the best place for people to go if they are in search of a great stand-up comedy show. This club has a renowned set of resident comedians who often perform at the club, and it also attracts national headliners who have performed for large audiences around the country. Additionally, Jokesters Comedy Club has opportunities for local talent in Las Vegas who are interested in dabbling in the art of stand-up comedy. It is open Thursday through Sunday at the Alexis Park All Suite Resort.
Aces of Comedy
Address: The Mirage, 3400 Las Vegas Blvd S, Las Vegas, NV 89109
Aces of Comedy is a comedy show at The Mirage on The Strip that is known for its A-list lineup. Las Vegas visitors love the fact that they can head straight to this show and experience the comedy of some top names in the business. Local residents count themselves lucky that they have access to a first-rate act whenever they are in need of a laugh. Aces of Comedy has consistently been ranked as one of the best comedy shows in the city.
Marc Savard Comedy Hypnosis
Address: Miracle Mile Shops, 3663 S Las Vegas Blvd #360g, Las Vegas, NV 89109
The Marc Savard Comedy Hypnosis show is unlike any other comedy club in Las Vegas. This show stars Marc Savard, who is an experienced and gifted hypnotist who combines his art with his passion for comedy. All the participants in the show are volunteers who want to experience what it is like to be hypnotized. As opposed to other shows on The Strip that have to pluck unsuspecting members from the audience, this show has a line of people who want to be a part of it. This show can be seen at the V-Theater in the Miracle Mile.
Potted Potter
Address: Bally's Las Vegas Hotel & Casino, 3645 S Las Vegas Blvd, Las Vegas, NV 89109
Potted Potter is known throughout Las Vegas as the unofficial Harry Potter experience. This infamous comedy show is a parody that combines elements from all seven Harry Potter books, and it is the perfect option for any Harry Potter fan who also needs a night filled with laughter and joy. Anyone who is interested in experiencing Potted Potter for themselves can check it out at Bally's Las Vegas.
Comedy Cellar
Address: Rio All-Suite Hotel & Casino, 3700 W Flamingo Rd, Las Vegas, NV 89103
Perhaps the most iconic comedy club in Las Vegas is Comedy Cellar. This club is unique in the sense that its shows consist of five headliners who provide their most epic 20-minute sets to audiences who want to laugh until they cry. It attracts some of the most famous names in the business, including Amy Schumer, Michael Che, Ray Romano, and more. The best part about heading to this club for the evening is that no one ever knows which comedians might stop on by.
Anyone who spends the evening at one of the top comedy clubs in Las Vegas will walk away feeling refreshed, knowing they did nothing but smile and laugh for hours. These comedy clubs are always introducing new acts and shows, which means there is always another joke waiting to be told.