Las Vegas Condos With The Best Mountain Views
Posted by Debbie Drummond on Saturday, April 9, 2022 at 2:24 PM
By Debbie Drummond / April 9, 2022
Comment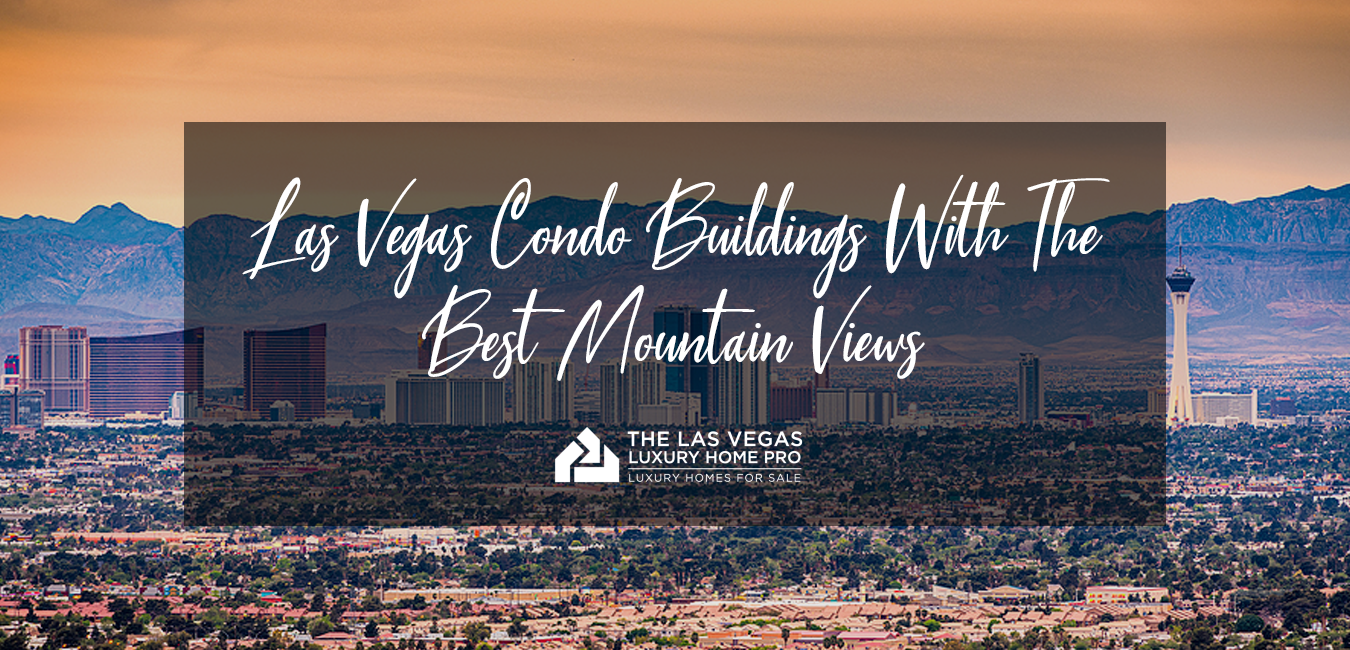 When many people think of Las Vegas, it's the bright lights of the Las Vegas Strip and the endless miles of desert that stretch out in every direction. However, if you look west from any high point in Las Vegas, you'll see a mountain range that sits between the border of Nevada and California. Some of the best condos in Las Vegas have a spectacular view of this range, known as the Red Rock Mountains, including the highly desirable towers listed below...
Panorama Towers
Towering buildings aren't unusual in Las Vegas, but the Panorama Towers are one of the most notable high rises near the Strip. The towers are a vibrant aqua color and give residents ample opportunity to look west toward the mountains. If you look east of the towers, you'll see the Las Vegas Strip, so excellent views abound. Amenities of the towers include a pool & jacuzzi, a private cabana, a fully equipped gym, and a valet service.
Waldorf Astoria Residences
The Waldorf Astoria is a name associated with luxury and exclusivity, and that's what the high-rise condos of Las Vegas certainly cultivate. The community's luxury condominiums start on the 23rd floor, which means you're always assured a view. The residences are on the western side of Las Vegas Boulevard in the vicinity of Park MGM and Aria and offer incredible views of the Strip and the mountains.
Palm Place
The condos at Palm Place start in the $200s for studios and increase to the $800s for a two-bedroom, three-bath residence. These high-rise condos sit about one mile west of the Strip and allow residents to see a beautiful mountain sunset every night. Interiors feature beautifully appointed surfaces like marble, stone, and hardwood. When searching for a mountain-view condo, look for one that offers a primary view direction of the west.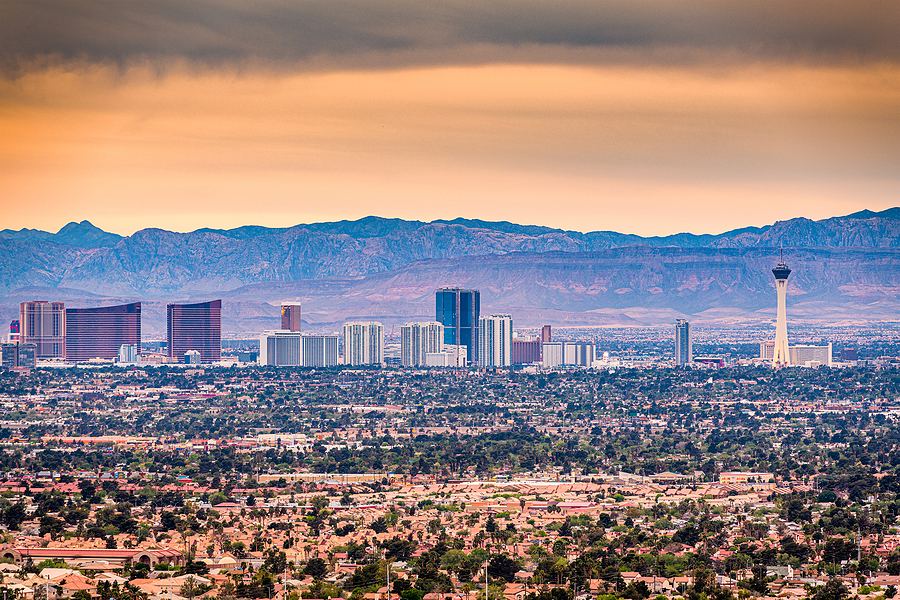 Sky Las Vegas
Sky Las Vegas Condos received the "Best of Las Vegas" award in 2019, and they're one of the best options in the city for resort-style living. Inside the community, you'll find amenities like a luxury spa, resort-sized pool, and a private theater. These condos at Sky Las Vegas sit on the western side of the Las Vegas Strip, so you'll have a view of the casinos on one side and a view of the mountains on the other.
One Las Vegas
The condos at One Las Vegas sit just south of the Las Vegas Strip and feature high-rise buildings reaching 20 floors into the desert sky. Architects created 17 different floor plans with several units affording grand views of the surrounding desert and the mountains. You'll find the best views on the top floors, where you'll get panoramic views in multiple directions from the comfort of your modern Las Vegas penthouse.