Las Vegas Cost of Living Guide
Posted by Debbie Drummond on Monday, April 5, 2021 at 10:27 AM
By Debbie Drummond / April 5, 2021
Comment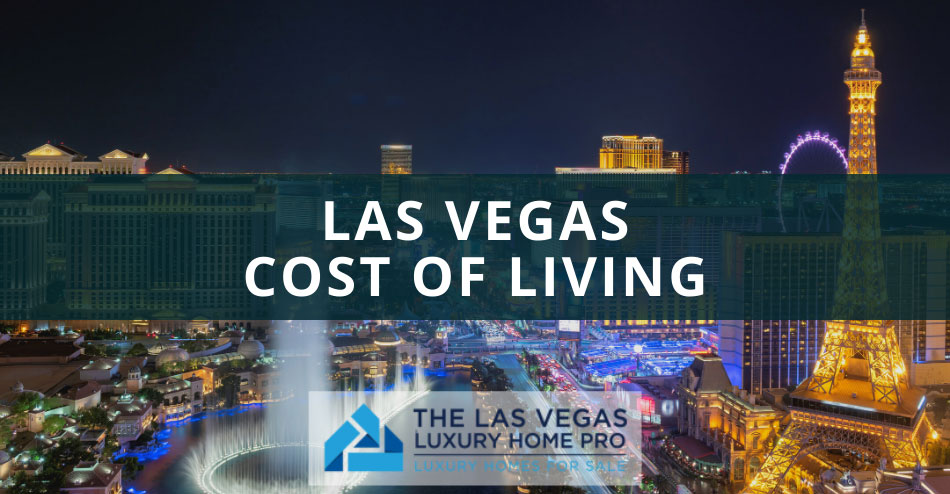 Situated in the Mojave Desert, Las Vegas is an internationally-known resort destination. A city of many nicknames, commonly referred to as the Entertainment Capital of the World and Sin City, Las Vegas is filled with shopping, fine dining, entertainment, nightlife, and, of course, gambling. It's one of the top destinations for business conventions in the United States and consistently ranks as one of the world's most frequented tourist destinations.
There are a surprising number of suburban areas in Las Vegas, as well as places to live near all the action on "The Strip," the 4.2-mile stretch of road where many of the casinos and hotels are located. In fact, more than 650,000 people currently live in Las Vegas, which may seem surprising to people who only think of it as a vacation destination.
But how much money does it cost to live in Las Vegas? The city's overall cost of living rating is 111.6, which puts it 11.6% higher than the national average, but there are a lot of factors that influence that score. Here, we'll break down everything you need to account for in order to call the amazing city of Las Vegas home.
Table of Contents
Las Vegas Housing
No matter where you're thinking about moving to, the first thing to look at is the cost of renting or buying a home. This is usually the largest expense to consider, and it can be a big influence on your budget while living in the city.
Median Home Price
The size of Las Vegas alone helps to explain the wide variety in housing costs. From smaller suburbs to big city high-rises, the city covers 141 square miles of land. The median home price in Las Vegas is $273,200, which is higher than the national average of $231,200. The median price of homes has also experienced a 7.9% increase year-over-year. This can mean that home buyers and condo buyers can find success investing in Las Vegas properties.
Median Rent
Rent in Las Vegas is relatively inexpensive, depending on which part of the city you desire to call home. Median rent for a one-bedroom apartment close to the city center can cost $1,200 per month with the exception of some areas near the Strip and downtown. Luxury apartments on or near the Strip frequently can rent for more than $3,000 per month, while luxury homes in the area can go for significantly more.
At the other end of the spectrum, apartments just to the east of the Strip can rent for as little as $750 per month. Outside of the city center, a one-bedroom apartment costs slightly less than a luxury apartment at around $980 per month. Two-bedroom rentals cost an average of $1,250 per month. Three and four-bedroom rental properties can cost around $1,600 and $2,000 respectively.
Utilities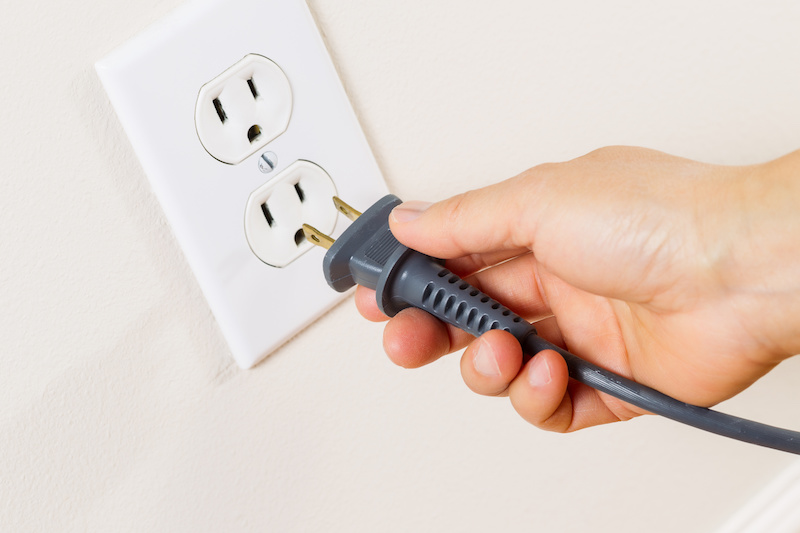 As a desert city, Las Vegas endures extremely hot summers with multiple days with highs well above 100 degrees, and it can also get snow during the winter, as rare as it may be. As a result of the fluctuations in temperature, expect your total monthly utility bill to change based on the time of year. Basic utilities for a 915 square foot apartment including energy, water, and garbage cost approximately $167 per month. Internet service is around $75 for 60 Mbps service.
Food in Las Vegas
Food costs in Las Vegas are typically just over the national average. Groceries have a score of 102.3, making groceries 2.3% higher than average.
Groceries
In a city this large, there are small independent grocers as well as internationally known big-box retailers. There is even a bustling farmers market scene, with eight different locations where you can buy local food and goods most every Wednesday through Sunday. Restaurants are also plentiful, representing nearly every imaginable flavor profile and style of establishment.
On average, a Las Vegas resident can expect to spend around $400 monthly on groceries. This is a slightly higher score than the United States average, in which people spend a range of $165–$345 on groceries.
Restaurants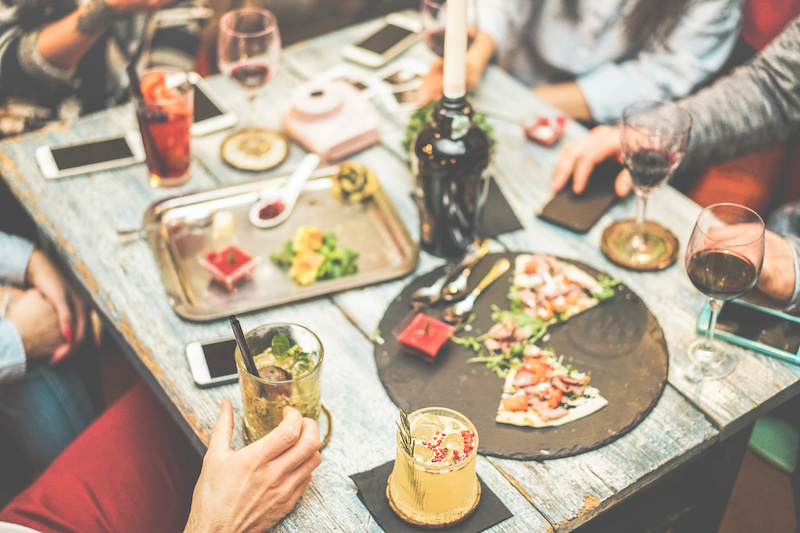 When it comes to restaurants, nearly everyone has heard of the cheap prices for Las Vegas buffets. However, this city also has more than its fair share of celebrity chefs. There are more than 40 recognizable chefs who have restaurants in Las Vegas. No matter what time it is, there is a restaurant that will suit even the pickiest of palates. An average person spends about $67 a day eating at restaurants in Las Vegas. Several casinos even offer all-day buffets where you can pay one price at Excalibur and Luxor and dine on breakfast, lunch, and dinner throughout the day.
The most economical meal is typically breakfast. A variety of coffee shops dot the landscape from the corporate mainstays like Starbucks and Dunkin' Donuts to independent purveyors of fine beans like PublicUS or Grouchy John's. There are nearly endless options for lunch and dinner as well, from fast food to fine dining. You can spend as much or as little as you want for a meal in Las Vegas, a city that once made the famous $0.50 shrimp cocktail to entice gamblers.
Las Vegas Transportation
RTC Transit provides bus service throughout Las Vegas, Henderson, North Las Vegas, and other surrounding areas nicknamed The Deuce. RTC operates buses, Club Ride Commuter Services, and bicycle sharing. Club Ride is the most cost-effective option, being completely free to use. Bus ticket prices for residents start at $2 for a single ride or $5 for a 24-hour pass. There are reduced rates for veterans, students, youths, seniors, and the disabled. The Deuce normally operates 24 hours a day, seven days a week.
In the area near the Strip, the Las Vegas Monorail has trains arriving every 4–8 minutes at seven different stations. Prices vary from $5 for one ride to $56 for an unlimited 7-day pass.
Even though Las Vegas has a healthy public transportation system, overwhelmingly, Las Vegans travel by car. Currently, gas is about $2.30 per gallon for regular unleaded. Most of the streets in Las Vegas are laid out in a grid along Public Land Survey System section lines, making getting around the city easy for even a visitor. Rideshare services like Lyft and Uber are also available, but be aware that surge pricing is in effect at times of higher demand.
Las Vegas Healthcare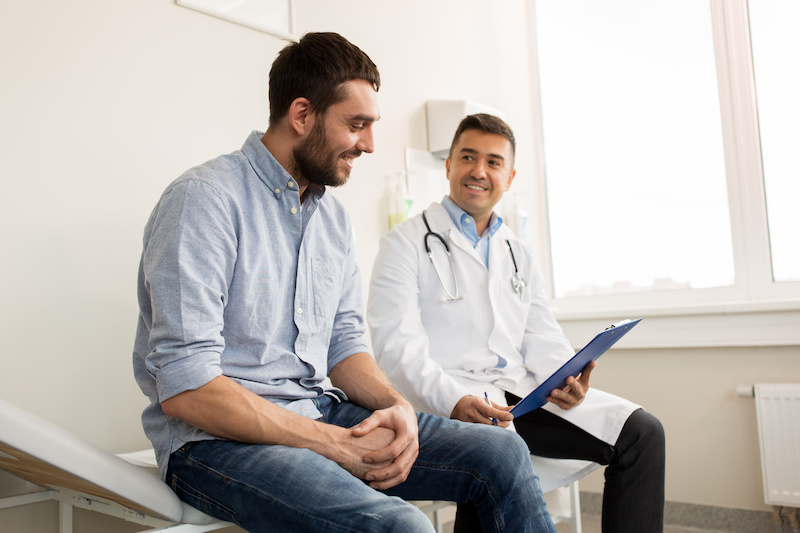 There are fewer doctors per capita in Las Vegas than in many major United States cities. As a result, healthcare costs in Las Vegas are higher than the national average. Typical costs range from $113.70 for a doctor's visit to $97 for a routine dental visit. Health insurance through an employer averages $1,235 per month. The relatively high cost of health care results in about 9% of people in the State of Nevada being uninsured.
Las Vegas Child Care
Child care in Las Vegas, like many other areas of the country, can be expensive. The average cost for one year of child care is $11,408, or $951 per month. For the same amount of money, you could rent a one-bedroom apartment. For comparison, the national average for child care is about $9,350 per year.
It's possible to save some money on child care by choosing a home-based child care can help cut down on costs and can be a better choice for some children because home daycares typically only have 3-10 children at any time.
Entertainment in Las Vegas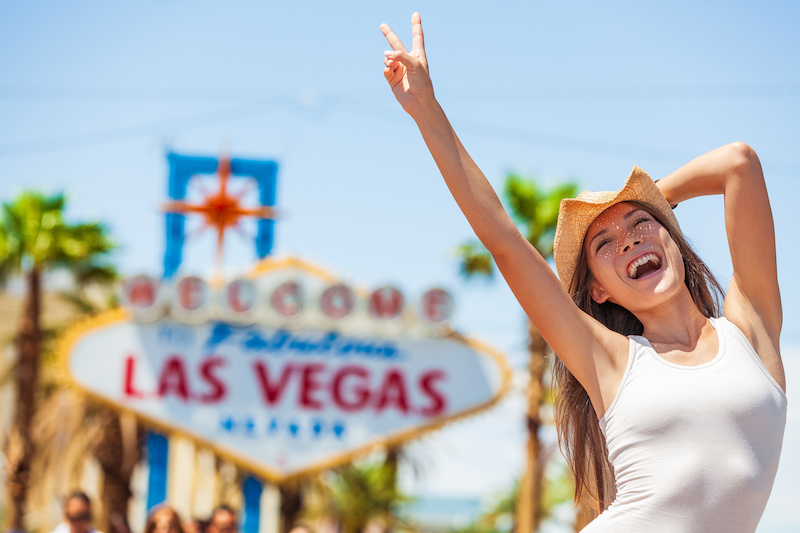 No discussion of entertainment in Las Vegas would be complete without a nod to the major attractions of the casinos and hotels. Casinos are all free-admission, and you can spend however much you want on games. Games are typically arranged based on cost. All of the penny slots will typically be in one area, while the higher-cost ones will be in another area. Make sure you double-check how much a game costs before putting your money in—if you put in $10, that might only be one pull.
Las Vegas also a huge variety of different shows to go to like Cirque du Soleil, Cher, Terry Fator, and Penn & Teller. Prices for tickets to a show are going to vary depending on the specific act, the day of the show, and the location of the seats, but expect to spend an average of around $80 for one ticket.
For thrill-seekers, a ticket for all the rides at the Strat will cost $48.95, or you can access just one of the rides for $34. The Stratosphere currently has three rides: Big Shot, Insanity, and X-Scream.
For those who want to keep their feet planted firmly on the ground, there is a variety of great museums that cover a lot more than just art. The Haunted Museum is built inside the historic Wengert Mansion and includes haunted objects like bone fragments from Charles Manson, the Devil's Rocking Chair, and the world-famous Dybbuk Box. General admission to the museum costs $48, but you can upgrade to the RIP All Access ticket for $79. There are also discounts for Las Vegas locals, seniors, and members of the military.
Those who want a fun family-friendly adventure should check out the Shark Reef Aquarium at Mandalay Bay. This aquarium is great for people of all ages and aims to educate people about conserving sharks and other sea life. Tickets cost $29 for adults, $27 for seniors age 65 and up, $24 for children ages 5–12, and children 4 and under are free. There are also options to purchase special animal encounter tickets where visitors can feed sharks, sea turtles, or stingrays. There is even a package where you can go scuba diving with sharks, if you're dive-certified.
Getting away from the busy city, Red Rock Canyon, Lake Mead National Recreation Area, and the Old Las Vegas Mormon Fort State Park are all great ways to get a breath of fresh air and appreciate the beautiful scenery of the Mojave. On top of that, all three locations are affordable, ranging anywhere from $3 to $15 for a single day pass.
Las Vegas Salary
While tourism is the primary industry in Las Vegas, accounting for thousands of jobs in the city's economy, there has been a rise in aerospace, health, and information technology jobs in recent years. Even so, in 2016, 44% of the total workforce in Las Vegas was made up of people working in the tourism industry. The unemployment rate in Las Vegas is 5%, slightly above the national average. Job growth has been positive in recent years and does not show signs of receding.
As of September 2020, the average annual salary in Las Vegas is $63,007. Minimum wage in Las Vegas is $9.00 per hour, which is above the required minimum, but below the national average.
Welcome to Fabulous Las Vegas, Nevada
Most people come to Las Vegas for the entertainment, glitz, and glamour, but some lucky folks end up staying in Las Vegas permanently. Las Vegas is the ultimate city for anyone who is always looking for something new to do. Between the lights of the Strip and the beautiful red earth of the Mojave Desert, this city has something for everyone. Las Vegas is a city that always has something new, and it's up to you to come out and discover it. If you decide that Las Vegas is the city for you, contact Debbie Drummond at Simply Vegas Real Estate with The Las Vegas Luxury Home Pro at (702) 354-6900 and discover your Las Vegas dream home today.