Las Vegas High Rise Condo - Market Update
Posted by Debbie Drummond on Wednesday, May 7, 2014 at 1:15 AM
By Debbie Drummond / May 7, 2014
Comment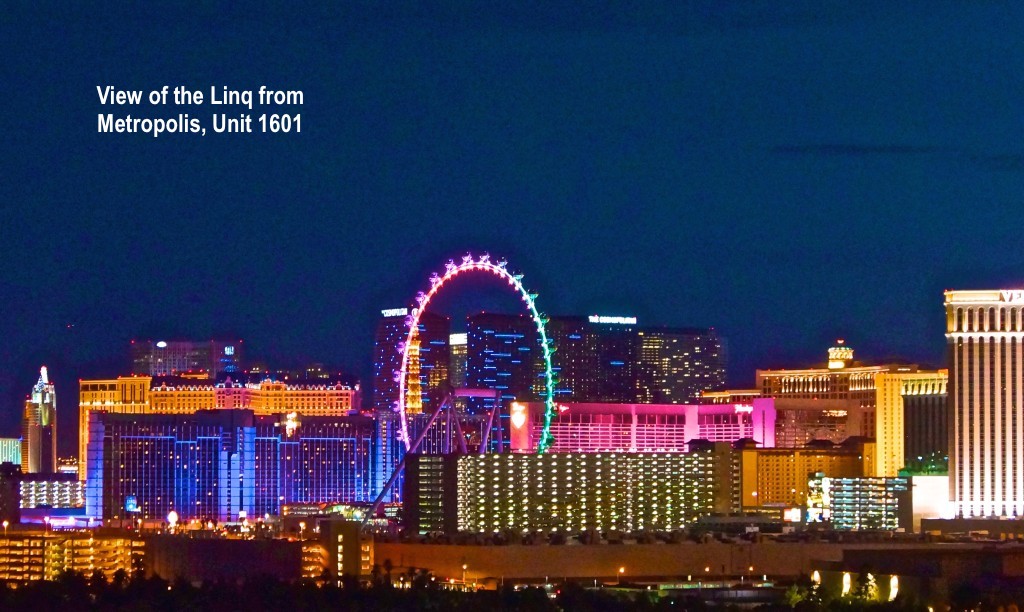 Residents of Las Vegas high rise buildings near the Strip now have a new attraction to enjoy. The High Roller at the Linq has finally opened. The ride takes about half an hour. If you live in a high rise, you don't need to ride it to enjoy great views of the Strip. The Linq itself is also a nice little Street that has a "neighborhood" feel. Not sure the ride itself is going to be a great hit but we love how it lights up the skyline. One of the best places to see it is from our new listing at Metropolis.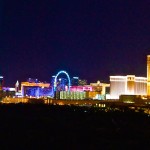 We've entered May with 415 condos for sale in our favorite high rise buildings. Although sales have been slow in this sector the past few months, this is a slight decline in units available. Last month it was 446 when we did our update.
We sold 37 units in April. This was also lower than March. The current listings would last just over 11 months if no new listings came on the market. More than a six month supply of inventory is considered a buyer's market. The high rise segment of Las Vegas housing, continues as a buyer's market. The condos that are selling tend to be the ones that are in the best location/condition at the best price.
Days on the Market - 19 condos, almost half of the ones sold in March were listed for 30 days or less. This continues to be skewed by developer owned units that only get entered in the MLS when they go into contract. This practice accounts for at least seven of the homes that sold. The remaining condos stayed on the market between 37 and 457 days. Including the units the developer units that sold with zero days on the market, the average was 161 days. Excluding the developer units that were listed zero days, we have an average of 199 days on the market. This is an important number to remember if you are planning to sell your Las Vegas high rise condo.
What Sold In April? Only two of the condos sold were short sales. Panorama Towers Unit 2207 in Bldg 1 was listed for $380K and sold for $440K on 4/28/14. Unit 603 in MGM Signature Tower 1 was listed for $155,888 and sold for $148K on 4/28/14.
Four of the condos sold in April were foreclosures. Turnberry Place, Unit 1003 in Tower 3 was listed for $409,900 and sold for $409,900. Unit 2504 at SKY Las Vegas was listed for $255K and sold for $250K. Unit 2711 in Panorama Tower 1 was listed for $325K and sold for $322,500. Unit 37-309 at Palms Place was listed for $183,900 and sold for $147,500.
Six of the current listings are foreclosures. Another 8 are short sales.
SOLD PRICE PER SQ. FT. - Only two condos sold for less than $200/sf in April. Both were at Turnberry Place in Tower 3. Both were the 2195 sf Plan D with 2 beds, 2.5 baths. Unit 1003, a short sale closed for $187/sf. Unit 1503, a traditional sale closed for $189/sf.
Lowest closing price was unit 603, the short sale at MGM Signature that went for $148K.
Highest price was penthouse 2406 at the Mandarin Oriental. This 2910 sf, 2 bedroom residence was listed for $1,974,000 and sold for $1.9 Million. It was a developer unit with zero days on the market.
The Mandarin Oriental continues to fetch the highest price per square foot. In April, two units sold for more than $650/sf. Unit 2406 went for $653/sf. Unit 3603 fetched $650/sf.
CASH DEALS are still the norm in the high rise market. Thirty one of the units sold in April were purchased with cash. Three of the deals were purchased with a mortgage. The remaining three used alternative financing, such as owner will carry or lease/option.
Most Sold - The Martin regained its position as the building with the most units sold in April. A total of seven units closed in the building. Not far behind was MGM Signature where 6 units sold in the three towers.
Las Vegas High Rise Condo - Condos that Sold April 2014