Las Vegas High Rise Condo Update - April 2014
Posted by Debbie Drummond on Monday, April 7, 2014 at 12:14 AM
By Debbie Drummond / April 7, 2014
Comment
We've entered April with a bit more inventory in our high rise buildings. There are currently 446 high rise condos available in the top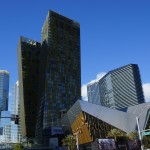 buildings in town.
In March, we sold 40 condos in these buildings. If no new high rise condos came on the market, the current inventory would be gone in 11 months. More than six months is a buyer's market and the buyers still have some options in this segment of the Las Vegas housing market.
Days on Market - Sixteen of the condos that closed in March were on the market for 30 days or less. This is skewed with the developer units at Mandarin and ONE Queensridge. Those are often entered into the MLS the day it goes into contract. Days on market for the units that lingered more than 30 days ranged from 40 to 373. Average days on market for high rise condos sold in March was 79.
Highest number of condos sold in March was MGM Signature with 11 closings. Veer Towers was second with five closings.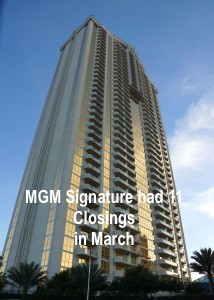 The high rise market has regained some of its lost equity but remains favorable to buyers. Most units linger on the market more than 30 days. Buyers have more than six months worth of inventory to choose from with prices below replacement cost. The newly opened High Roller and soon to open SLS may help high rise values as employees at those properties look for condos to rent or buy near their jobs.
What Sold in March? Only one of the condos that sold in March was a short sale. Unit 814 at SOHO Lofts listed for $214,900 and closed for $220K. Three of the condos that closed were foreclosures. Unit 3805 at Allure listed for $199,900 and closed for $201K. Unit 2215 in Tower 2 at MGM Signature listed for $209K and closed for $200K. Unit 2811 in Tower 3 at MGM Signature listed for $185K and closed for $180,500.
The current listings include 12 foreclosures. Prices of the foreclosures start at $174,900 for studio unit 1103 in Tower 1 at MGM Signature. Most expensive foreclosure is $8,888,888 for penthouse suite #3801 in Tower 4 at Turnberry Place. Only 7 of the current listings are short sales.
SOLD Price per Square Foot - Five of the high rise condos that sold in March went for $200/sf or less. Only one of the condos that sold fetched more than $700/sf in March.
Lowest price was unit 207 at Allure. This 1 bedroom, 1 bath condo featured 867 sq ft and closed for $158K.
Highest price was unit 4503 at the Mandarin Oriental. This 3980 sf, 2 bed/4 bath penthouse listed for $3.495M and closed for $3,030,000 or $761/sf.
CASH is still king in the high rise market. The majority, 34 of the 40 units sold in March were purchased with cash. This includes the most expensive unit sold, #4503 at the Mandarin Oriental.
The Las Vegas High Rise Condo Update is a monthly report by Debbie Drummond. For more info on the high rise market, call (702)354-6900 or email [email protected]