Las Vegas High Rise Condos Sold - April 2015
Posted by Debbie Drummond on Saturday, May 9, 2015 at 7:52 PM
By Debbie Drummond / May 9, 2015
Comment
Buyers in the Las Vegas high rise market have 474 condos available in our top high rise buildings. That's a nice decline from the 505 listed for sale last month and the 516 the month before. We sold 58 high rise condos in April. That's a drop from the 78 sold in March but is higher than the 45.5/month we've averaged over the past year.
Las Vegas High Rise Condos For Sale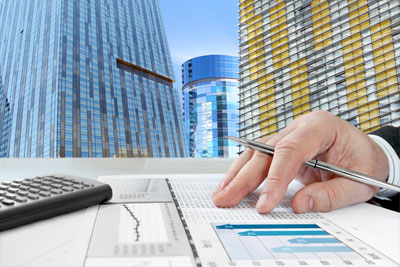 Nine of the condos currently listed for sale are short sales. Five are foreclosures. The remaining 459 condos are traditional sales.
High Rise Bargains priced at $200/sf or less still exist. This month we have five bargains available. Three of those are at Allure and two are at Turnberry Place. The lowest price per square foot is unit 3303 in Turnberry Place Tower 2. This 4007 sf residence includes 2 deeded parking spaces. The property is a short sale.
Las Vegas High Rise Condos Sold in April
Only one of the 58 condos sold in April was a short sale. Unit 5230 at Palms Place listed for $838K and sold for $662,500. This was a two bedroom, 2.5 bath corner suite. It featured wrap around balconies and incredible Strip views.
Foreclosures were not involved in any of the units sold in April. All 56 of the remaining high rise condos that sold were traditional sales.
Las Vegas High Rise Prices and Trends
There were 15 condos that sold for $200K or less in April. Thirteen of the bargain prices were at MGM Signature and Palms Place with one more condotel studio at Trump. Newport Lofts was the only residential building to have a closing under $200K. Unit 1902 was a 911 sf studio with Mountain views. It closed for $199K.
The lowest price paid for a high rise condo was unit 52309 at Palms Place. The 636 sf studio was listed for $170K and sold for $160K. It sold after 91 days on the market.
On the high end of the price range, 8 condos sold for $1 Million or more. This includes two penthouse units at The Martin. Two residences at ONE Queensridge Place, one at Park Towers and three residences at The Mandarin Oriental. Top price was #1503 at Park Towers. Listed for $3.795M and sold for $3.4M. The 4903 sf residence offered 3 beds and 4 baths.
Most expensive price per square foot continues to be found at The Mandarin. Three units closed for more than $750/sf with the top price coming in at $799/sf for unit 3806. The condo offered 1675 sf of living space with 1 bedroom, 2 baths and a den.
The building with the highest number of transactions was MGM Signature. There were 11 escrows that closed in the three towers in April. It was followed closely by Palms Place with 10 closings.
Days on Market - 22 of the condos sold in April were listed for 30 days or less. The average days on market for the condos that sold in April was 126. A 1 bedroom unit at MGM Signature was listed for 1317 days before it finally sold for $260K.
Financing - Cash continues to rule the high rise market. Forty nine of the high rise condos that sold in April were bought with cash. Conventional mortgages were used for 7 of the transactions.