Las Vegas High Rise Condos Sold in December 2014
Posted by Debbie Drummond on Wednesday, January 7, 2015 at 4:10 PM
By Debbie Drummond / January 7, 2015
Comment
We have 451 high rise condos listed for sale in our top buildings. We sold 55 high rise condos in December. This was an improvement over the 39 sold in November. More important, it's a big improvement over the 40 units we sold in December 2013. There are signs the high rise market is showing a gradual improvement.
Las Vegas High Rise Condos For Sale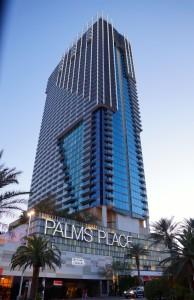 Out of the current listings five are short sales. There are no foreclosures available in the top high rise buildings as of today. Bargain hunters looking for that cheap, under $200K only have 33 options. All but one of them are studio units at MGM Signature and Palms Place. The only 1 bedroom condo in a residential tower is unit 309 at Allure. The one bedroom, one bath condo is 999 sf for $185K.
High Rise Condos That Sold in December
Out of the 55 condos that sold, two were short sales. There were no foreclosures that sold. Fifty three of the units that sold in December were traditional sales and/or developer units.
Highest number of units sold in December was Palms Place with nine transactions. MGM Signature and Veer Towers both tied for second place with six units sold in both of those communities.
Price Trends for High Rise Condos Sold in December
Three of the condos that sold in December closed for more than $700/sf. All three of the top prices were at Mandarin Oriental. Unit 2705 sold for $737/sf. Unit 2806 closed for $746/sf. Most expensive price per square foot in December was unit 4305. This penthouse sold for $1053/sf. The Mandarin has established itself as the most expensive real estate in Las Vegas.
Only one high rise condo sold for less than $200/sf. Unit 503 at Metropolis closed for $171/sf. Metropolis only had two closings in all of 2014. There are ten condos currently listed for sale at Metropolis. This building seems to be struggling to break the $200/sf price barrier. The condos at Metropolis are nice. Many have incredible views of the Wynn golf course and Strip. The building is a bit smaller than many of the towers that are fetching higher prices.
Days on Market
Twenty three of the condos sold in December were listed for 30 days or less. This included nine developer units at Veer Towers, The Ogden, Palms Place and ONE Queensridge. It isn't unusual for the developers to wait to enter their units in the MLS until they are going into contract. It gives them the comps for future appraisals but skews the average days on market a bit. Still, we had 14 high rise condos that sold quick.
Five of the condos sold in December were listed for at least a year. This included units at Allure, SKY, Mandarin, Vdara and MGM Signature.
Cash continues to rule the Las Vegas high rise market. Forty one of the fifty five condos sold were purchased with cash in December.
Las Vegas High Rise Condos Sold in December 2014