Las Vegas High Rise Condos Sold in February 2016
Posted by Debbie Drummond on Sunday, March 6, 2016 at 8:13 PM
By Debbie Drummond / March 6, 2016
Comment
Las Vegas Luxury High Rise Condos Sold in February 2016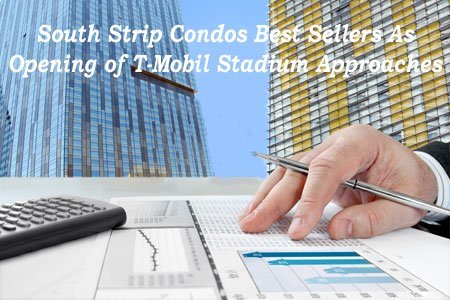 March has started off with 554 options for Las Vegas high rise buyers. This is the third month in a row where the inventory of listings in our high rise buildings has increased. It's up from 529 last month, 500 the month before and 549 in December. At this time last year, we had 516 options available.
The MLS includes some but not all the "developer" units. Our sales rep at Veer Towers tells us they only have 15% of their inventory remaining. Veer Towers sold 115 condos in 2015.At that rate, the sales office could be out of inventory by the end of this year.We expect Veer and South Strip properties to see increased demand after T Mobile Arena opens next month.Buyers who want to call Veer Towers home, should act sooner rather than later.
Eight of the current listings are short sales and five are foreclosures. Short sales start at $165K for a 520 sf studio at MGM Signature. The most expensive short sale is $1.305M for unit 3303 at Turnberry Place Tower 2. The lowest price for a foreclosure is unit 409 at Allure. The 1 bedroom, 1 bath condo is listed for $144,900. The highest price for a foreclosure is unit 1204 at ONE Queensridge Place Bldg 2. This 3 bedroom 4 bath, luxury condo is listed for $1.65M.
Bargain hunters will find 12 options priced at less than $200/sf again this month. Eight of those are at Allure. Two are at Turnberry Place. There's one each at Metropolis and SOHO Lofts. Some of these "bargains" have been on the market for awhile. Allure's Unit 501, priced at $196/sf has only been listed for a few days. The remaining bargains have been listed between 46 days and 509 days.
What Sold In February 2016?
Forty six condos closed escrow in February. That's not too bad considering it's a short month with a holiday thrown in. It's better than the 35 sold in January but lower than the yearly average of 52 units. It's just under the 48 condos sold in February 2015.
Only one of the condos that sold in February was a short sale. Unit 2605 at MGM Signature Tower 3 was listed for $191,950 and closed for $197K. It was a 520 sf studio unit.
Three of the condos sold in February were foreclosures. Lowest price was unit 1706 at SKY Las Vegas. This one was a 778 sf one bedroom condo. Listed for $165K and sold for $165K. Unit 2207 at SKY was a 2 bedroom, 2 bath unit. Listed for $265K, it closed for $235K. Unit 2908 at Panorama Towers, Tower 2 was a 2 bedroom, 2 bath condo. Listed for $329,900 it sold for $320K.
Top Prices Per Square Foot included six condos that sold for more than $500/sf.The top price was Penthouse 4303 at The Mandarin.This corner suite with a wrap around balcony closed at $1030/sf or $4.1M.Second place was also at The Mandarin.Unit 2504 closed at $585/sf.Third place went to ONE Queensridge Place where unit 1402 in Bldg 1 closed at $571/sf.The remaining condos that closed above $500/sf were at Veer Towers.
Las Vegas High Rise Trends
The 554 luxury condos listed for sale would last 10.6 months if no new high rise condos came on the market. This doesn't include developer units not listed in the MLS. By the end of this year we should be seeing a shift in the high rise market as most "developer" units get sold.
MGM Signature had the highest sales volume in February.They sold 12 units in the three buildings.Second place was a tie. ONE Queensridge Place, The Martin and Veer Towers each sold 5 condos.Veer Towers sold developer units not entered in the MLS. We feel it's safe to say they were the best selling residential tower in February.
High Rise Condos Sold in February 2016