Las Vegas High Rise Condos Sold in September 2014
Posted by Debbie Drummond on Sunday, October 5, 2014 at 2:49 AM
By Debbie Drummond / October 5, 2014
Comment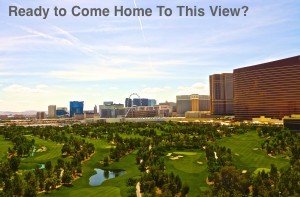 We have 425 high rise condos listed for sale. We sold 54 in September, a nice increase from the 47 we sold in August and the 50 we sold in July. In September of 2013, we only sold 47 high rise condos. If we continued selling 54 units per month, the current high rise listings would be gone in 7.9 months. That's still a market that's slightly tiled towards buyers.
Las Vegas High Rise News -
The Metropolis is one of our favorite "sleeper" buildings. The condos are loft style and tend to be more spacious than your typical high rise condo. The building is smaller with only 70 units. It doesn't offer the valet parking of our larger high rise buildings. However, it can have excellent views of the Wynn Golf course and the Strip. Add to that a great location that's convenient to the Convention Center, UNLV, the Airport and of course, the Strip.
Sales activity in the building has come to a standstill with zero units sold in the building in 2014. On Friday, October 10th, several of us will be participating in "Happy Hour at the Towers" from 4-7 p.m. It's a chance to view several units on different levels of the building and meet some of the top high rise agents in town. Be sure to stop by unit 1601, one of the best deals for a 3 bedroom, 3.5 bath residence with incredible Strip and golf course views. Call (702)354-6900 for more info on this one time event.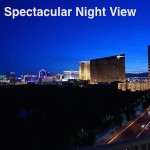 We only cover high rise buildings of ten stories or more in our monthly update. However, we are happy to report that The Modern on West Flamingo is getting a new marketing push. It has been re-named as Park House. The Mark Company has handled sales at The Martin over the last several years. They are now taking over at the renamed Park House. While it isn't high rise, the condos and amenities at Park House are appealing. The West side location is ideal for those who want to be 10 minutes from the Strip and 10 minutes from Summerlin. Prices are starting at over $250K to more than $500K.
Las Vegas High Rise Trends -
Five high rise condos sold for more than $675/sf in September. Two were at Trump and three were at The Mandarin. The three at the Mandarin were the most expensive prices per square foot in September. Units 3309 and 3109 both went for $692/sf. Unit 2804 closed for $689/sf. Units 5201 and 5202 at Trump closed for $676/sf.
Nine High Rise Condos Sold for more than $1 Million in September. ONE Queensridge Place had the most expensive closing. Unit 1205 in Tower 1 closed for $2 Million after only 15 days on the market. Also making the top nine: 4 units at Mandarin Oriental, one at Veer Towers, one at Palms Place, another condo at ONE Queensridge and one at Park Towers.
Four Condos Sold in September for less than $200/sf. Lowest price per square foot was Unit 1406 in Turnberry Place Tower 1. This one closed for $175/sf. It was followed by unit 710 at Allure which closed for $178/sf. Unit 502 at Allure closed for $180/sf and unit 1103 in Turnberry Place Tower 3 closed for $185/sf. Only 8 of the current listings are listed for $200/sf or less. A couple of these bargains are at Metropolis, two at Turnberry Place, three at Allure and one at SKY.
What's currently for sale?>
The 425 current listings include 6 short sales and 5 foreclosures. We have 32 units listed for $200K or less. The condos priced less than $200K are primarily studio units at MGM Signature or Palms Place. Unit 309 at Allure is the only one bedroom high rise condo available for $200K or less.
What Sold in September?
The 54 high rise condos that sold in September were all traditional sales. No short sales and no foreclosures managed to close escrow in September.
Palms Place sold 8 units in September, including a 3905 sf penthouse which closed for $1.62M. Turnberry Towers came in second with 7 units sold. Allure and MGM Signature tied for third place with 6 closings each.
Days On Market -
Half (27) of the high rise condos that sold in September were on the market 30 days or less. This includes 10 developer units at Trump, Mandarin and Palms Place. The 10 "developer" units were put into the MLS the same day the contract was signed. For the traditional listings, only 17 went into contract in less than 30 days. On average the condos that sold were on the market 96 days. The condo that was on the market for the longest time was 3720 in MGM Signature's Tower 2. This one bedroom unit was listed for $287,777 when it closed for $250K. It was originally listed for $335,888 and sat on the market 1102 days before selling.
Cash was used for 43 of the condos sold in September. Conventional mortgages were used for nine of the high rise purchases. Two of the deals were "Owner Will Carry".
Las Vegas High Rise Condos Sold in September 2014
Debbie Drummond has over ten years experience in the Las Vegas Real Estate Market. She specializes in luxury homes and high rise condos. If you're buying or selling your Las Vegas home, call (702)354-6900 or email Debbie@LVHomePro.com. We'll be happy to assist you in your move.