Las Vegas High Rise Market Update, April 2013 - Bargains!
Posted by Debbie Drummond on Thursday, April 4, 2013 at 4:22 AM
By Debbie Drummond / April 4, 2013
Comment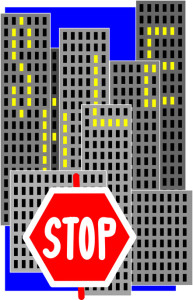 Las Vegas high rise market update for April shows that we are seeing improvements in this sector of the market but we are still finding bargains. Gone are the days when you could pick up a studio at Trump for $150K or a 2 bedroom for less than $200K at Panorama Towers. Rather than 3 years of inventory in the high rise market, we are now at six months, which is typically considered a "Balanced Market".
That doesn't include the unsold units at the Martin, Veer Towers, Mandarin, Trump and Turnberry Towers which are not yet listed in the MLS. If we added those units into the mix, we would probably have a year's worth of inventory in the high rise sector. Since the investors who control those buildings are releasing them in phases, it is helping the high rise market recover.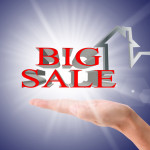 In March, we sold 74 high rise condos through the MLS. The lowest price per square foot was for a 4276 sf penthouse on the 19th floor at Metropolis. This one was a short sale that had been trashed inside. The drywall had been removed and the MLS noted the condition was poor. Also in Metropolis, we sold a 2521 sf unit on the 6th floor for $135/sf. This one was not a short sale and was in excellent condition.
The Las Vegas High Rise Market Update shows the most expensive Las Vegas high rise sold in March was a 1675 sf residence on the 38th floor at the Mandarin Oriental which sold for $700/sf. A close second was unit 4210, a 1962 sf condo with large balconies at the Martin that fetched $509/sf. We had six high rise condos that closed at a minimum of $450/sf. This included a 3355 sf residence at ONE Queensridge Place which sold for $1,510,000. Veer Towers sold two units for $465 and $466/sf. One resale condo at Trump made the top six. Unit 3307 was a 974 sf one bedroom corner suite with views of the South Strip and Wynn/Encore across the street. At $485K, this was an excellent deal on a fully furnished unit at Trump.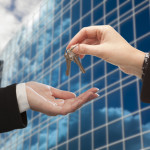 When we see that the newest, more luxurious high rise condos are fetching prices of $400/sf or more, it makes the buildings such as Newport and SOHO where you can still find condos for slightly less than $200/sf look like bargains to us. The fact is, you would never be able to replace many of our high rise condos for the price you can buy them for today. Even the high end towers that are fetching $400/sf would cost considerably more to replace.
In our opinion, the Las Vegas high rise market is where the bargains are in today's world. If you've dreamed of living the high rise life style, chances are you will never have a better time to buy. If you're an investor, we don't see how you won't make a profit if you can buy below replacement cost now with a hold period of at least three years.
If you purchased a high rise condo over the past few years, we are much closer to seeing you make a profit. If you bought a distressed listing between 2009 and 2012, chances are you've already seen a profit. Want to find out, just give us a call (702)354-6900 or email [email protected].