Las Vegas High Rise News - What Sold in August 2014
Posted by Debbie Drummond on Saturday, September 6, 2014 at 1:30 AM
By Debbie Drummond / September 6, 2014
Comment
We're starting Fall with 424 high rise condos listed for sale. We sold 47 condos in our high rise buildings in August. Down slightly from the 50 we sold in July and from the 51 we sold in August of 2013. At the current rate of sales, we have a nine month supply of high rise condos for sale. With more than six months of inventory, it is still something of a buyer's market in the high rise sector.
High Rise Related News In Brief: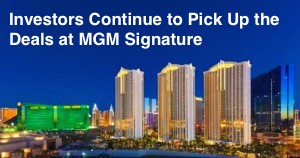 The SLS held it's grand opening and is getting favorable reviews. The opening included the typical Vegas touches of fireworks and celebrities. The Review Journal covered the story.
An arena has been proposed for the vacant lot between the SLS and Turnberry Place/Fontainebleau. We've heard several proposals for this lot before so we're not holding our breath on this one. If it does happen, it could be a great addition to the SLS and the City of Rock Las Vegas that's scheduled to open next year.
Fashion Show Mall has announced plans for an expansion. The expansion will add 22,000 sf and five additional restaurants. This will be a great amenity for owners at Trump who already enjoy great shopping at Fashion Show.
The other big news for our High Rise Market is in the Downtown area. The Ogden was originally developed as Streamline Tower. It was completed in 2008 and stands right on the corner of Las Vegas Blvd and Fremont Street. Only a small per cent age of the condos were sold. The building eventually changed hands and was turned into a rental property. It has benefited from the relocation of Zappos to the downtown area. Recently it was announced that they will begin selling the units as condos this fall. Details on pricing haven't been announced, but we will be covering them as they go on the market.
Las Vegas High Rise Trends -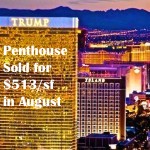 Three of the condos that sold in August went for more than $500/s.f. Top three based on price per square foot included two units at Veer Towers and one at Trump. Unit 1807 at Veer Towers East was the highest price per square foot. This one bedroom condo closed for $595/sf. It was followed by a 2 bedroom unit 3404 in Veer Towers West that closed for $539/sf. Trump rounded out the top three with unit 6007. This 1529 sf penthouse closed for $513/sf.
Only one high rise condo sold for over $1 Million in August. Unit 3003 in Turnberry Place Tower 3 closed for $1.4M. While this was the most expensive transaction last month, the price per square foot was only $349.
Two of the condos that sold in August closed at less than $200/sf. Unit 1104 at Turnberry Place Tower 2 closed for $194/sf. The record low price was unit 811 at Allure. It closed for an incredible $172/sf. Both of these were traditional sales. We have five condos currently listed at less than $200/sf. That's down from 8 last month.
What's For Sale in Our Las Vegas High Rise Buildings?
Out of the 424 units we have listed for sale, five of them are short sales. There are no foreclosures listed in the buildings we cover.
Bargain hunters looking to stay under $200K still have a selection of studios at MGM Signature and Palms Place. There are currently two one bedroom condos listed for less than $200K, one is at SKY and the other is at Allure.
What SOLD in August?
Six units that sold in August were short sales. Two were foreclosures. The remainder of the units sold were traditional sales.
MGM Signature had the highest number of units sold in August. Twelve units changed hands in the three towers. The majority of the units that sold at MGM were studios priced under $200K. Only two larger units closed in August.
Three buildings tied for second place. Trump, The Martin and Turnberry Towers each sold five condos last month. The units sold at the Martin included three of the model units on the 22nd floor.
Days On Market - More than half the single family homes, condos and town homes sold this year went into contract in 30 days or less. In the high rise market, only 36 per cent go into contract with less than 30 days on the market. 51% of the condos that sold last month were on the market 60 days or more. In fact, 44% lasted 90 days or more and 23% of the condos that sold were listed for 180 days or longer. If you're listing your high rise condo for sale, be prepared to carry it for awhile unless you're prepared to price it low.
Cash is still used in most of the high rise purchases. In August, 72% of the condos that sold were purchased with cash. Twelve were purchased with a mortgage. One used alternative financing.
Las Vegas High Rise Condos Sold in August 2014