Las Vegas Home Sales Market Update June 2014
Posted by Debbie Drummond on Friday, June 6, 2014 at 4:28 AM
By Debbie Drummond / June 6, 2014
Comment
In the News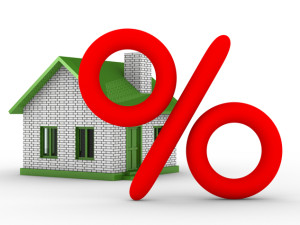 Price appreciation in Las Vegas has slowed a little. Clear Capital's monthly Home Data Index Report has us at 16.5% over last year. Las Vegas ranks 14th among their list of top ranking metro markets. This is the average price appreciation for the entire valley. The appreciation varies from one zip code to the next. Some of the hardest hit areas are substantially higher than that.
Arizona Central shared a Zillow prediction that the median price of Las Vegas homes will appreciate 11% over the next year. We haven't found Zillow's home values to be accurate but we still expect a healthy appreciation over the next year. 11% would not be surprising.
How to Hire a Realtor offers tip for sellers. When interviewing your Realtor, make sure they provide a monthly update of your local housing market. Whether it's shared in a blog or a monthly newsletter, having an agent who knows your local market inside and out will be a great asset.
Las Vegas Homes For Sale in June

We're finding a few more homes available for buyers. As of today, there are 6675 single family homes available for sale. Condos and town homes offer another 2365 condos and town homes. This offers a total of 9040 homes available in the MLS. That's a slight increase over last month's 8717 options.
The current listings include 1135 short sales (12.5%) and 536 foreclosures (5.9%). Distress sales account for 18.4% of the current listings. That's a continued decline of .6% from last month's distressed listings. Bargain basement short sales and foreclosures are leaving the market. Traditional, non-distressed sales are becoming the norm.
Homes Sold in May 2014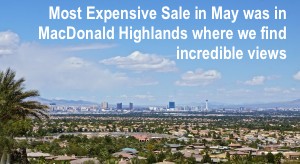 We sold 2755 single family homes in May. Another 616 condos and town homes sold. A total of 3371 homes sold through the Greater Las Vegas MLS in May.
Short sales accounted for 431 of the homes sold in May. There were 363 foreclosures that closed during the month. Traditional sales made up 76.5% of the homes that closed escrow in May.
Financing - Only 40% (1360) of the homes that sold in May were purchased with cash. This is a continued drop from a high of 60% in the Spring/Summer of 2013 and a 3% drop from April home sales. Conventional mortgages financed 1032 (30.6%) of the homes that sold. FHA, VA and Homepath financing was used in 923 (27.4%) of the homes that sold. Investor activity is declining. The Las Vegas Real Estate Market is seeing an increase in the number of owner occupied homes being sold.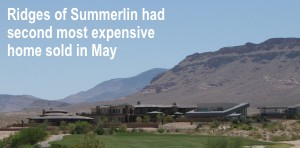 SOLD in 30 Days or Less - While home buyers are have fewer cash investors to compete with, the best homes are still selling quick. Last month we sold 1758 homes in less than 30 days. That's 52% of the homes that closed in May. Thirty seven per cent (1247) of the homes that sold went into contract in less than 15 days.
If you see a home that you love, don't hesitate before making an offer. If it's priced to sell, in a desirable location and good condition, your hesitation could give other buyers a chance to grab it.
If your home hasn't sold in 30 days, you should take a serious look at how you have it priced and how it shows. This is especially true in the lower price ranges (under $300K). Read Your Home Sold in Thirty Days Or Less.
Compared to a Year Ago - In May of 2013 we sold 3455 homes through the MLS. Last month's total of 3371 is a slight decline over the sales volume from May of 2013. In May of 2013, 43% of the homes that sold were distress sales. Compared to only 12.2% of the closings in May 2014 being listed as distress sales, we feel that it's a much improved market.
How's the Market? We have 9040 homes listed for sale. We sold 3371 last month and averaged 3077 closings per month over the past year. If we only sold the average, today's inventory would be sold in 2.9 months. That is still well under the six months of inventory that indicates a balanced market. We don't see prices declining as long as it continues to be a seller's market.
The median price for May also recovered from the slight dip of April. The Greater Las Vegas Association of Realtors reports that it went from $192K in April to $195K in May. That's only a small increase over the previous month but a 14.6% increase over May of 2013. A year ago, the median price was $170K.
Las Vegas Luxury Homes For Sale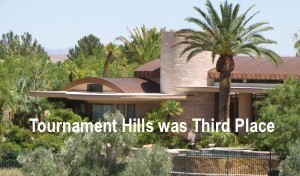 We have 408 single family homes and condos listed for $1 Million or more. In May we sold 25 single family homes and 5 high rise condos with list prices of $1 Million plus. Nine of the luxury homes sold closed at more than $2 Million.
Top 3 Luxury deals in May:
MacDonald Highlands in Henderson had the top deal of the month. 599 Lairmont Pl was listed for $4,499,900 and sold for $4,339,570. This estate home offered 5 bedrooms, 10 baths in 14,106 sf of living space. The contemporary style home had a lavish pool and spa with Golf, Mountain and Strip views. Parking garage could accommodate six vehicles. It had been listed off and on during 2012 and 2013. Most recently it was listed on April 7th before going into contract after only 12 days. It was purchased with cash.
The Ridges of Summerlin came in second. 30 Meadowhawk was listed for $4,299,900 and sold for $4.1M. This contemporary home had five bedrooms, 9 baths in 9891 sf of living space. The contemporary home had city, golf and mountain views with a pool, spa and parking for 4 vehicles. It was only listed for 19 days and was purchased with cash.
Tournament Hills in Summerlin was third. 9028 Players Club was listed for $3.995M when it sold for $3.8M. This Frank Lloyd Wright modern estate offered 4 bedrooms, 7 baths in 10992 sf of living space. With pool and spa, it featured city, mountain and golf views. It was listed for 61 days and closed with cash.
The Las Vegas Home Sales Market Update covers homes sold throughout Las Vegas and Henderson. If you would like information on a specific neighborhood or subdivision, feel free to contact us.