Las Vegas Home Values VS Appraisals
Posted by Debbie Drummond on Sunday, February 19, 2012 at 3:40 AM
By Debbie Drummond / February 19, 2012
Comment
If you've been following Home Values in Las Vegas Real Estate Market,you may have heard that one of the obstacles we face in helping our sellers get a decent price for their homes is the appraisal. In today's Las Vegas Review Journal, there was an article regarding how " home values have declined for two years in a row" in Las Vegas.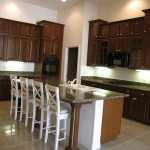 We don't disagree with this article's statement that property values here have declined in 2010 and in 2011. However, we do disagree with the appraiser they interviewed who feels that what a buyer is willing to pay for a property does not reflect market value. As long ago as October 2009, I had written a blog post concerning how appraisals were killing our market. Now, almost three years later, the situation has not changed very much.
The appraiser who was interviewed in today's article is someone I am not familiar with. I don't know him, which is not unusual since Realtors and appraisers are intentionally kept at a distance in today's world. I seriously question this appraiser's opinion that "having a buyer and seller agree on a price does not set market value". What a home is worth IS what a ready, willing and able buyer will pay for it.
To give the appraiser credit, he did admit that "If it's cash, that's fine". I have sold homes well above the appraised value. In fact, I blogged last year about one that sold for $39K more than the FHA appraisal came in. The FHA appraisal on that home was completed by a different appraiser than the one interviewed in today's article. That appraisal had used a foreclosed tract home on a 14,000 sf lot in a less desirable area to bring down the value of a custom home on a 33,000 sf lot with a beautifully landscaped yard. Unfortunately, since it was an FHA appraisal, there was little we could do to argue the value and it would stay with the property for six months. Those are the FHA rules.
What did my sellers do? They agreed with me that we should put it back on the market. We lowered the price a little to generate interest from the bargain hunters. And we refused to consider FHA financing.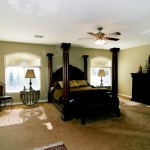 On a different property, an appraisal came in $50K lower than the $429K offered price. We knew that one was going to be a difficult appraisal because no comparable homes had sold in that community that were not foreclosures. The buyer had seen the other listings that were used as comps on the appraisal and in fact, he had walked out of one of the homes used in the appraisal because it smelled so bad. Still when the appraisal came in $50K lower, the buyer would not honor his agreement to pay the difference between purchase price and appraised value.
Not to worry, we put that home back on the market and within a few days had an offer from another buyer who had originally made a lowball offer on the home. This time the buyer with the lowball offer had seen enough of the bargains to realize that they were not going to get a home in the condition of the home we were selling for the $370K appraised value. They came back with a full list price, cash offer.
An appraisal can give a more accurate opinion of a home's value if we are talking a production or tract home that does not have major upgrades in an area where there are other recently sold homes to compare it with. Even in those situations, appraisers are giving far more weight to foreclosures and short sales than most of us feel is fair when we are dealing with a non-distressed home. Any home that has not been thru the neglect of sitting vacant with utilities turned off as foreclosures inevitably do, should be given a higher valuation than the foreclosure down the street. Unfortunately, most appraisers are going to value a 2400 sf, 3 bed/2 ba home that's custom, with upgrades as worth the same as the 2400 sf, 3 bed/2 ba foreclosure that needs new appliances, flooring, paint and maybe even plumbing fixtures.
The only way to combat the low ball appraisals if you are selling your home and are not upside down is to price it aggressively. You won't be able to sell it for $100K more than where it would appraise. If you need to sell for that much higher than the appraised value, you should consider whether to hold onto the home or if you might need to explore doing a short sale.
If you decide to sell, price the home within a reasonable range of where you expect that it will appraise. Stage it so that it shows really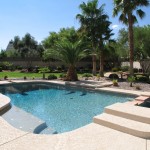 well. Have your Realtor to make sure it is marketed on the internet with high quality, multiple photos and insist that any buyer who is not paying cash must agree to pay the difference between appraised value and the purchase price. And if the buyer doesn't agree to pay any difference between the purchase price and appraised value, reject their offer and let them go to the foreclosure down the street.
As further support to the fact that appraisals are not gospel, foreclosed homes that are offered with homeopath financing no longer require appraisals. That's because the folks at Fannie Mae/Homepath have realized that appraisals are destroying the values of their properties. And even non-Homepath foreclosures have caught onto the fact that buyers frequently offer a high price to beat out other bidders, knowing that when the home doesn't appraise the banks generally adjust their price to the appraised value. Many of the banks have started countering buyers with the same "buyer must pay any difference between appraised value and purchase price" language that I recommend.
The bottom-line, a home is worth what a ready, willing and qualified buyer will pay for it. Once buyers have considered how much they will have to invest out of their own pocket to fix up that foreclosure or short sale, it may well be worth it to pay a bit above the appraised value to get a home that is move-in ready.