Las Vegas Property For Sale - Dwindling Supply
Posted by Debbie Drummond on Thursday, February 2, 2012 at 3:19 AM
By Debbie Drummond / February 2, 2012
Comment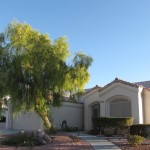 Home buyers can find great prices at record low interest rates, but they may find their choices are becoming somewhat limited in Las Vegas and Henderson. There are currently 8202 single family homes for sale without offers on them in the Las Vegas MLS. Add another 1450 condos, town homes for sale and 424 condos in the high rise category. That gives us a total of 10,076 choices for buyers.
Considering that we sold 3965 homes per month over the last year, the current inventory is only two and a half months of homes if no new listings were to come on the market. However, with fewer bargains to choose from, we saw a drop in the number of homes sold in January. As of today, the MLS is showing that 3456 properties closed escrow in the first month of 2012. In December of 2011, we closed 4156 transactions. That's basically, a 16% drop from one month to the next. It is only the second of February, and there may be a few homes that sold which haven't been changed in the MLS yet, but we'll be very surprised if the drop in homes isn't close to 15% when all transactions have been reported.
The number of foreclosures that sold dropped from 1905 in December to 1556 in January. Of the current Las Vegas Homes listed for Sale, 4540 of the listings are short sales and 1745 are foreclosed properties.
There is widespread speculation that AB284 which requires lien holders to provide an affidavit proving they have the authority to foreclose, has been responsible for stalling or stopping the foreclosures from coming on the market. The legislation went into affect in October and foreclosure filings have dropped after it went into affect.
However, last September, before the bill took affect, Corelogic reported that the Shadow Inventory was declining and had in fact declined from a six month supply of shadow inventory to a five month supply. To see that article, click here.
What does the lower number of listings mean to you? If you are buying a home in Las Vegas or Henderson, it may mean that you will have to consider a home that needs a little touch up here or there. It also means that when you find a home you like, DO NOT WASTE ANY TIME IN MAKING YOUR OFFER. My partner has clients who recently took a bit over a week to decide to make an offer on a $619K foreclosure in a golf course community. He warned them as nicely as he could that they shouldn't wait. The day they called to ask him to prepare the offer, the listing agent had received the seller's (bank's) signed acceptance of another offer and was putting it into Contingent status. Even in higher price ranges, the old adage of you snooze you lose is becoming the rule of the day for a home that's in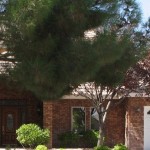 good condition at a good price.
If you have been waiting to list your home for sale, prices are still low, but the declining inventory is a step in the right direction. For a free evaluation of your home's value or to find out how we can help you get the best possible price for your home, call Debbie at (702)354-6900 or email [email protected].