Las Vegas Housing Market - March 2013
Posted by Debbie Drummond on Monday, March 11, 2013 at 3:27 AM
By Debbie Drummond / March 11, 2013
Comment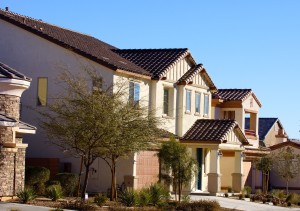 The Las Vegas Housing Market continues to show signs of a recovery as we head into Spring. Overall, our inventory of homes available for sale continues to be low.
As of today, we only have 4091 homes listed for sale if we include single family, condos and townhomes. (Excluding High Rise which is a different market.) On average we have sold 3454 homes per month over the past year. That translates to less than a 5 week supply of homes for sale.
We continue to see bidding wars in the lower price ranges. Now we are starting to see them in the higher priced homes as well. In February, we sold 3093 homes. Of those, only 306 were foreclosures which is a HUGE drop compared to what we've seen in this market for years. Short sales accounted for 1196 of the homes sold which is a third of the market. Banks definitely seem to be moving towards working with sellers to get the short sale rather than foreclosing in light of Nevada's AB284 which has tightened rules around foreclosures.
76% of the homes which sold last month, 2371 of them, had a list price of $200K or less. Homes priced between $200K and $500K accounted for 21.5% of the homes sold. Between $500K and $1Million was only 1.5%. Homes priced at $1 Million or more accounted for only .6% of the homes sold.
What does this mean to home buyers and sellers? If you are looking to buy a home in the lower price ranges, especially under $200-$300K, you will find it challenging. You're in a much better position if you are a cash buyer in that range, but even then, you can't be picky. And if you find a home that is in reasonably good shape, be prepared to pay above list price.
If you are looking for a home in the mid-level price ranges, you will still find it challenging because the homes that are priced well and in the most desirable communities are also getting multiple offers. Those who are in the highest price ranges will find some leeway for negotiating, but even in the highest price ranges, sellers are beginning to feel a little more confident that the market is turning.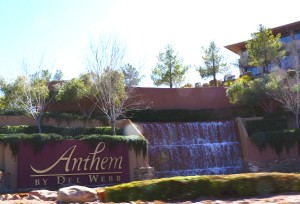 The Las Vegas Housing Market is beginning to be much kinder to sellers. While prices are still low, homeowners who need to sell now are finding it easier to at least break even. Those who bought in 2010-2012 may even be in a position to make a profit. While there are still "real estate experts" who are skeptical about this recovery, we are seeing signs that it is sustainable. The news that a new Casino will be constructed where the Stardust once stood is an indicator that things are ready to pick up again in Las Vegas. Historically, Las Vegas Housing Market has gone through a boom in conjunction with the opening of a major resort. The jobs this new one will create should definitely create jobs which lead to better home prices.
While 76% of the homes sold were listed at $200K or less, when you look for a home in our most popular areas, such as Summerlin, Green Valley, Anthem, Seven Hills, you will find very few homes available for less than $200K and when you do, you should be prepared that they will sell quickly and frequently above the list price.
For info on how we can help you find your new home or sell your existing home, feel free to give us a call at (702)354-6900. That's the Las Vegas Housing Market Overview for March 2013.