Las Vegas Housing Market Update - August 2013
Posted by Debbie Drummond on Wednesday, August 7, 2013 at 2:21 AM
By Debbie Drummond / August 7, 2013
Comment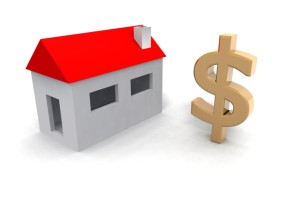 Las Vegas continues to lead the Nation in recovery. Today's report from Clear Capital out of Truckee, CA, reports that Las Vegas' yearly gains grew to 31.2% in July. As Clear Capital notes, "While Las Vegas leads the recovery, its median price of $145,000 ranks it below 35 of the top 50 markets. This suggests low price points are in part driving Las Vegas' gains".
As of this afternoon, we have 4843 single family homes listed for sale in the Greater Las Vegas MLS. This includes homes listed in Henderson and North Las Vegas. That is a moderate increase over the available 4014 single family homes we reported in last month's update. We currently have 1251 condos and townhomes listed. Combining the two gives us 6094 options for home buyers, not counting the high rise sector of the market. This is the first time we've had so many options for buyers in almost two years. Still, buyers with very specific criteria may find their options limited.
With increasing inventory, one might expect to see the market shifting in favor of buyer's again. Available inventory would have to more than double for that to happen. We wold 40405 single family homes, condos and townhomes over the past twelve months. That averages out to 3367 homes sold per month. In July, we sold slightly more than the past year's average. The Greater Las Vegas MLS shows 3478 homes closed escrow in July. With only 6094 homes listed, we still have less than a two month supply of inventory available. It is still a seller's market.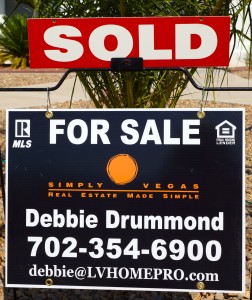 The National Association of Realtors(NAR) regards a six month supply of inventory as a balanced market. With 3000+ homes selling each month in the Las Vegas area, our market needs 18000 homes listed for sale to be what NAR considers a balanced market. We are likely to see a little slowing in the rate our home prices appreciate, especially if interest rates continue to increase.
The number of homes purchased with cash has been holding firm at 60% for almost a year. In July, we saw that 54% of the traditional homes, condos and town homes sold in Las Vegas and Henderson were cash purchases. We do expect to see the cash investors accounting for less of the home purchases as prices increase.
Distress sales are a smaller portion of the Las Vegas Housing market. This afternoon, we only have 370 foreclosed (REO) listings in the MLS. That's only 6% of the current market. The number of short sales is almost double with 626 homes listed. Short sales account for 10% of the current listings. If you're looking at a website that's promoting how you can get bargains with short sales and foreclosures, you're looking at something that is outdated.
While we may have a slight increase in inventory, the number of days homes are staying on the market continues to be brief. Only 482 of the homes which sold in July were on the market for more than 90 days. 277 of the homes that sold were on the market 60-90 days. 486 of the homes that sold were listed between 30 and 60 days. The majority of the homes that sold in July (2265) were on the market less than 30 days. 1763 of the homes were in contract within 15 days. Not all of the fastest selling homes were inexpensive either. Three of the homes that sold with less than 15 days on the market were listed at more than $1Million.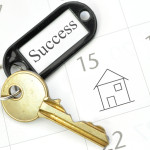 If you are considering buying, our prices are still a bargain compared to many other cities and to Las Vegas at the peak of the market. There is still room for prices to go higher. The Las Vegas Review Journal recently reported that thousands of jobs are coming to the valley. A recovering economy will only help prices for Las Vegas homes.
If you are considering selling your home, make sure you work with a Realtor who has the experience to help you price your home right. Homes that are selling quickly do so because they are priced right. In addition, make sure your agent is hiring a professional to do the photos and virtual tour. Home buyers start with the internet in today's world and if you don't grab them with that first impression they won't ask to see your home in person.
The Las Vegas Housing Market Update - August 2013 is prepared by Debbie Drummond, a full time Realtor with over ten years experience in Las Vegas. If you need an expert to help you buy or sell, call Debbie at (702)354-6900 or email [email protected].