Las Vegas Housing Market Update - For May 2012
Posted by Debbie Drummond on Thursday, May 3, 2012 at 3:09 AM
By Debbie Drummond / May 3, 2012
Comment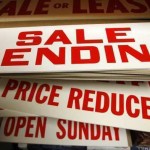 The Las Vegas Housing Market continues to show signs of stabilizing as we enter the final month of Spring. As of May 3rd, we have 4291 single family homes listed for sale with 836 condos and town homes. The number of high rise condos listed in the MLS is only 387, but that does not include all the unsold units at The Martin, Turnberry Towers and CityCenter. Currently in the MLS we have 5514 properties listed for sale.
We have seen a decline in the number of foreclosed homes listed for sale. There are only 731 foreclosures in the MLS which translates out to only 13.25% of the current listings. Many have speculated that newly enacted legislation, AB284 which requires lien holders to provide an affidavit showing they are authorized to foreclose is responsible for the decline in foreclosures, and it probably is slowing them down a bit. However, the number of short sales listed is only 1585 or 28.74% of the current listings. Considering that the number of listings is declining, one would expect the number of short sales to be a bit higher than this.
We closed escrow on 3810 properties in April. At the current rate of sales, the 5514 properties that are now listed would be sold within six weeks if no new properties came on the market. This short supply is increasing the number of bidding wars and we're seeing signs that in the lower price ranges it is starting to drive prices up a little.
Of the properties sold last month, 1396 were foreclosed properties. Yes, we sold more foreclosures in April than we currently have listed. We also sold 1159 short sale properties in April. Only 1255 of the homes sold in April were "traditional" sales which translates into 32.94% of the market.
For those who have been following the national real estate news, the Las Vegas Housing Market is also showing an increase in the number of pending home sales. We currently have an incredible volume of homes that are in contract. There are currently 15,656 homes that are in contingent and pending phases in the MLS. Of those, 11,611 are short sales with 10922 of those being contingent on lender approval. Only 571 of the short sales that are in contract have been moved into the pending status to indicate they've received lender approval and should be closing escrow within 30 days.
In our opinion, if there is a shadow inventory out there, it is the high number of short sales that have gone into contract and are waiting for banks to settle them. We will feel more confident that we're nearing the end of the distressed sales when we see the number of short sales in contract beginning to decline.
In the meantime, if you are in a position to buy, the market is becoming increasingly competitive for buyers. For those who are looking for a lower to mid-priced home as their residence or second home, new construction is becoming more and more attractive. There are still some excellent deals in the mid to high price ranges.
For those who are considering selling their home, the market conditions are looking more favorable for you. For a free market analysis for your home, call Debbie at (702)354-6900 or email [email protected]
That's the Las Vegas Housing Market as we enter into May.