Las Vegas Housing Market Update - July 2013
Posted by Debbie Drummond on Monday, July 8, 2013 at 3:18 AM
By Debbie Drummond / July 8, 2013
Comment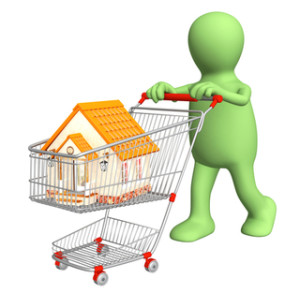 Las Vegas Housing Market Update - July 2013. It's been another month of homes that sell quick at higher prices. I'm beginning to wonder if this monthly post should be renamed "the Las Vegas Housing Recovery Update".
As of this afternoon, July 6, we have 4014 Single family homes available without accepted offers. An additional 1093 condos and townhomes are also listed for sale. We currently have a total of 5107 homes for sale in the Greater Las Vegas MLS. That's a slight increase over the past few months when we seldom saw more than 5000 homes listed for sale in Las Vegas. To search current Las Vegas homes for sale, click here.
In June, we sold 2899 single family homes and 598 condos/townhomes through the Las Vegas MLS for a total of 3497 closings. Although we have a slight increase in inventory, it is still hovering at a 6 week supply of homes for sale.

Over this past month, I've continued to hear the question of "Where are all the foreclosures?" Out of the 5107 homes that are listed for sale today in the Las Vegas MLS, we only have 381 foreclosures for sale. That is down to only 7.5% of the market. The days of picking up the screaming deal on a foreclosure are becoming a distant memory unless the banks really do release this "shadow" inventory. Personally, I've heard about the shadow inventory for so long that I will believe it when I see it.
Bargain hunters may have a little more luck with short sales in Las Vegas. There are now 512 short sales listed in the Greater Las Vegas MLS. That's still only 10% of our market. Buyers should be aware that the banks aren't simply giving away the short sales either. It is not unusual to see short sales closing for more than list price because banks are aware that the inventory is declining and prices are rising.
Las Vegas Housing Market Update - July 2013 still finds some great deals. Prices are heavily discounted from the peak of the market.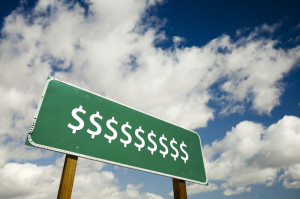 Many homes are still priced lower than it would cost to replace them. Interest rates are not as low as they were, but they're still lower than anyone would have believed back in 2005.
Today's buyers have good reason to believe that things are headed in a positive direction. Most recently, DSNews reported that Las Vegas in second place for the Metro markets most likely to appreciate over the next six months. Bakersfield, CA came in first with a 5.2% appreciation predicted. Las Vegas came in at a solid 5.0%. DSNews based their report on Clear Capital's Market Report for July. Clear Capital noted that Las Vegas held it's lead among major metros with home prices up 29.3% over June of last year.
Las Vegas Housing Market Update - July 2013 is written by Debbie Drummond who has over ten years experience as a full time Realtor in Las Vegas and Henderson. Feel free to contact Debbie directly if you are looking to buy or sell your home in Las Vegas.