Las Vegas Housing Market Update - September 2013
Posted by Debbie Drummond on Wednesday, September 11, 2013 at 4:16 PM
By Debbie Drummond / September 11, 2013
Comment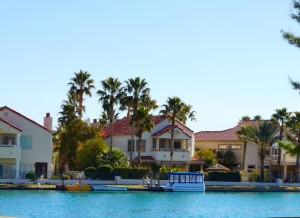 One of the most interesting stats I've seen about our local housing market has to do with the per centage of homeownership. Nevada is now in the bottom five for homeownership rates in the Country. We're ranking with super expensive markets like NY, California, Washington D.C. and Hawaii. It's rather strange bedfellows since those areas are accustomed to expensive housing markets. Nevada is the only affordable market to make the bottom five. It's fairly easy to blame this on the large number of homeowners who went through short sales and foreclosures. It will be interesting to see how the homeownership rate picks up as the former owners get their credit straightened out and re-enter the housing market. For the full article, click here.
Increasing Inventory - the big news in Las Vegas Housing Market this month is increasing inventory. As the Las Vegas Review Journal recently reported, we now have 41% more homes available without accepted offers compared to this time a year ago.
As of 9/8/13, we have 5931 single family homes listed for sale, plus 928 traditional condos (not including high rise), and 460 townhomes. That brings us to a total of 7319 properties (not counting high rise & New construction) available for sale in the Las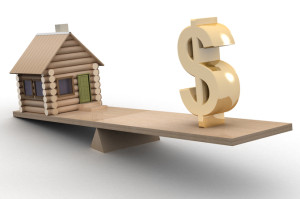 Vegas and Henderson area.
This is a sizable increase over the first half of this year. In March, we had a total of 4091 homes listed for sale. Today's total equals the number of homes available in March plus 79%. March seems to have been the month where inventory hit bottom, it remained well under 5000 homes for sale until July. In July we finally made it just barely over the 5000 mark. By August we had more than 6000 homes in the MLS, still less than a two month supply of homes for sale.
Short Sale and Foreclosure Listings - Only 874 of the current listings are short sales. That's only 12% of the current available inventory. Only 446 of the homes listed for sale are foreclosures. That's down to 6%. Traditional sales account for 82% of the homes on the market.
Steady Sales Volume - The number of homes we have for sale today puts us at just over a two month supply of homes for sale. Inventory of less than six months is considered a seller's market. The number of homes sold thru the Greater Las Vegas area MLS has averaged 3344 per month for the past twelve months. In August, we saw a slight rise to 3467 homes that sold. Homes sold included 871 short sales and 254 foreclosures. That brought the short sales up to 25% of the homes that sold with the foreclosures remaining at 7%.
Fewer than 4% of all homes sold were priced at $500,000 or more. The majority of the homes sold in August were priced at $300,000 or less. Less than $100K accounted for 18%. Homes priced between $100K and $200K made up 47% for the majority of sales in August. The $200K to $300K bracket was 22%. The $300K to $500K was 10%.
Investors vs Traditional Buyers - The big news is that only 48% (1659) of the homes sold were purchased with cash. This is the first time in a year that we've seen cash purchases of less than 50%. It is a sign that the investors are pulling back in response to higher prices. This is good news for buyers who are purchasing with FHA and VA loans. The competition from cash investors and appraisal issues has left many traditional buyers with no choice other than new construction homes.
Days on the Market - The majority of the homes that sold (2226 or 64%) were listed for 60 days or less. In fact, 1679 or 48% of the homes that sold went into contract with 15 days or less on the market. Did the quick selling homes get their list price? Ninety one per cent or 1534 of the homes that sold in 15 days closed at a minimum of 95% of their list price. Seventy four per cent of the quick sellers fetched their FULL List Price. Thirteen per cent of the homes that sold quick closed at 10% more than their list price.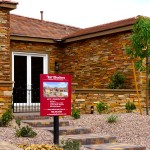 We are definitely seeing a trend where homes that are well priced continue to sell quickly. And those that are especially well priced generate enough interest to sell at or above their asking price. As the inventory returns to a more "balanced" market, we expect pricing a home correctly will play an even greater role in how quickly your home is sold and the price you get.
Conclusion - We're still in a seller's market. When or "if " the inventory of homes listed without offers gets back to a six month supply of homes, we'll see a more balanced market. The increased inventory is likely to slow the rate that prices rise. It may add to the days on market. We don't see it putting downward pressure on prices unless we suddenly have eighteen to twenty thousand homes for sale.
The Las Vegas Housing Market Update is courtesy of Debbie Drummond a full time Realtor with over ten years experience in the local Real Estate market. This report looks specifically at Single family homes, townhomes and condos. For the latest info on the local Hire Rise Market, click here. If you'd like an expert opinion of what your home is worth, call (702)354-6900 or email [email protected].