Las Vegas Housing Update - October 2013
Posted by Debbie Drummond on Friday, October 11, 2013 at 3:10 AM
By Debbie Drummond / October 11, 2013
Comment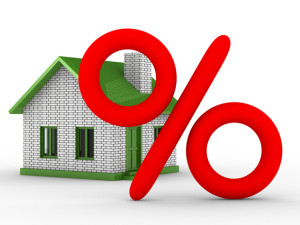 It's official. After 19 months of watching the median home price increase, it finally took a slight dip of 1.1% in September. It fell from $182K to $180K. Considering that prices have risen over 30% during the past year, it's actually a good thing to see the price appreciation slow down a little. There are a number of factors influencing this. Starting with the time of year. Homes that closed escrow typically went into contract in August. That is a month when many buyers are trying to grab the last chance for Summer vacation and getting ready for school. Other factors likely include higher interest rates and the decline in the number of homes purchased with cash by investors, which we'll discuss in the final look at last month's deals.
If you follow the real estate press, you may be alarmed by recent reports that foreclosures sky rocketed in September. We don't expect this to be a long term trend. The State of Nevada passed the "Homeowner's Bill of Rights" law which went into effect on October 1st. Many of the banks rushed to file as many Notice of Defaults as possible before the new law kicked in. The new law is modeled after a similar one in California. Banks can still foreclose, but they have to take a bit more care. New rules include discussing options with a homeowner who is in trouble. Banks can no longer foreclose on a home that's in the process of doing a short sale. And, a single bank employee is assigned to handle each homeowner. While foreclosures spiked in the final part of September, the first days of October showed a significant drop.
Current Listings - We have 6569 single family homes listed for sale plus 1529 condos (including high rise) and 534 town homes. That's a total of 8632 options available for buyers. In September, we sold 3187 properties through the MLS. That's 280 fewer than we closed in August. Not a huge drop but another sign that we're taking a break from the frenzy of investors competing with buyers who want to live in their homes. And, with this rate of sales, the current inventory is just under a three month supply of homes. Still a seller's market but not as impossible as the six week supply we had earlier this year.
Short Sales & Foreclosures - only 741 of the closings were short sales. Another 332 were foreclosed homes. Total number of homes that sold as a distress sale was down to 34% of the homes sold with foreclosures only accounting for only 10% of the closings. The current listings only include 1116 short sales and 527 foreclosures, only 19% of the current inventory is a distress sale.
Who's buying? Another big change in the market was the decline in the number of cash purchases. In September, only 47% of the homes sold in September were bought with cash. The decline in the number of cash purchases is further evidence that the investors have bought the inventory they wanted and they're beginning to sit on the sidelines. We are still seeing some investors in the market, but not nearly as many as over the last year or so.
What prices ranges are selling? Out of the entire valley, only 211 homes sold for $100K or less. The hot spot in the market continues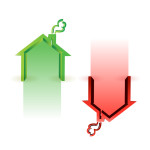 to be homes that are priced between $100-$200K with 1318 transactions in that price bracket. The $200-$300K price range is a close second with 723 homes sold in September, followed by $300-$400K with only 239 homes sold. Once your price reaches $400K you are in a bracket that accounts for only 5.7% of the homes sold in September.
Luxury Homes - Only 22 homes sold for $1 Million or more (excluding high rise for that segment see our high rise update). Two homes sold for more than $3
Million. Highest price paid was 11 Cottonwood Canyon. Listed for $3,995,000 this home sold for $3.7M. It had been listed 230 days. Built in 2009, it featured 5 beds/9 baths in 11843 sf with a 6 car garage, pool and spa on the golf course in Southern Highlands. 17 Yorkridge in Anthem Country Club was listed for $3,699,000 and sold for $3.5M after 27 days on the market. It was built in 2007 and featured 5 beds/9 baths with 4 car garage in 8987 sf of living space.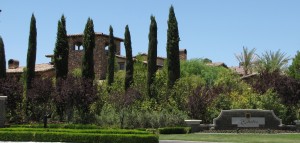 Days on Market - Of the homes that sold in September, 76% were listed for less than 60 days when they went into contract. In fact 60% of the homes that actually closed escrow in September were listed for 30 days or less and 44% sold in 15 days or less. Ninety-one per cent of the homes that sold in 15 days or less got at least 95% of their list price. In fact 22% of those homes sold above list price. Unfortunately, only 6.2% of the homes that sold in 15 days or less were priced at more than $200K. About 44% of the homes that sold in the $200-$400K price range went into contract in 15 days or less. If the number of homes available for sale continues to increase, we expect to see a decline in the number of homes selling above list price. More homes for sale will also leave homes that aren't priced competitively on the market longer.
Conclusion - It's still a seller's market, although with closer to a 3 month supply of inventory we are headed towards what would traditionally be viewed as a balanced market. It is especially important that sellers work with an experienced agent who can help them market their home aggressively and price it to fit the current market. While prices have escalated over the past year, we don't see them continuing to appreciate quite as quickly. For buyers, the bargain basement deals have been snapped up, but low interest rates and still low prices make buying more affordable than renting. Best of all for buyers, prices are still good but we're seeing more choices and less competition from the cash investors.
This monthly market review is courtesy of Debbie Drummond, an experienced Las Vegas Realtor who has helped buyers and sellers for over ten years in the local market. For more info on the market or if we can help you buy and sell your home, call (702)354-6900 or email [email protected].