Enjoy These Fun Indoor Activities in Las Vegas, NV
Posted by Debbie Drummond on Tuesday, March 9, 2021 at 12:50 PM
By Debbie Drummond / March 9, 2021
Comment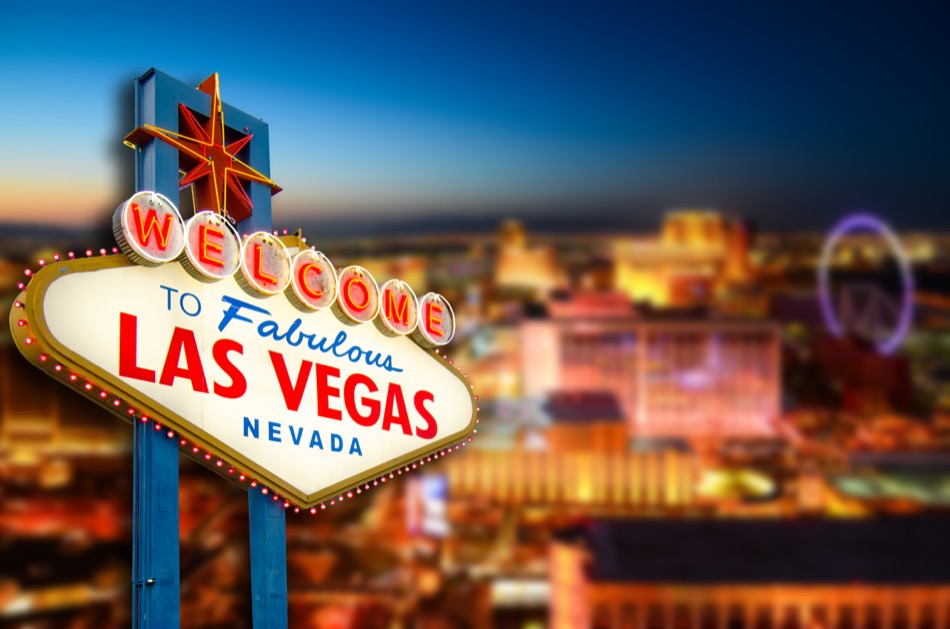 Las Vegas, Nevada, is filled with action 24/7, but there are occasions when staying indoors are called for. Whether someone is searching for an escape from the hot Las Vegas sunshine, or they simply prefer to spend their time indoors, they will find there are plenty of ways to have fun while staying in the city. Indoor activities can be found in Las Vegas at all hours of the day, allowing anyone to make the most of their time in this iconic vacation destination. If getting out of the house and staying active is a must, these top indoor activities in Las Vegas can be enjoyed.
Gondola Rides at the Venetian
Address: The Venetian Las Vegas, 3355 S Las Vegas Blvd, Las Vegas, NV 89109
The Venetian's gondola rides are one of locals and visitors favorite activities that offer both an indoor and outdoor experience. Visitors can get on board an authentic Italian gondola with a private guide who will serenade them as they traverse through the hotel's canal and float beside cafés, beneath bridges, and under balconies on the Grand Canal during this a one-of-a-kind experience.
Those on the tour can opt for a photo with their gondolier for an ideal souvenir. Additionally, they can enjoy a special treat at 9:50 a.m. and 4:20 p.m. when the Gondolier March happens. The group sings and marches through the canal beginning at the Grand Canal Shoppes to announce their arrival and availability for tours.
AREA15
Address: AREA15, 3215 S Rancho Dr, Las Vegas, NV 89102
Clearly a play on Area 51, the curious and adventurous visitor will not want to miss checking out AREA15 in Las Vegas. Just a mile off the strip awaits this massive complex designed to offer both entertainment and retail opportunities. This experiential and immersive playground has something for visitors of all ages.
Beyond the mind-blowing conceptual art and technological installations, several indoor spaces exists here—each with their own twist to spark the imagination and senses. ElectroRoll is a remarkable glow-in-the-dark experience with groovy beats dropping from the DJ beneath black lights.
Visitors can take a walk through the Luster exhibit, an audiovisual installation that takes one through a time, perception, and spacial discovery of abstract geometry. There are classic and modern arcade games to play in the cocktail area, and the Omega Mart boasts goods in an otherworldly environment.
Vegas Indoor Skydiving
Address: Vegas Indoor Skydiving, 200 Convention Center Drive, Las Vegas, NV 89109
There is no need to jump out of a plane to experience the thrill of free flight with a visit to Vegas Indoor Skydiving. No parachutes are required, as patrons enjoy the same sensation via a 1000 horsepower motor allowing one to soar through the air for a unique free-fall experience that defies gravity.
Geared for those who love extreme sports but choose to stay indoors, the Vegas skydiving experience includes complete training, gear, and two flights at a reasonable price. Booking in advance is required, so those interested should call today and reach new heights that exhilarate the mind and body. Visitors should be ready to spend at least three hours for their experience for one flight and up to four hours for two flights.
Bellagio Conservatory & Botanical Garden
Address: Bellagio Hotel & Casino, 3600 S Las Vegas Blvd, Las Vegas, NV 89109
The Bellagio Conservatory & Botanical Garden is a magical place in Las Vegas where visitors can experience the beauty of each individual season from the comforts of an indoor garden. This 14,000-square-foot facility is attached to the iconic Bellagio Hotel, and its displays are changed throughout the year in order to reflect the current season. Holiday visitors will discover festive displays of flora and fauna, while summer visitors will delight in the bright blooms of the season. While this is a popular indoor tourist attraction, it's also a favorite among local residents who enjoy exploring the latest exhibits and displays.
Hershey's Chocolate World Las Vegas
Address: New York-New York Hotel and Casino, 3790 S Las Vegas Blvd, Las Vegas, NV 89109
Known as the sweetest store on The Strip, Hershey's Chocolate World Las Vegas is much more than a place to grab a candy bar. This 13,000-square-foot store features more than 800 different Hershey's chocolate and candy creations. Additionally, visitors are able to purchase souvenir items featuring their favorite candy brands such as Reese's or Kisses. Of course, the Jolly Rancher Flavor Wall is an attraction within the store that cannot be missed.
Fremont Street Experience
Address: Fremont Street Experience, Fremont Street, Las Vegas, NV 89101
The Fremont Street Experience is a must-do attraction in downtown Las Vegas. This indoor facility is essentially home to a city within a city, and it features a wide variety of things to do for people of all ages. One of the most famous attractions in the Fremont Street Experience is the SlotZilla, a 12-story zip line featuring a slot machine theme. Visitors are able to whiz on by some of the brightest lights of Vegas in a thrilling and exhilarating experience.
The Mob Museum
Address: The Mob Museum, 300 Stewart Ave, Las Vegas, NV 89101
Most people do not think about going to Las Vegas in order to get a history lesson, but there is plenty to learn at The Mob Museum. This indoor museum in Las Vegas has a variety of interactive exhibits that are dedicated to telling the story of organized crime in the city and throughout the United States. It is considered to be one of the most interesting and engaging museums in the state, and it is a favorite indoor attraction among travelers looking to see Las Vegas in a different light.
Shark Reef Aquarium
Address: Mandalay Bay, 3950 S Las Vegas Blvd, Las Vegas, NV 89119
The Shark Reef Aquarium allows visitors to escape the endless dry sands of the desert and soak up the most spectacular underwater views. Located at the Mandalay Bay Hotel and Casino, this attraction features more than 2,000 animals. Some of its most popular inhabitants include sharks, piranha, and a Komodo dragon.
Life in Las Vegas, Nevada, Is Thrilling Year-Round!
Vegas is a unique town that offers options for entertainment 24/7. While it's true that Las Vegas' many pools provide a refreshing escape from the city's high temperatures, there is nothing quite like cooling off in a climate-controlled, indoor environment. These activities and attractions are designed to allow people of all ages to make the most of their Las Vegas experience while staying indoors.