Las Vegas Luxury Homes For Sale in 2013
Posted by Debbie Drummond on Tuesday, February 19, 2013 at 3:02 AM
By Debbie Drummond / February 19, 2013
Comment
Las Vegas Luxury Homes for Sale in 2013 are showing a definite uptick in the market. As the housing market collapsed, we have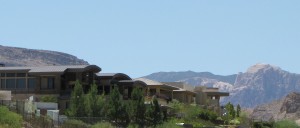 watched the number of homes listed at more than one million reach a staggering 3 years worth of inventory by 2009-2010. Today, we have 252 single family homes listed for more than a million and we sold 182 homes that were listed for more than a million over the past twelve months. That averages out to just under 17 months worth of inventory of Las Vegas Luxury Homes for Sale. Having more than six months of inventory still translates into a buyer's market and yes, the luxury home communities are where we are still finding some of the best deals for our clients. We are still seeing some luxury homes selling for half of what they sold for years ago.
If we look at the different luxury home communities, we find that some of them are out-performing others. Communities where the number of $1 Million plus homes are in short supply, include The Ridges of Summerlin where the current inventory is just under a year. Compared to MacDonald Highlands where there are 24 homes that are currently listed for $1M plus and only 14 sold over the past year, the Ridges seems to be establishing itself as the most popular, luxury neighborhood in Las Vegas. A close tie to the Ridges is Queensridge which only has a year's inventory of their luxury estate homes.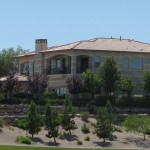 Queensridge still holds the distinction of selling the highest priced home sale recorded in Las Vegas over the past year. The luxury estate at 9401 Kings Gate Ct., offered incredible golf, mountain and Strip views with a spacious 15,802 sf of living space on a 1.2 acre lot. It was originally listed at $14M in 2008. The price had dropped to $8,495,000 when it sold for $7M last July. Second highest priced sale was recorded in Southern Highlands with 30 Olympia Hills Cr which was originally listed for $8.9M in 2010. List price had dropped to $6.75M when it sold for $5.6M last May.
The most expensive home that sold over the past year in the Ridges was 45 Hawk Ridge which was listed for $3,999,999 on June 26th and closed escrow for $3.7M on August 16th. We are confident that 2013 will see more Las Vegas Luxury Homes for sale at prices of more than $3M than we saw in 2012.
There are still some excellent deals available, but the luxury home market is beginning to improve. If you would like a detailed report on your luxury community, please email [email protected] and include which community interests you.