Las Vegas Luxury Homes Market Update - June 2013
Posted by Debbie Drummond on Tuesday, July 23, 2013 at 3:29 AM
By Debbie Drummond / July 23, 2013
Comment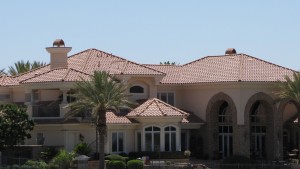 Las Vegas Luxury Homes Market Update - June 2013
With the first half of 2013 behind us, we are seeing that conditions for the Luxury Homes segment of our Las Vegas real estate market are improving. During the first six months of this year, we sold 142 homes that had a List Price of $1 Million or higher. All but 11 of those homes actually SOLD for $1 Million and higher. We're finding an increasing number of high end homes are selling close to list price and with fewer days on the market.
We currently have 280 homes with list prices of $1 Million or more. That comes out to a year's worth of inventory, which is still somewhat of a buyer's market. To search all Las Vegas & Henderson Luxury homes currently listed for sale, click here.
The Las Vegas Luxury Homes Market Update - June 2013 does notice some interesting trends.
Las Vegas Luxury Homes Have Pools - The majority of luxury homes which sold the first six months of 2013 had swimming pools, only 12 of the 142 did not have pools.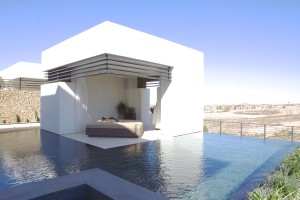 Las Vegas Luxury Homes have Oversized Garages - Most of the luxury homes that sold (84%) had at least a four car garage, 15% of them had at least a 5 car garage. Two homes sold with list prices greater than $1 Million and only a 2 car garage. One of those was a home in Lake Las Vegas that was listed for $1.05M and a closing price of $860K.
Age of home - Only 26 of the Las Vegas & Henderson luxury homes that sold in the first half of the year were built within the last five years. This may be more a reflection of the limited number of newer luxury homes that are listed than of buyer preferences. Of the current listings, only 36 of our luxury homes were built in the last five years. The largest number of homes that sold with $1M+ list prices were built between 2000 and 2008, 110 during the first six months of 2013. Only 30 of the luxury homes that were built before 2000 sold during this time. Six of those homes were built prior to 1990.
Distressed Homes - The Las Vegas luxury home market is also seeing a decline in distress sales. Only 10 of the luxury homes sold between 1/1/13 and 6/30/13 were short sales. Foreclosures accounted for another 6 closings. Only five of the luxury homes currently listed are short sales and only one is a foreclosed home.

Luxury Demands Security - Luxury home buyers prefer guard-gated communities. 89.4% of the luxury homes that actually sold in the first half of 2013 were in guard-gated communities. The 15 homes which sold that were not in a guard-gated community were on large lots with their own security, including electronic gates and camera systems.
Extra space equals luxury - Only 15% of the homes priced at $1 Million or more offered less than 5000 sf of living space. The largest homes were more than 9000 sf and accounted for another 15% of the Las Vegas luxury homes that sold earlier this year. The majority of the luxury homes which sold this year have ranged from 5000 sf to 9000 sf.
Here's a summary of activity in some of the most popular Luxury Home communities in Las Vegas and Henderson:
Summerlin and the West side - 71 luxury homes were sold in the Summerlin area, including Queensridge, Canyon Gate & the Lakes.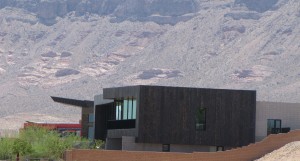 Three homes were sold for more than $1 M in Queensridge, including 9940 Orient Express Ct. which was listed for $6.6 M and sold for $6.3 M. This Tuscan home featured 9303 sf of living space on almost an acre with golf course frontage.
Red Rock Country Club had 18 homes with List Prices of $1M and higher that sold. Highest closing price in Red Rock Country Club was 2556 Red Arrow. This 8845 sf home was listed for $3,499,000 and sold for $3.15M.
The Ridges of Summerlin had 12 closings. The highest recorded price in the Ridges was 27 Skybird Ct., a 7785 sf home that was listed for $5.999 M and sold for $6M. This home was listed with Gavin Ernstone, Broker of Simply Vegas (our office). The home was purchased by guitarist Carlos Santana who already owned a home in the Ridges.
Elsewhere in Summerlin, six homes sold with closing prices ranging from $1.125M to $1.770 M in the all custom Canyon Fairways community. Two homes sold in Tournament Hills, including 1500 Champion Hills Ln which was listed for $3.25M and sold for $3.25M. This custom home was built in 1997 and offered 9683 sf of luxury living on two thirds of an acre.
Southern Highlands had 14 closings with the highest priced home that sold listed at $2.8M and closing at $2.4M.
Spanish Hills & Spanish Trails each sold 5 luxury homes. The highest priced home in Spanish Hills was listed for $3.95M and sold for $3.69M. This home was built in 2009 and offered 11,954 sf with 6 beds/8 baths and parking for 4 cars. Spanish Trails most expensive was listed for $2.5M and sold for $2.25M. This home was built in 1993 and featured 5 beds/9 baths in 10,208 sf with golf course frontage on half an acre.
Anthem Country Club sold 6 homes priced at $1M+. Most expensive was 107 Grosse Pointe Pl. This 9260 sf home was built in 2006 and had a list price of $2,888,888 when it sold for $2,950,000.
Seven Hills had 11 homes that sold with list prices above $1M. The most expensive closing was 1540 Villa Rica in the Terracina community. Listed for $2.495M this home sold for $2.38M. The home offered 7731 sf with 5 beds/6 baths and a 5 car garage with views of the Rio Secco golf course and the Strip.
MacDonald Highlands continues to be the most popular luxury home community in Henderson. Fifteen homes were sold with list prices of $1M or more. The highest closing price was a 7820 sf home that was built in 2008. With 5 beds/9 baths and incredible views, this contemporary home was listed for $3.499M and sold for $3.05M.
The Las Vegas Luxury Homes Market Update - June 2013 is courtesy of Las Vegas Luxury Home Realtor, Debbie Drummond. With over ten years experience in the Las Vegas & Henderson Luxury Home market, Debbie provides exceptional service with discretion. For more info on your community or a complementary evaluation of your home's current market value, call (702)354-6900 or email [email protected]