Las Vegas Most Expensive Homes SOLD in 2011
Posted by Debbie Drummond on Tuesday, January 17, 2012 at 3:56 AM
By Debbie Drummond / January 17, 2012
Comment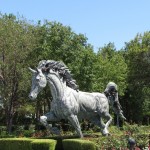 Buyers who are re-locating here from other areas will frequently ask me which are the most prestigious of our commuities. One way of answering that is to understand which communities are selling homes in the highest price ranges. At the peak of the Las Vegas Real Estate market, it was not unusual to see homes that sold for more than $10 million. Not so in today's market. In fact, we can count the number of homes that sold for more than $5 million in 2011 on one hand with a couple of fingers to spare.
There were three homes which sold for $5 Million or more in the past year. One of those homes did break the $10M barrier. Built in 1996, the 24,006 sf home is on Tomiyaus Ln, near Wayne Newton's estate. The estate which was purchased by Phil Ruffin, is situated on almost 11 acres of land. While the final $15M sales price might be a bit staggering, considering that the home was originally listed for sale at $25M, it was a bargain by some standards.
The Summerlin area continues to claim the majority of luxury homes sold. Second most expensive sale was for a 9303 sf home in Queensridge which was listed for $6.6M and sold for $6.35M. Third place was a 9853 sf home in Promintory Pointe in the Ridges which was listed for $7,895,000 when it closed for $6,150,000. And, the Ridges of Summerlin seems to have established itself as the most elite community, with five of the ten most expensive homes that sold over the past year.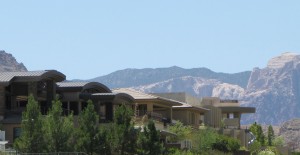 Top sales in Summerlin also included aTournament Hills home that went for $4,880,000. Summerlin was followed by Southern Highlands with one home that made the top 10 at $4.4M and Spanish Trails with a home that closed for $4.5M.
Henderson doesn't appear in the top sales of 2011 until we get into the $2.2-$2.5M price range. One home in MacDonald Highlands sold for $2.45M and two in Anthem Country Club closed for $2.26M and $2.375M.
While we do feel that our housing market in Las Vegas has reached a bottom, we still see some bargains in the luxury home market. We had 40 single family homes that sold for $2 Million or more over the past twelve months through the Greater Las Vegas MLS. There are currently 127 homes listed for sale with prices of $2 Million or above. This is going to be a great year for those who are looking to buy their luxury home in Las Vegas nicest communities.