Las Vegas New Home Sales - Why You Need an Agent
Posted by Debbie Drummond on Saturday, April 14, 2012 at 3:11 AM
By Debbie Drummond / April 14, 2012
Comment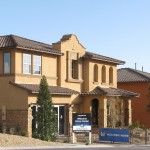 Las Vegas New Home Sales are showing signs of recovering as the inventory of resale homes, including foreclosures and short sales has started to decline. It's very easy to go visit the on site sales offices of new home communities without having a licensed Realtor accompany you. Perhaps you might even wonder why you would need an agent to assist in finding a new home that you will buy directly from the builder. There are several advantages to having an experienced agent who knows your area assist you. First, your agent will act as a buffer to keep any high pressure sales person you might encounter from rushing you into making a decision before you've had a chance to thoroughly explore your options. When you go into a new home sales center, you have to remember that as nice as the sales person may be, they are working for the builder. They are paid a commission based on how many homes they sell and sometimes they have quotas to meet. They do not represent you and your interests. Your agent works strictly for you and does not represent the builder. The builders do pay commissions to licensed real estate agents, so your agent's services will not cost you. And, in fact, an experienced agent who is knowledgeable as to the products offered by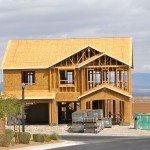 all new home builders in the area is likely to help you save money and make a more informed decision.
In addition to helping you find a reputable builder, they will be able to help you compare prices both with the various builders and with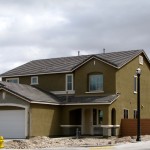 similar homes that are available as resale properties. This will give you a better understanding as to how your new home might appraise. You can get an idea of some of the new home builders in the local paper's Real Estate Section. Your agent will be able to find out what special promotions each of the builders are offering and make sure you don't miss any discounts, incentives or contributions to closing costs that might be offered.
In purchasing new construction, you will often have the opportunity to purchase "standing inventory" that has been completed or almost completed. The standing inventory homes frequently offer extra incentives and will sometimes take offers to negotiate on price. The on site sales staff may not let you know that they are accepting offers, but may tell your agent they are. If you are purchasing a home which has to be built from the ground up, your agent can also advise as to which of the lots available will have the best resale potential. In general, backing up to a busy street or having a lot that allows neighbors to see into your backyard will be less desirable, but don't count on the on site sales staff to point those things out. Once you've selected your lot or the standing inventory home, your agent will also be available if you need help picking out flooring, paint, etc. And they can help you find a licensed inspector to perform your home inspection before you take possession of the property.
All Las Vegas home builders tend to do a "walk through" with their new home buyers. Many new home buyers will waive hiring a private inspector since they will be doing the walk with the builder. We advise you to hire an inspector in addition to the walk. Again, the inspector works for you, not the builder. Home construction sites tend to be busy. Even the best quality builders can sometimes overlook something along the way. One of my inspectors told me about a home he inspected that was perfect except for one thing. The new home builder had neglected to finish installing the insulation in the attic. Somehow it went unnoticed by the builder and even the County inspector who gave the final certificate of occupancy. My inspector discovered the missing insulation when the owners sold the home after three years. This was a rare occurrence, but it is much better to hire a qualified inspector. Your agent will be able to recommend inspectors who have experience. The American Society of Home Inspectors or the International Association of Certified HomeInspectors are both valuable sites to find a qualified professional.
We are happy to see homebuilders becoming active in the Las Vegas market again. As foreclosures have ruled the market over the past few years, we have reminded clients that new home construction has become price competitive to the distressed sales. Now that the number of homes listed for sale in all of Las Vegas is declining new homes offer even more advantages. We are currently down to only 4850 single family homes, 941 condos/townhomes and 399 high rise condos. We sold an average of 3998 homes per month through the MLS over the past year. That means the current inventory is only about a six week supply. We expect that Las Vegas New Home Sales will improve this year as those who are looking for their actual home rather than an investment property will turn to new home builders when they tire of the bidding wars for resale homes. We support Las Vegas New Home Builders, but we do advise you to have your agent with you when shopping.