Las Vegas Pool Homes - Do They Increase Home Values?
Posted by Debbie Drummond on Tuesday, April 24, 2012 at 3:49 AM
By Debbie Drummond / April 24, 2012
Comment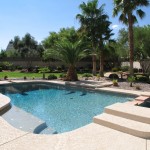 With the warm sunny days we see so much of in Las Vegas, you would think that Las Vegas pool homes would be the majority of the market. It has always seemed a little odd to me that so many home buyers would firmly insist that they must have a pool, but the majority of homes in Vegas actually don't have pools, especially in the lower price ranges. There are currently 4608 single family homes listed for sale in all of Las Vegas and Henderson. Out of those homes, only 1389 of them have pools. Out of the 38,324 single family homes which were SOLD over the past twelve months, only 7936 of them had private pools. Those numbers compute to 30% of the homes currently listed for sale have private pools. Only 20% of the homes which actually sold over the past year had private pools. We suspect the discrepancy has more to do with our market and foreclosures than with the demand for pool homes in general. A much higher than usual number of homes sold last year were short sales and foreclosures. Many of those distressed properties, not only didn't have pools, they didn't even have landscaping.
The average price of a distressed property sold is also much lower than the average price of a non-distressed property. If you are looking for a "pool" home in some of the areas that have been hit hardest with foreclosures, you may even see a pool home for as little as $39K. Yes, we currently have four homes listed with pools for less than $50K. The lowest priced home is $20K. It's a single story 1400 sq. ft. home with a 2 car garage which was built in 1995. The $20K price for a pool home on a 5663 sq.ft. lot sounds incredible until you read the description. There was fire damage and while they didn't provide photos, it's quite obvious that all one has is an empty pool and a shell. If you expand the price range up to $100K, you'll find 113 homes that have pools but 859 homes listed.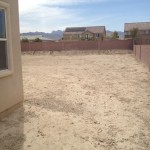 If you extend the search to include homes up to $300K, you'll find 3357 homes listed and only 636 of those homes have private pools. That's 19%, the number of homes which have sold over the past year with pools.
As the price goes up, the number of pool homes increases. With a minimum of $300K as the list price there are currently 1262 homes listed. 756 of those homes have pools. In other words, once you reach the $300,000 plus price range, about 60% of the homes on the market have pools. Under that price range, if you find a home with a pool, you may well be looking at multiple offers from other buyers because pool homes are not the standard in the lower price ranges.
At the same time, I work with clients a few years ago who were looking in the $1.5M to $2.5M price range. They were re-locating from Michigan and did not want a pool. Sorry, but as the price goes up, the homes tend to have pools. There are currently 198 homes for sale that are priced at $1.5M or more. Incredibly, 188 of those homes priced at $1.5M or more have pools, or 95%.
This isn't a scientific study, but our take is that yes, a pool will help your home's value. They will also help your home sell quicker. Unfortunately, in today's market, appraisers are being controlled by stringent rules which limit them from giving even replacement costs for the price of adding a pool. Homes with pools are appraising for as little as $15K more than homes without pools. Considering that you would be challenged to find a contractor who would build a pool for less than $30K, we find these appraisal numbers out of line, but that's the trend in the current market. Bottomline, if you want to buy a Las Vegas pool home, be prepared for bidding wars if the home is nice and the price is under $200K. And as your budget goes higher, the more likely you will be to find the Las Vegas Pool Home you are looking for.