Public Transportation in Las Vegas
Posted by Debbie Drummond on Monday, March 22, 2021 at 11:11 AM
By Debbie Drummond / March 22, 2021
Comment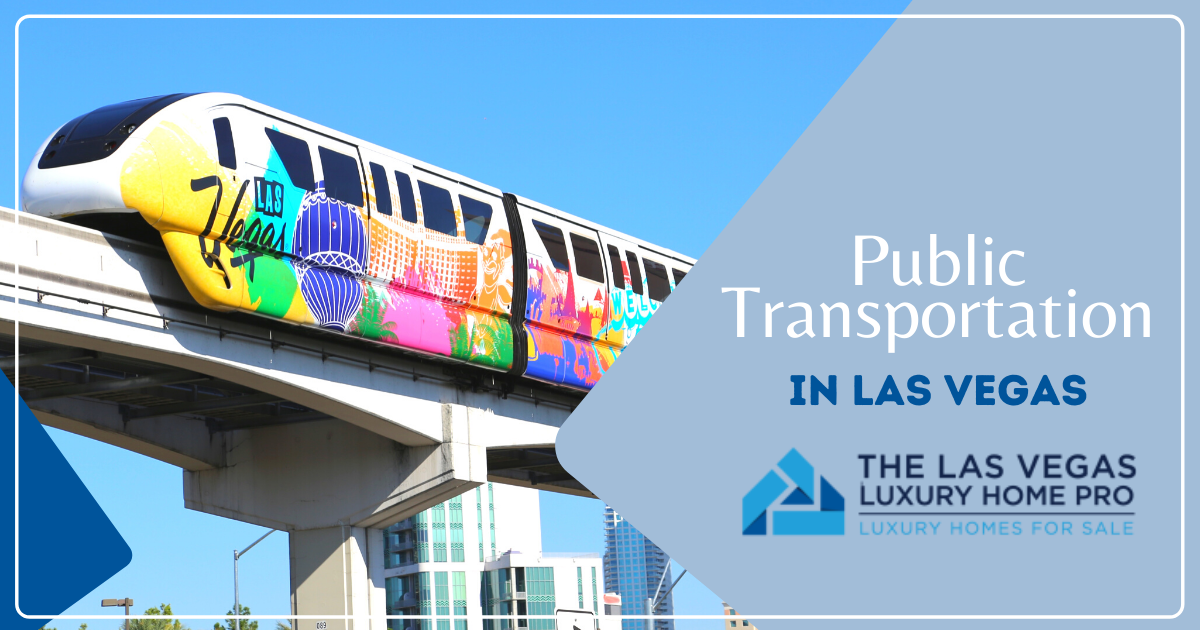 Nobody stays put in Las Vegas, particularly during rush hour. Whether it's venturing around the Strip, as the primary hotel- and casino-rich stretch of South Las Vegas Boulevard is known, or traveling to and from the airport, choosing a means of transportation wisely can help individuals avoid high stress and high costs of Las Vegas drive times.
Although Las Vegas is too big of a city to walk daily—and, after all, a walk in the midday desert sun is no fun—one doesn't necessarily need to buy their own car in order to get around. The city offers several public transportation methods that serve the public in different ways. From buses through monorail, trains through trams, and all the transportation methods in between, Las Vegas gets around. Here are some of the public transit options in Las Vegas.
Bus Service in Las Vegas
If someone wants to ride a bus in Las Vegas, they can hop on The Deuce. This bus line is run by the Las Vegas metropolitan area RTC Transit, a subsidiary of the Regional Transportation Commission of Southern Nevada. It debuted at the end of 2005 and has been running strong since.
Originally, all The Deuce's buses were double-deckers, and fares were $2 each way. The Deuce originally served just The Strip and downtown, and each bus was given a number that started with the digit "2." Even today, getting transportation support from high rises or condos in the strip is much easier than accessing acreage homes out in the suburbs.
The Deuce runs every 15 to 20 minutes, 24 hours a day, and connects The Strip to the South Strip Transit Terminal (SSTT). From there, riders can transfer to other lines. Cars may also be parked at SSTT for seven (7) days, which can add a layer of convenience.
Tickets generally should be bought either at terminal machines or using the rideRTC app. They are available as 2-Hour, 24-Hour, and 3-Day passes, with children under the age of 5 always riding free when accompanied by a paid adult. Reduced fares are available for eligible riders, including students and veterans.
The Deuce Ticket Costs
2-Hour Pass: $6 Full Fare, $3 Reduced Fare
24-Hour Pass: $8 Full Fare, $4 Reduced Fare
3-Day Pass: $20 Full Fare, $10 Reduced Fare
Shuttle Services in Las Vegas
Las Vegas is full of shuttle options, whether it's shuttles along the Strip or from hotels to McCarran International Airport. These group shuttles can be relatively economical in cost while also reducing the overall carbon footprint.
When arriving at McCarran International Airport, shuttles are usually found in either Terminal 1 (just outside of baggage claim), or outside of Level Zero at Terminal 3. Some major airport shuttle providers include AWG Ambassador, BellTrans, and ODS. Advanced reservations are ideal. Up to 24 passengers (but often fewer) at a time tend to be shuttled in trips that last between 30 and 90 minutes and stop at about three to five hotels. The cost of a shared shuttle bus or van tends to average between $15 and $20.
Free shuttle buses also run from outlying resorts onto the Las Vegas Strip, while other shuttles travel from the Strip to shopping destinations. There are also complimentary shuttles that run between hotel chains. Both of these shuttle buses can run a bit long, keeping travelers waiting between 30 and 40 minutes, particularly during peak or rush-hour times.
Monorail Service in Las Vegas
The Las Vegas Monorail runs all along the Strip, on South Las Vegas Boulevard, and is intended to act as a quick option for getting around, with security guards monitoring each station along the rail nightly.
The stations include the SLS Vegas, Westgate Station, Convention Center Station, Harrah's, Caesar's Palace, Bally's, and MGM Grand Station.
Monorail trains run every five or 10 minutes, every day Monday through Thursday from 7 a.m. through 2 a.m., and on Friday through Sunday from 7 a.m. through 3 a.m.
Monorail Ticket Costs
Single fare: $6.00
Day pass: $15.00
Three-day pass: $40
Seven-day pass: $56 ($50.40 with advanced online purchase)
Tram Service in Las Vegas
Although mistakenly referred to as monorails (which triggers confusion with the paid Monorail service that runs the length of the Strip), there are a few complimentary trams that serve the western side of the Strip and tend to run every day. Usually, these trams connect a series of resorts or hotels that are owned by the same management.
One such tram runs between the Excalibur, the Luxor, and the Mandalay Bay. Rides on this tram are air-conditioned and take about three to seven minutes, running between 9 a.m. and 10:30 p.m.
The CityCenter tram loops between Crystals Mall, the Monte Carlo, and the Bellagio. Rides are also short on this tram, lasting about two to six minutes, and the tram runs every 15 minutes between 8 a.m. and 4 a.m.
There is another tram that runs between the Mirage and Treasure Island resorts. Featuring the shortest ride of them all, between two and four minutes, this tram runs every 15 minutes between 7 a.m. and 2 a.m.
All in all, trams are a good option for those traveling along the Vegas Strip between resorts.
Taxi Service in Las Vegas
The Nevada Taxicab Authority very strictly regulates cab services. There are very fixed pick-up points for cabs: just outside of baggage claim at McCarran International Airport, the central entrance at every hotel, and taxicab pickup stations. Customers cannot hail cabs on the street, because taxicabs are not allowed to stop and pick up passengers anywhere except the designated spots.
Sixteen taxicab companies are authorized to operate in Las Vegas. Estimates place the volume of Vegas taxicab trips at two million monthly.
The fees for Vegas cabs run at $3.50 as the base fare and $2.76 per mile. If a cab waits for its passenger, it will cost the rider $32.40 per hour.
Rideshare Service in Las Vegas
Taxicabs face competition from rideshare companies like Uber and Lyft. Both of these companies are actively operating in Las Vegas, and they are even authorized for pickups from the airport.
The average reported waiting time for an Uber on the Vegas Strip is five minutes, and for a Lyft is 10 minutes. Cabs take anywhere from three to six times as long. However, the same trip on an Uber or Lyft tends to cost 30 percent to 40 percent less than a taxi.
The precise fares on these rideshare platforms vary according to time of day and demand, as both of these companies implement surge pricing. There are newer players on the scene as well, trying to get a slice of the rideshare demand. Curb and Tryp are trying to uproot the Uber and Lyft rideshare stronghold, with a goal to reduce time delays and costs—keeping more money in the pockets of both riders and drivers.
Using Public Transportation in Las Vegas
Rush hour in Las Vegas can get congested, starting at the Strip and extending all the way through the airport. As a result, a lot of local resources have been devoted to developing more cost-effective and efficient transportation solutions.
A significant portion of the local Las Vegas economy depends on the tourism and entertainment industry. Maintaining unfettered access to it for both visitors, workers, and other local residents helps keep the city vibrant and successful. If you're looking for a Las Vegas home with convenient access to public transportation, contact Debbie Drummond at Simply Vegas Real Estate with The Las Vegas Luxury Home Pro at (702) 354-6900 to get started finding your Las Vegas dream home in the perfect location today.