Real Estate News: Las Vegas - Homes Sold in December 2015
Posted by Debbie Drummond on Friday, January 8, 2016 at 2:34 PM
By Debbie Drummond / January 8, 2016
1 Comment
Homes For Sale in Las Vegas and Henderson in 2016
As we start the New Year, there are only 6833 Single Family Homes listed for sale in the Greater Las Vegas MLS. Condos, townhomes and high rise properties add another 2176 options for buyers. Buyers in today's market can choose from a total of 9029 homes for sale. This is down from 9768 in early December and 9821 homes for sale in January 2015.
Out of the current listings, only 703 of the single family homes are short sales. Short sales are involved in 161 of the condos, townhomes and high rise condos. Foreclosures offer 298 single family homes plus 86 condos, townhomes and high rise condos. Only 13.8% of the current listings are distress sales.
What SOLD in December 2015?
We closed escrow on 2573 single family homes in December. Condos, town homes and high rise condos added another 611 transactions. Total homes sold in Las Vegas and Henderson in December 2015 was 3184. That was a nice improvement over November's 2014. That was up from 2669 sold in December 2014. In fact, we sold 19.3% more in December 2015 than we sold in December 2014.
Cash Buyers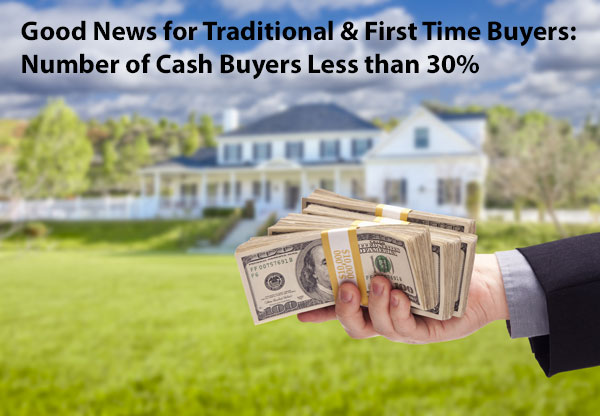 Cash buyers picked up 915 of the homes sold in December. That's only 28.7% of total homes sold. First time we've dropped below 30% in over a year. Conventional mortgages were used in 1093 of the transactions (34.3%). FHA and VA loans funded 1119 of the homes sold (35%). More FHA/VA mortgages is a sign that first time buyers are coming back into the market.
Distress Sales
Short Sales were only involved in 224 (7%) of the homes sold in December. 223 (7%) of the homes sold were foreclosed properties. The total of distress sales was a 14% share of the homes sold last month. That's down from 17.5% distress sales that sold in December 2014. The current listings include 375 foreclosures (4.1%) and 863 short sales (9.5%).
How Do I Sell My Home Fast?
Today's inventory of homes is only a three month supply of homes for sale. Now that the holidays are over, buyers are returning to the market. If your home shows well, is marketed properly and priced right, it should sell reasonably fast in today's market.
Forty five per cent (1431) of the 3184 homes that sold in December had accepted contracts in 30 days or less. Sixty five per cent (2057) of the homes had gone into contract in 60 days or less. In today's market, a home that is in good condition and priced right won't sit on the market forever. We only see homes in the higher price ranges and the high rise market lingering on the market.
Compared to Las Year:
We have 3.1% fewer homes listed for sale
We sold 19.3% more in December 2015 than December 2014
We sold 3.5% fewer Distress Sales
SOLD in 30 Days or Less - 45% compared to 51% last year
Cash Deals - 28% down from 33% last year
Median Price $217K, down 1.4% from November but up 6.4% from December 2014
Las Vegas and Henderson Luxury Homes For Sale
There are 359 Single Family homes listed for more than $1 Million. High Rise condos offer 85 residences priced at more than $1 Million. Combined they offer a total of 444 options for affluent buyers to choose from. We sold 21 single family homes and 6 high rise condos that were priced above $1 Million in December. Buyers in the luxury market have more options than buyers looking in lower price ranges. Newer, more contemporary high end homes are in demand with limited inventory.
The Mandarin Oriental, Unit 4706 was the most expensive home sold in December. The 3922 sf penthouse featured 3 bedrooms, 4 baths. List price of $4.315M. It closed for $4,118,100 after only 2 days on the market. This top floor penthouse was sold fully furnished/turnkey.
The Mandarin Oriental, Unit 3405 took the second most expensive spot in December. The 2998 sf suite offered 2 beds and 3 baths. It was listed for $3.3M and closed for $2.85M after 213 days on the market.
7440 Oak Grove Av. in Section 10's Ten Oaks Estates took the third spot. This custom home on .99 acres offered 8 bedrooms, 10 baths in 10,028 sf. A guest and pool house added an extra 2072 sf of living space. This home was built in 1995. It offered a 15 car garage with RV and Boat parking. Listed at $3.495M it closed for $2.75M after 302 days on the market.