Real Estate News: Las Vegas - Homes Sold in February 2016
Posted by Debbie Drummond on Tuesday, March 8, 2016 at 9:08 PM
By Debbie Drummond / March 8, 2016
1 Comment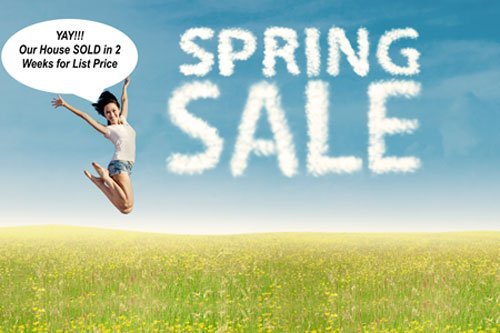 Spring is almost here and with it, the Spring home buying and selling season. This year promises to be a challenging market for Las Vegas home buyers. We have a low inventory of homes listed for sale. Luckily, our home builders have started new subdivisions all around town. The new homes provide an option for buyers who don't see what they want in the resale market.
Home sellers should do well this Spring. The median price is still lingering around $220K with February's median at $220,350. If inventory stays low, demand from Spring buyers may push prices up a little.
What's For Sale in Las Vegas and Henderson?
The Greater Las Vegas MLS shows 7172 Single Family Homes available for sale. Condos and townhomes add 2324 more listings. Buyers have a total of 9496 homes without accepted offers today.
Over the past year, we've averaged 3081 homes sold per month. At that rate, today's listings would only last 3.08 months. This is half the number of homes we would need to have a market that's balanced between buyer's and sellers.
Short sales are involved in 822 of the listings (8.6%). Foreclosures are down to 390 of the listings (4.1%). Distress Sales account for 12.7% of today's listings. Down from 13.4% last month. It's up from 7.1% this time last year.
What SOLD in February 2016?
We sold 2044 single family homes in February. Condos and townhomes added an extra 561 closings. Total homes sold was 2605. Lower than our monthly average but higher than the 2177 homes sold in January. It's a jump from 2374 homes sold in February 2015. This is encouraging since February was a short month and included a legal holiday.
Cash Sales
Interest rates are lingering at historic lows but buyers are still using cash. We had 816 homes bought with cash last month. That's 31% of all homes sold. Conventional loans paid for 35% of the homes sold. FHA and VA loans were used in 32% of the deals.
Distress Sales
Short sales are involved in 8.6% of today's listings. Only 6.7% of the homes that sold last month were short sales. 8.5% of the homes sold were foreclosed properties. 15.2% of the homes that sold were distress sales.
Days on Market
A high number of homes are still selling quick. 43% of the homes that sold in February went into contract in 30 days or less. 61.6% sold in 60 days or less. This is more evidence that buyers shouldn't delay when they find a home they want. This is especially true with lower to mid-priced homes. High rise and luxury homes are taking longer but the best deals still go quick on those areas.
Compared to Last Year
3% fewer homes for sale (9496 compared to 9795 last year)
We SOLD 19.7% more homes (2605 compared to 2177 last year)
We SOLD 3.8% fewer Distress Sales than February 2015
SOLD in 30 Days or Less - 3% higher this year than last year
Cash Deals 6.8% less than February 2015 (31% compared to 37.8%)
Median Price ($220,350 compared to $205K last year) Up 7.5% year over year
Luxury Homes For Sale in Las Vegas and Henderson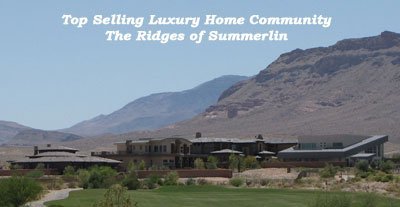 We're seeing an increase in the number of luxury homes for sale. We have 414 single family homes listed compared to 303 last month. High rise condos add 99 options for luxury home buyers. There are 513 properties listed for more than $1 Million in the Las Vegas MLS.
We sold 20 Single Family Homes priced at $1 Million or more in February. 6 Luxury High Rise Condos closed at more than $1 Million. We sold 26 luxury homes listed at $1 Million or more in February. This is still lower than our monthly average of 28.5. It's a nice jump over the 18 luxury homes sold in January.
Most Expensive Homes Sold in February
9 homes and 2 high rise condos sold for more than $2 Million with 4 homes and 1 high rise topping the $3 Million price range. Here are the three most expensive properties sold in February:
The Ridges of Summerlin topped the list with 28 Painted Feather Wy. Listed at $8.45M it sold for $6.5M after 221 days on the market. This 9873 sf home with 5 bedrooms, 8 baths located in the Arrowhead enclave of the Ridges. The home was situated on an over-sized .67 acre lot.
The Mandarin Oriental came in second with Penthouse #4303. Listed for $4.95M, it sold for $4.1M after 119 days on the market. This corner suite offers 3 bedrooms, 4 baths in 3980 sf. It was custom designed with high end appliances and spectacular Strip views.
MacDonald Highlands took third place with 1452 MacDonald Ranch. Listed for $3.995M it sold for $3.55M after 135 days on the market. This 9060 sf home offered 7 bedrooms and 8 baths. This was a new home, completed in 2015. The new owners will enjoy beautiful golf, city and Strip views.
Search Las Vegas Homes For Sale