Real Estate News: Las Vegas - Homes Sold in November 2015
Posted by Debbie Drummond on Monday, December 7, 2015 at 11:22 PM
By Debbie Drummond / December 7, 2015
Comment
Homes For Sale in Las Vegas and Henderson
The Greater Las Vegas MLS has 7359 single family homes listed for sale today. Condos, townhomes and luxury high rise condos add another 2409 properties available for sale. Buyers have a total of 9768 homes to choose from. This is the first time we've been below 10,000 homes for sale since August. Last month we were at 10,348. In December 2014 we had 10,511 homes for sale.
What Sold in November 2015?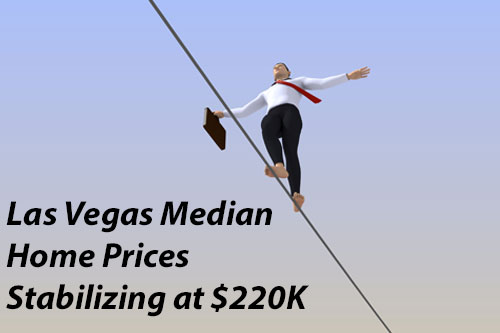 We sold 1902 single family homes through the MLS in November. Another 512 condos, townhomes and high rise condos sold in November. A total of 2414 properties closed last month. That's down from 2912 in October but close to the 2421 homes that sold in November 2014.
Distress Sales
Short sales were only involved in 171 of the homes that closed escrow last month. 162 of the deals involved foreclosures. A total of 13.8% of the homes that closed last month were distress sales. That's down from 18.3% in November 2014. The current listings includes 373 foreclosures (3.8%) and 942 short sales (9.6%). We still find distress sales but they aren't as plentiful as they were a few years ago.
Financing
Cash was used in 813 of the home purchases last month. That comes out to 33.7% of the transactions. Conventional mortgages are keeping even with the cash deals. Conventional mortgages paid for 799 of the homes sold in November or 33.1%. We're seeing more FHA and VA financing with 753 of the deals using one of these mortgages or 31.2%.
How Fast Can My Home Sell?
If you price your home right, it will sell quick. Last month, 47% of the homes went into contract with 30 days or less on the market. 68% of the homes that sold went into contract in 60 days or less. If your home has been on the market more than 120 days you should be wondering why. There are exceptions to this. The high rise market continues to see some listings taking more than a year to sell. Las Vegas luxury homes are also taking longer.
Compared to last year:
We have 7% fewer homes for sale than Dec. 2014
We sold .3% fewer homes than in Nov. 2014
Sold 4.5% fewer Distress Sales than in Nov. 2014
Sold in 30 Days or Less - 47% compared to 46% last year
Cash deals - 33.7% compared to 32% last year
Median price $220K up 8.9% compared to $202K last year
How's The Las Vegas Real Estate Market?
The median price has shown stability over the past few months, lingering around $220K. We still have a low supply of homes listed for sale. This month's sales activity was only 2414 homes sold. We've averaged 3014 homes sold per month for the past year. The current listings would only last 3.24 months if no new homes came on the market.
Less than a six month supply of homes is a seller's market. It does place upward pressure on home prices. Fed Chair Janet Yellin dropped hints that a rate hike may be in the future. Rising interest rates will impact how much home buyers can afford. An increase in interest rates will likely result in more sales. Buyers who have been sitting on the fence will decide it's time to act. We don't foresee a dip in prices with the current low inventory combined with demand.
Las Vegas and Henderson Luxury Homes For Sale
The luxury home and high rise market did well in November. We sold 25 luxury homes priced at more than $1 Million. We sold 7 luxury high rise condos listed for $1 Million or more. A total of 32 luxury properties closed hands in November.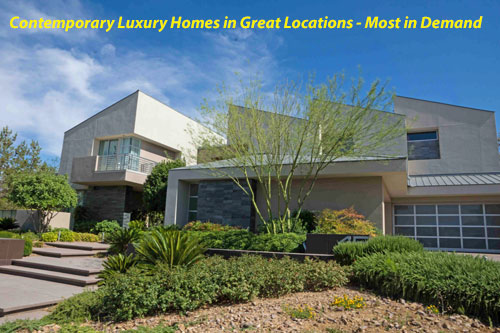 This is still the most challenging sector of the Las Vegas Real Estate Market. We have 85 luxury high rise condos listed at $1M or more. We have 368 single family homes listed for $1 Million or more. On average, we've sold 29 homes that were listed for $1M plus per month. At that rate, the current listings will last 15.6 months. Newer luxury homes with contemporary finishes are still selling quickly. The third most expensive home that sold in November is a good example. Built by Blue Heron in 2014, it went into contract in only 8 days. Homes that are dated with finishes from 10 years ago are lingering on the market.
7000 Tomiyasu Ln takes the top place for November. This luxury estate home was built in 1991. It was a self contained compound with a main residence offering 10,965 sf. An additional home provided 11,031 sf of living space. The compound was situated on just under 10 acres. The home offered 10 bedrooms, 19 baths, parking for 24 vehicles. All this within a short drive of the Strip and Airport. The home was originally listed at $14.5M. It closed for $6.71M after 39 days on the market. It had been listed off and on since 2007 when the first listing had it at $21M.
The Mandarin Oriental, Unit 4506 was second most expensive home sold in November. This 3922 sf penthouse featured 3 bedrooms and 4 baths with incredible views. It was listed for $4.65M and sold for $4.2M after 179 days on the market. The Mandarin has established itself as one of Las Vegas' top High Rise Buildings.
4 Meadowhawk in the Ridges of Summerlin was third most expensive. This 5940 sf home was built in 2014. Besides the main home it included a 470 sf casita for a total of 5 bedrooms and 7 baths. It was situated on a half acre lot with golf course frontage over looking the 9th tee of Bear's Best golf course. Built by Blue Heron, the home was listed for $3.6M and sold for $3.5M after 8 days on the market.