Real Estate News: Las Vegas - What Sold in August 2014
Posted by Debbie Drummond on Monday, September 8, 2014 at 10:30 PM
By Debbie Drummond / September 8, 2014
Comment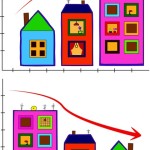 We've entered Fall with more homes listed for sale than we've had in almost 3 years. Last month we were at 9518 homes for sale. In September 2013 we had just over 7300 homes for sale. We currently have 7690 single family homes plus 2471 condos and town homes listed for sale.
That's a total of 10,161 homes available for buyers. Welcome news since inventory has been limited all year.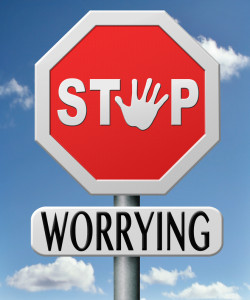 The current listings include 1286 short sales (12.6% of the current listings). Another 419 are listed as foreclosures (4.1%). While the inventory is increasing, it is good to see the number of distressed listings continues to decline. A total of 16.8% of the current listings are either short sales or foreclosures. That's a slight increase over the 16.1% distressed sales we had last month.
The last time I did a blog that showed we had more than 10,000 homes for sale was February 2012. That month we had 10,076 homes listed for sale. That was a dwindling number compared to the market of prior years. The jump in inventory may result in some alarming articles about the market. Remember the worst years of the market crash saw over 26,000 homes for sale in Las Vegas.
Homes Sold in August 2014
We sold 2505 single family homes in August. We sold 546 condos, high rise condos and town homes. That gave us a total of 3051 transactions for the month. This is a drop from July's 3212 and June's 3275. We sold 3467 home sin August of 2013.
Distress Sales
Short sales accounted for 352 of the homes that sold in August (11.5%). Only 276 of the homes that sold were foreclosures (9%). Distressed sales were involved in 20.5% of the closings in August.
Financing
Cash was used to purchase 980 of the homes that sold. That's down to 32%, much lower than the 60%+ that we reached in 2013. Conventional mortgages were used in more purchases than cash. Conventional loans financed 1037 or 34% of the homes sold in August. FHA, Homepath and VA mortgages combined to finance 985 of the homes sold (32%).
SOLD in 30 Days or Less
Out of the total homes sold, 1494 sold in 30 days or less. That's 49% of the ones that sold. If you only look at single family homes, 1269 of the 2505 50.6% homes that sold were on the market less than 30 days. Fastest selling homes included 1030 (34%) that went into contract with less than 15 days on the market.
Compared to Last Year
We have more homes listed for sale with 10,161 compared to 7713 in August 2013. That's a 31.7% increase over the number of homes available a year ago.
The sales volume of 3051 in August 2014 is a 13% drop from 3518 properties sold in August 2013. We sold a total of 35,603 homes through the MLS over this past year. That gives a monthly average of 2967. While we're down from the same month last year, we're still above the averages homes sold per month for the past year.
Median Price is now at $203K, up from $200K last month. That's 9.7% higher than the $185K median price from a year ago.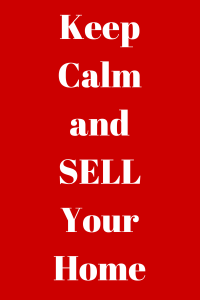 How's the Las Vegas Housing Market?
If we sold 3051 homes every month and no new homes came on the market, the current inventory would be gone in 3.3 months. Less than six months of inventory is still a market that favors sellers. The number of homes that are selling in 30 days or less is another indicator that we're still in a seller's market.
If we continue selling 3000 homes per month on average, we will need 18,000 listings to have a "balanced" market. A balanced market favors neither buyers nor sellers. For this to transition into a "buyer's" market again, we would have to see more than 20,000 homes listed for sale. Keep these figures in mind when you see alarming articles about the increasing number of homes for sale.
The Las Vegas economy seems to be improving. A panel spoke at a recent Southern Nevada HomeBuilders luncheon. The panel of builders expect 2016 to be the "break out" year for housing in Las Vegas.
Las Vegas Luxury Homes For Sale
We have 432 homes and high rise condos listed at $1 Million or more. We sold 324 homes priced at more than $1 Million over the past year. In August, we sold 24 single family homes and one high rise condo for more than $1 Million in August.
Nationally, the Luxury Home Market appears to be making a comeback. As NAR Research shows, much of that may be related to an improved stock market. The number of luxury homes sold in August doesn't break any records, but the prices were strong. Nine of the homes that sold were priced at $2 Million plus and five were at $3 Million plus.
The affluent continues to move here from areas where taxes and cost of living are much higher than in Las Vegas. The most expensive home that sold in August closed for $8 Million. It was listed with our Broker, Gavin Ernstone at Simply Vegas. The RJ published an interesting article about the sale. It compares the expenses for the buyer's Manhattan penthouse and their new estate in the Ridges of Summerlin. Las Vegas gives more space and lower taxes. But you may need to hire a staff to maintain that space.
The Ridges of Summerlin claimed all top four spots for luxury homes sold in August. In fact, the top 3 homes that sold were all on the same street in the Ridges. Hawk Ridge in Red Hawk would appear to be one of the most exclusive streets in town. An estate home in Southern Highlands came in at 5th place with 30 Castle Oaks Ct closing at $3.065M. Only three of the nine homes that sold for more than $2 Million used a mortgage. The remaining six paid cash.
Top 3 Luxury Homes Sold in August
Homes in the Ridges Of Summerlin offer contemporary style, many with incredible views. It's no surprise that some of the most expensive homes in town are found here.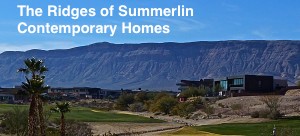 99 Hawk Ridges in the Ridges of Summerlin was listed for $8,999,000 when it sold for $8 Million on 8/20/14. This incredible home offered 8892 sf plus a 4598 sf casita. The estate was situated on a 1.75 acre lot. New owners will enjoy incredible City, Strip, Golf and Mountain views in a private setting. Built in 2008, it offers 8 bedrooms, 10 baths and parking for 7 vehicles. It closed for $593/sf. It had been listed for 355 days.
45 Hawk Ridge was listed for $4,499,000. It closed on 8/19/14 for $3.95M or $563/sf. The 7016 sf home was on half an acre and built in 2009. It featured Golf, Strip and Mountain views with 4 bedrooms, 6 baths and parking for 4 vehicles. It was listed for 190 days.
94 Hawk Ridge was listed for $3,977,000. It sold for $3.7 Million on 8/22/14. The home offered 5 bedrooms, 7 baths and a 4 car garage in 7610 sf of living space. Built in 2013 on a 19,166 sf lot, it has views of the Mountains, Golf course and Strip. It was only listed for 17 days before it sold.
The Las Vegas Real Estate Market Update is a monthly report. Register on our website to make sure you don't miss our updates and other real estate news.