Real Estate News: Las Vegas - What Sold in February 2015
Posted by Debbie Drummond on Monday, March 9, 2015 at 1:36 AM
By Debbie Drummond / March 9, 2015
Comment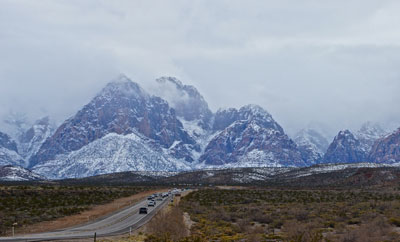 If you've been following the news and the weather, you probably know Las Vegas has had another record warm Winter. While New England and even some of the Southern States have had to shovel snow, we've already reached 80 degrees. The warm spell was interrupted with a brief cold spell that brought an unusual snowfall to the Red Rock Mountains. Locals and tourists enjoyed the unusual snow but it was gone in a couple of days. As we're entering Spring, the weather isn't the only thing that seems to be heating up in Las Vegas. There are good signs for Las Vegas homeowners too.
Las Vegas and Henderson area home buyers have 7294 single family homes listed for sale today. Condos, townhomes and high rise condos offer an additional 2501 homes for sale. Buyers have a total of 9795 properties listed in the Las Vegas MLS. That's a slight decrease from the 9805 properties that were available last month. It's an increase from the 8766 homes listed for sale in March 2014.
Homes Sold in February 2015
We sold 1891 single family homes in February. Condos and townhomes added another 483 closings. February was a short month but we still sold 2374 homes. That's up from 2194 in January. It's slightly less than the 2458 that sold in February 2014. While the increase in inventory gives buyers a few more options than they had a year ago, it is still a competitive market. The homes listed for sale now would only last 3.4 months if no new homes came on the market. That's a market that still favors sellers.
Median home price for February was $205K. Up slightly from $200K in January and a nice jump over the $195K from a year ago.
Distress Sales in February
Foreclosures only made up 227 (9.5%) of the homes that sold in February. Short sales accounted for 226 (9.5%) of the closings. Distress sales still accounted for 19% of all the homes that sold in February. Still too high but a big improvement over February of 2014 when 25.3% of the homes sold were distress sales.
As we look to the future, the number of distress sales should continue to decline. Foreclosure starts have fallen to the lowest levels since 2007. The current listings include 282 foreclosures. Out of 9795 total homes for sale, that's only 2.9% of the current listings. Short sales account for 410 (4.2%) of the current listings. Only 7.1% of the current listings are distress sales. With so few distress sales available, Las Vegas home values are looking good.
Financing
The number of cash buyers is an important indicator of investor activity in a market. In February, 897 of the homes that sold were paid for with cash. That's 37.8% of the closings. That's a slight increase from the 35.8% that were purchased with cash in January but down from 47% in February of 2014. At the bottom of the market, cash sales reached 63% of the homes sold.
Homes Sold in 30 Days or Less
Homes are still selling quick. In February, 953 (40%) of the homes that sold, went into contract in 30 days or less. That's down from 43% in February 2014. Homes that show well and are priced at their current market value do not sit on the market too long. If you are buying, you shouldn't hesitate when you see a home that looks like a good value.
Las Vegas Luxury Homes For Sale
Looking for a home that will impress? Las Vegas luxury home buyers now have 437 homes and high rise condos that are priced at $1 Million or more. In February we sold 18 luxury homes and 10 luxury high rise condos that were priced at $1 Million or more. We sold 322 luxury homes over the past year. At that rate, the current luxury homes for sale would last 16.3 months.
The luxury home market still favors buyers. If you are selling your Las Vegas luxury home you should make sure it is updated to compete with newer homes. Price it right and hire an agent who will go all out with top notch photos and internet marketing. Even in the luxury market, homes that have appeal and are priced right go quick. If you need assistance or more info on selling your home, call (702) 354-6900. Click here to find out how to beat the competition when Selling Your Home in the Spring.
Top 3 Luxury Homes Sold in February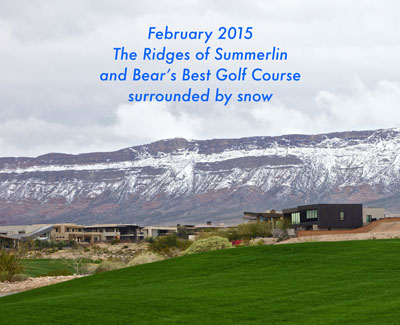 The most expensive home that sold in February was a penthouse at ONE Queensridge Place. The "Crown" penthouse is a 3 story residence on the 18th floor of Building 2 at ONE Queensridge. This home in the sky has incredible views of the Red Rock Mountains, the Strip and all of Las Vegas/Summerlin. Owners will enjoy 15,691 sf of spacious living. The home was sold as a greyshell, allowing owners to create their own vision of luxury. On top of the views and spacious living, the home boasts a rooftop pool/spa. A 3000 sf private underground garage for 16 vehicles. This property was offered at $8.99M and sold for $7.7M.
The second place for February went to the Ridges of Summerlin. 14 Sable Ridge Ct. offered 10,365 sf of living space in Promontory at the Ridges of Summerlin. This home included 6 bedrooms, 7 baths and parking for 6 vehicles on .64 acres with Strip, City and Mountain views. It was listed for $4,999,900 and sold for $4,550,000.
Blue Heron's Skyview Terrace in Henderson claimed the third most expensive home sold in February. 2256 Sunrise Ridge Ct was listed for $3.275M and sold for $3M. It offers 6713 sf of living space. The contemporary design features 6 bedrooms, 9 baths, 3 car garage and incredible Strip views.