Real Estate News: Las Vegas - What Sold in January 2015
Posted by Debbie Drummond on Tuesday, February 10, 2015 at 10:49 PM
By Debbie Drummond / February 10, 2015
Comment
Las Vegas Homes For Sale and Real Estate News
The Nevada Association of Realtors recently hosted the Rocky Mountain Regional Real Estate Conference. NAR's Chief Economist, Dr. Lawrence Yun spoke at the conference. Yun is confident the housing market's gains over the past two years will continue. The reasons he expects the housing market to continue growing include a stronger GDP and lower un-employment. In addition, Nevada is attracting new residents with our business environment and lower taxes.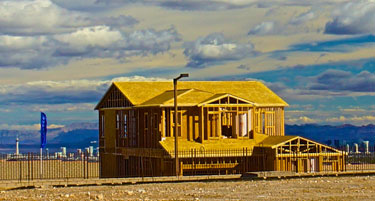 The warm, sunny weather we've been having doesn't hurt anything. Yesterday's high was almost 80 degrees. We took a day off to drive up to visit the wild horses Northwest of town in Cold Creek. It gave us a nice glimpse of snow on the Mountain tops.
That's as close as we care to get to snow. From the number of Northeast visitors to our website, this Winter's heavy snow will send more home buyers to Las Vegas.
Today's Las Vegas and Henderson market has 7335 single family homes listed for sale without offers. We find an additional 2470 condos, townhomes and high rise condos listed for sale. Home buyers have a total of 9805 options available in our MLS. That's about the same as last month's 9821 homes that were listed for sale. In February 2014 we only had 8766 homes for sale. In addition to the homes listed for sale in the MLS, Las Vegas Home Builders are offering new construction homes around the Valley. You can now search New Construction Homes on our website.
Homes SOLD in January 2015
We sold 1753 single family homes in January. Condos, townhomes and high rise condos added another 441 transactions. We had a total of 2194 homes that sold through the Greater Las Vegas MLS in January. That's a slight increase from December when we had 2160 closings. It's still lower than January 2014 when we sold 2495 homes.
Distress Sales in January
Short Sales were involved in 218 (9.9%) of the homes sold. Foreclosures accounted for another 206 (9.4%) of the closings. Distress sales were involved in 19.3% of the homes that sold in January. That's a 2% increase over December but down 27.5% in January 2014.
Nationally, Corelogic reports:
The 12 month sum of completed foreclosures for 2014, at 563,294, is at its lowest point since 2007 when it was 589,570 and has declined every month for the past 34 consecutive months.
There is good reason to believe the worst of the foreclosure crisis is behind us.
FINANCING
Cash was used in 35.8% of the homes that sold in January. Conventional mortgages were used in 34.6% of the transactions. FHA and VA homes only made up 26.7% of the homes sold.
Interest rates continue to be less than 4%. Makes it surprising that we have such a high per centage of buyers who prefer to pay cash for their homes.
How Quick Are Las Vegas Homes Selling?
We sold 870 (40%) of the homes that closed last month in 30 days or less. That's 1% lower than December 2014 and lower than any month last year. Another 44.4% of the homes sold with 30-120 days on the market. Only 15.6% of the homes that sold took more than 120 days to go into contract.
How's the Market Compared to Last Year?
On average we have sold 2885 homes per month over the past year. Today's inventory of 9805 homes for sale would be gone in 3.4 months if no new homes came on the market. Less than 6 months supply is considered a seller's market.
The median price is $200K this month. That's down slightly from December's $204K. It's up 8.1% from the $185K median price of January 2014.
Las Vegas Luxury Homes For Sale
This month we have 335 luxury homes and 90 luxury high rise condos listed for $1 Million plus. Last month we sold 12 homes and 6 high rise condos that were listed for more than $1 Million. We sold a total of 320 properties listed at $1M plus over the past year. At that rate of sales, the current luxury home market would last 15.9 months. More than a year's worth of inventory is a good indication that the luxury market is where we still have some bargains. However, the most desirable luxury homes that are in the best communities are still closing at or near list price.
Top 3 Luxury Homes Sold in January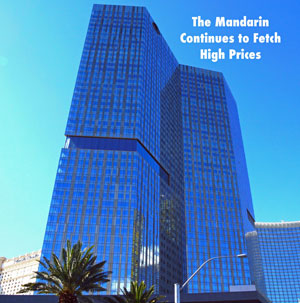 The most expensive home that sold in January was 8101 Obannon. This is a custom home in the Sections area on the West side. The home was a compound on 4.36 acres. It offered more than 16000 sf of living space and a garage for 10 vehicles. It was listed for $4.95M and sold for $4.6M. The home was purchased with cash and was on the market 243 days before it sold.
The second and third most expensive homes that sold in January were both luxurious suites at The Mandarin Oriental. Unit 2605 offered 2998 sf of living space. It was listed for $2.349M and sold for $2.249M. Unit 3308 was a 2910 sf residence. It was listed for $2.179M and sold for $2.179M.