Real Estate News: Las Vegas - What Sold in October 2014
Posted by Debbie Drummond on Saturday, November 8, 2014 at 12:14 AM
By Debbie Drummond / November 8, 2014
Comment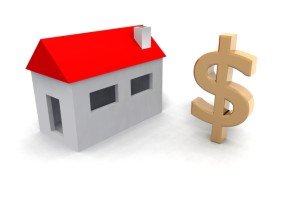 Home buyers have a total of 10702 choices of homes for sale today. This includes 8168 single family homes, 1997 condos/townhomes and 537 high rise listings. Last month we had reached 10530. This month's inventory is a slight increase but not alarming. When we did our update last November, we had a total of 9251 homes listed for sale.
Short sales account for 1314 of the current listings. That's down to 12.47% of the market. Down from 15% last November. Only 455 of the current listings are foreclosures. That's 4.3% compared to 7.8% last year. A total of 16.77% of today's listings are distressed. That's a nice improvement over the 22.8% from last year.
Homes SOLD in October 2014
We sold 2238 single family homes. Add another 550 condos and town homes for a total of 2788 closings in October. That's a slight dip from the 2907 sold in September. It's a bigger drop from the 3153 homes sold in October 2013. Over the past twelve months, we've averaged 2931 homes sold per month. At that rate of sales, today's inventory would last 3.6 months. As the LVRJ reported, less than 6 months is still a seller's market.
Distress Sales That SOLD in October 2014
Short sales were involved in 316 (11.33%) of the homes that sold last month. Only 249 (8.9%) of the homes that sold were foreclosures. That's still 20.23% of the total homes sold last month. That compares to 27.4% a year ago. Buyers are still looking for the distress deals but have fewer to choose from.
Financing
Cash deals were involved in 1013 of the homes that sold last month. That's 36.3%. That's a little more than the 34% from September but still a drop from August with 47%. Conventional Mortgages were used in 913 (32.7%) of the purchases. FHA and VA loans were used in 887 (31.8%) of the closings. The decline in cash purchases gives first time and entry level home buyers better odds when making offers on homes.
SOLD in 30 Days or Less
1280 of the homes that sold last month were on the market for 30 days or less. That's 46% of the homes that sold. Last month it was 47%. August was 49%. That's a steady decline from the days when 60% of the homes sold in 30 days or less. Want to sell your home quick? Price it right and make sure that it shows well.
Compared to Last Year
The median price dipped slightly to $199,900. That's only a 1.3% dip. Compared to a year ago, we're still up 8.1% from last year's $185K.
In general, the inventory is climbing slightly. The cash investors have pulled back. More homes are staying on the market longer than 30 days. Overall, the market still favors sellers. But sellers have to be realistic in their pricing.
Las Vegas Luxury Homes For Sale
Luxury Home buyers have a choice of 358 single family homes and 86 high rise condos priced at $1 Million plus. We sold 300 homes and high rise condos for $1M plus over the past twelve months. In October, we sold 19 single family homes and 5 high rise condos for more than $1 Million. Fourteen of the high end homes were purchased with cash.
Top 3 Luxury Homes SOLD in October
ONE Queensridge Place recorded the most expensive closing in October. Unit 1601 in Tower 2 offered 3 beds, 4 baths in 5844 sf of living space. Price per square foot was $663. It was listed for $4.499M and sold for $3.875M on 10/23/14.
24 Painted Desert in the Ridges of Summerlin took second place. This 6 bed/7 bath home offers 9249 sf of living space on just over half an acre of land. It was listed for $4.999M and sold for $3.825 on 10/9/14. Closing price was $414/sf.
621 St. Croix in MacDonald Highlands was third most expensive closing. This 6 bed/10 bath home offered 11303 sf of living space on just over half an acre. List price was $3.95M when it sold for $3.6M on 10/28/14. It sold for $318/sf.
The Las Vegas Real Estate Market Update is a monthly report. Register on our website to make sure you don't miss our updates and other real estate news.