Real Estate News: Las Vegas - What Sold in September 2014
Posted by Debbie Drummond on Monday, October 6, 2014 at 8:43 PM
By Debbie Drummond / October 6, 2014
Comment
The number of homes listed for sale has climbed to 10,530. This includes 8015 single family homes. The remaining 2515 are condos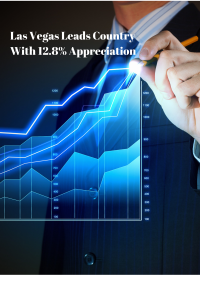 and town homes. Last month we had a total of 10,161 homes available. A year ago we only had 8632 homes available.
Short sales are involved in 1321 of the current listings. That's 12.5% of the current market, compared to 12.9% from a year ago. Only 444 of the current listings are foreclosures (4.2%). Foreclosures made up 6.1% of the market a year ago. Total distress sales is currently 17.1% of the market. A year ago it was 19%. We've still got more distressed inventory than we'd like but it's definitely improving.
Homes Sold in September 2014
We sold 2307 Single Family Homes in September plus 600 condos and town homes. Total homes sold last month was 2907, a slight drop from the 3051 sold in August. This is the fourth consecutive month of a decline in the number of homes sold since June's peak of 3275. In September 2013, we sold 3187 homes in Las Vegas. If we continued selling 2907 homes per month, the current inventory of homes for sale would be sold in 3.6 months.
Distress Sales
Short sales were involved in 309 of the homes sold in September. Foreclosures made up 254 of the homes sold. A total of 563(19.3%) of the homes sold were distress sales. This is a big drop from the 34% of homes that sold as distress sales in September 2013.
Financing
Cash buyers are still in the market with 999 of the homes that sold last month purchased with cash. That's 34% of all the transactions were cash buyers. That's the same as August but a big drop from 47% cash transactions in September 2013. Conventional mortgages were used in 33% of the closings. FHA, VA and Homepath financing was used in 30.5% of the homes sold.
SOLD In 30 Days or Less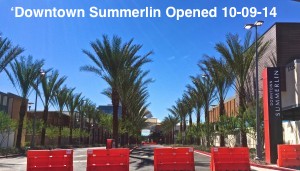 1373 of the homes that sold last month were on the market for 30 days or less. That's 47% of the homes that actually sold. Last month, it was a bit higher at 49%. A year ago, 60% of the homes that sold went into contract in less than 30 days.
Compared To Last Year
The number of homes for sale is 21% higher than a year ago. We sold 35257 homes over the past 12 months. That averages out to 2938 homes sold per month. With that in mind, we don't find the slight decline to 2907 homes sold alarming.
Median Price of single family homes climbed to $205,500. That's up from $203K in August and $180K in September 2013.
How's The Las Vegas Market?
We still have 3.6 months of inventory, well below the 6 months that is considered a "balanced" market. At the same time, we are seeing
1 Mountain Cove Ct. in Anthem Country Club was listed for $4.2 Million when it sold for $3.91M. It went for $429/sf. This home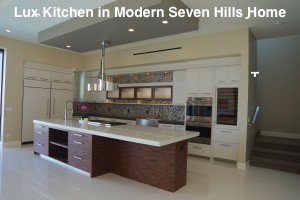 featured 5 bedrooms, 6 baths in 9123 sf with parking for 4 vehicles. Built in 2005, it was situated on a .56 acre lot with Strip, Golf and Mountain views.
633 St. Croix St. in MacDonald Highlands was listed for $3.4M when it sold for $3.2M. It went for $403/sf. This home featured 4 bedrooms, 6 baths in 7941 sf of living space. Built in 2006, it was on a .63 acre lot with panoramic views of the Strip, Mountains and Dragon Ridge Golf Course.
1374 Opal Valley in Seven Hills' Venezia subdivision was listed for $2.499M when it sold for $2.4M or $394/sf. We happened to be the agent for the buyers on this newly built custom home. The Modern home featured 5 bedrooms, 7 baths in 6094 sf. It was on a .42 acre lot with Strip, Mountain and Golf views.
The Las Vegas Real Estate Market Update is a monthly report. Register on our website to make sure you don't miss our updates and other real estate news.