Real Estate in Las Vegas November 2013
Posted by Debbie Drummond on Saturday, November 16, 2013 at 5:52 AM
By Debbie Drummond / November 16, 2013
Comment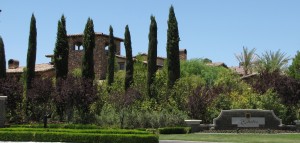 In October, we lost our spot as the metro that leads the nation in appreciation. As reported by Clear Capital, Detroit is now in the Number 1 spot. We are still in 7th place on their list of "Highest Performing Metro Markets". Clear Capital reports that our market had 3.6% appreciation for the quarter and 32.4% year over year. We share their view that a healthy recovery includes a bit of "moderation". That appears to be happening in our local market. Prices are still appreciating but at a slower rate than over the past year.
And in other good news, NAR shared this report- Trans Union found that delinquencies declined more than 1% this quarter. While it's still higher than "normal" at 4.09%, that's a 23% improvement over a year ago. They expect the delinquency rate will be under 4% at year's end.
Current Listings - We are definitely seeing more inventory than earlier this year. As of today, there are 6964 single family homes listed for sale. Another 2287 condos and town homes (including high rise) are available. Our MLS currently has 9251 homes listed without accepted offers. If you're looking to buy, you have almost double the options buyers had earlier this year.
Sold in October - We show 2587 single family homes sold in October. Condos and town homes added another 566 homes purchased. A combined total of 3153 homes sold. At that rate, the current inventory is still just under a three month supply of homes for sale. This reflects a market that still favors sellers, especially the sellers who have a home that shows well and is priced right for the current market.
Short Sales and Foreclosures - Out of the current listings, only 1404 are short sales (15% of the market). Foreclosures account for 724 of the properties currently listed (7.8% of current listings). Short sales accounted for 679 of the homes sold in October. Only 185 of the homes sold were foreclosures. In light of the declining number of homeowners who are delinquent on payments, we expect the number of distressed listings to continue this steady decline.
Who's Buying? Cash purchases are still common. This month they accounted for 45% of the homes sold through the MLS. This is 2%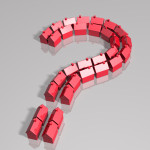 less than the month before and is showing a slow down in the investor activity that dominated our market earlier this year. This is helping first time home buyers and those who are looking for their primary residence since they have less competition from the cash investor.
Look at what's selling - There were 530 homes sold with list prices of less than $100K. The $100-$200K range saw 1476 transactions in October. $200-$300K showed 713 closings. $300-$400K dropped to 254 deals. $400-$500K had 106 closings. Only 126 of the homes sold were listed for $500,000 or more. If you're looking to buy a home, the $100,000 to $300,000 price range is definitely the most competitive. If you're looking to sell, that's the price range where we're seeing the highest number of showings and activity.
Luxury Homes - 33 homes sold with a price of $1 Million or more in October. This was an increase of 50% over the number of homes sold in this price range the month before. We still have 387 properties listed at $1 Million or more. This segment of the market continues to be slanted towards the buyers with almost a year's worth of inventory.
The most expensive home sold in October was in Southern Highlands. 18 Olympia Hills Cr which was listed for $8.999M and sold for $6.5M cash with a sold price/square foot of $454. This home featured 7 bedrooms, 11 baths in 14,315 sf on .8 acres with parking for 7.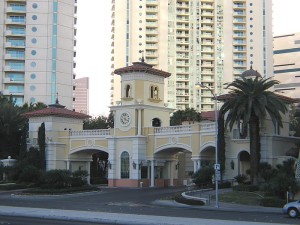 The second and third most expensive closings in October were both high rise at Turnberry Place. Penthouse 3702 in Tower 1 was listed for $5.25M and sold for $4.6M with 6421 sf of living space. Penthouse 3701 in the same Tower offered 5951 sf of space. It was listed for $4.5M and sold for $4.2M.
Rounding out our top five deals for the month was 1840 S Tomsik St. in the sections on the West side of town. Lited at $3.95M, this one sold for $3.4 M. The custom home was built in 2009 and featured 6 beds/9 baths in 11,620 sf with parking for 6 cars on just over an acre of land.
In Henderson, 4 Moss Spring Ct. was listed for $2,999,999 and sold for $3M. This Anthem Country Club home was built in 2006. It featured 6 beds/9 baths with parking for 5 cars on .7 acres.
Conclusion - The Las Vegas market continues to show signs of stabilizing. We continue to disagree with the gloom and doom folks who are predicting this flood of foreclosures. There are still some excellent values in our market. Prices and interest rates are more favorable today than we're likely to see in the future.