Real Estate in Las Vegas Picking Up Steam in 2013
Posted by Debbie Drummond on Wednesday, January 9, 2013 at 3:41 AM
By Debbie Drummond / January 9, 2013
Comment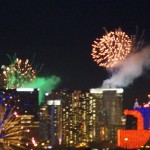 As we enter the New Year, there are continuing signs that Las Vegas has made it through the worst of the housing collapse. The number of homes for sale continues to linger with just over a month's supply of inventory. The number of foreclosures listed for sale is now down to 16% of the inventory. Only 18% of the current listings are short sales.
The number of distressed listings is finally dropping to less than 40% of the total homes listed for sale. At the same time, prices are now increasing. The median List Price has increased by 12.8% over last year and the median "SOLD" price has increased by a healthy 24.2% over a year ago. Why has the Sold price increased more than the list price? That's because many sellers, especially short sales and foreclosures, tend to price their homes aggressively to get a bidding war started. This results in homes that are selling above list price in many circumstances.
We also see the rising prices in new construction homes. We do have clients who closed escrow early last year who have seen the same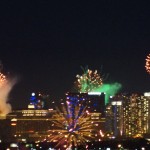 floorplans going for almost $100K above the base price on their home. And, a simple observation of new home communities when we're out showing homes find far fewer of the "Starting in the low $100s" signs. There are still some great deals out there but we do believe we've passed the bottom and now it's a question of how soon we see home prices recover the lost territory. If you are ready to buy there are still some great values to be had even if the most incredible bargains are disappearing. And if you've been waiting for the right time to sell, we'll be happy to help you see how the current market affects your home. Give us a call at (702)354-6900 or email [email protected].