Las Vegas Real Estate Predictions for 2012
Posted by Debbie Drummond on Wednesday, January 11, 2012 at 3:02 AM
By Debbie Drummond / January 11, 2012
Comment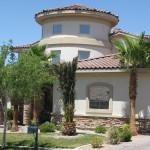 Now that we've all had time to take down the holiday decorations, return our presents and go grab the deals in the after New Year's sales, it's time to take a look at what may be in store for property values in this new year of 2012. In yesterday's Las Vegas Review Journal, the business section carried the headline that "Las Vegas home sales set record".
You would have never guessed that if you had read the steady stream of gloom and doom stories that have been constant in the local press. But here it was in black and white. The stats they used were based on statistics from the Greater Las Vegas Association of Realtors which doesn't account for the majority of new home sales by builders that never were entered in the MLS. Even without the new home sales, they show us with a grand total of 48,186 homes that sold last year. That is a record high. Prior to 2011, we sold 43,877 in 2010 and 46,879 homes in 2009. Even during the peak years of 2004 and 2005, we sold just over 41K and 43K homes thru the MLS.
Granted, less than 30% of the homes sold were non-distressed sales. Foreclosures made up 46.8% and short sales made up 26.6%. And the median price was low, $120K in December, a full 9.1% drop from a year earlier. While the article states that only 8831 homes are currently available without offers on them, the writers did not discuss the implications of such a low number of listings. Based on the number of homes sold last year, buyers are taking 3906 homes off the market each month. That means the 8831 homes they quoted as being currently available would be gone in only 2.26 months if no other homes came on the market.
That brings us to 2012 and where we see the Las Vegas Real Estate market headed. The National Association of Realtors has long held the view that a balanced market is a 6 month supply of homes. More than than that is a buyer's market, less is a seller's market. Under normal market conditions, the current absorption rate would indicate a seller's market. The limited number of homes available for buyers to choose from would put upward pressure on prices under normal circumstances.
These are not normal circumstances. Lowball appraisals combined with tougher financing make it difficult for all but cash buyers. The high unemployment rate is also a factor. Other publications, like Forbes have predicted that Las Vegas home values will continue to slide as much as another 6.4% in 2012.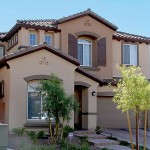 We don't see that happening. Maybe their crystal ball is better than ours, but we've already seen that our investor clients who were able to pick up properties for $87K that could be rehabbed with about $3K and rented for $900-$1000/mo., are now having to pay $90-$91K for the same type of property that brings in the same rent.
Our top three predictions for the Las Vegas Real Estate Market in 2012:
1) The number of REO homes sold will decline while the number of Short Sales sold will increase.
2) We'll see a moderate increase in the number of new homes sold as buyers who need to be certain they can get into a home opt for new construction rather than waiting on a short sale.
3) We're already seeing prices that are creeping up in certain areas and for homes that are in good condition. We do not see a continuing decline. There may be some ups and downs over the year, but in the end we feel that we've reached bottom and barring some unforeseen disaster, this is the year when the market begins to turn.
So there, you have our predictions based on what we see when we're out with buyers and sellers everyday. Check back as we get into the year to see how close we are... And, we would love to hear your comments and predictions for Las Vegas Real Estate in 2012...